GIGABYTE has extended its enthusiast class G1-Killer series of motherboards today with the launch of the Z68 chipset based G1.Sniper 2.
Like the original G1.Sniper based on the aging X58 chipset, the new model looks similar at first glance with the same black and green color scheme going on. But apart from the improved 'locked and loaded' heatpipe cooling system onboard, the simalarities don't extend much beyond that point.
Designed for "extreme gaming", this motherboard has had pretty much everything thrown into it, including future Ivy Bridge support with its PCI Express Gen 3 setup (the first implementation from GIGABYTE), ready and waiting for upcoming PCI-E 3.0 cards requesting additional bandwidth.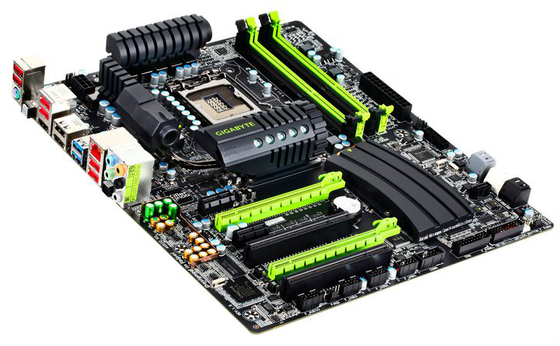 The board boasts a 12-phase power setup, GIGABYTE's Ultra Durable 3 design, a couple PCI-E 3.0 x16 slots (backward compatible with PCI-E 2.0/.1 of course) enabling 2-way SLI or CrossfireX, and also LucidLogix Virtu GPU virtualization support for dynamic switching between the built-in graphics and discrete graphics, resulting in reduced overall power consumption.
Moving on, there are four DDR3 slots onboard, officially supporting up to 2133MHz speeds, four SATA 6Gbps ports and three SATA 3.0Gbps ports, a built-in dedicated Bigfoot Networks Killer E2100 NPU (Network Processing Unit) Gigabit NIC and Creative's Soundblaster X-Fi (20K2) audio processor with Xtreme Fidelity and EAX Advanced HD 5.0 technologies.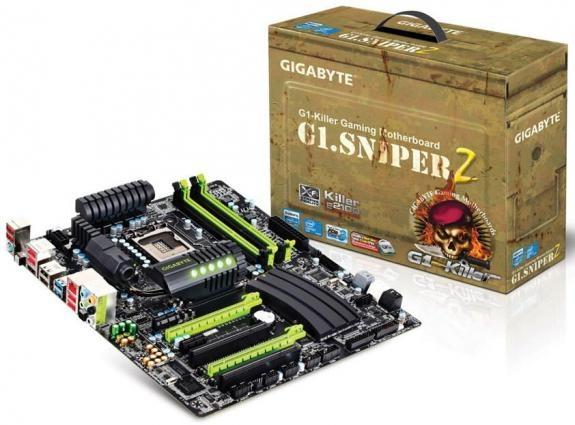 On the subject of audio, there is also a built-in front audio headphone amplifier included that is capable of driving 150Ù loads. Further to this, high quality Nichicon MUSE ES series and MW series Bi-Polarized audio capacitors are used at each channel layout to ensure optimal sound quality.
On the rear I/O you'll spot an eSATA connector, a couple USB 3.0 ports (two more are available via internal headers), an instant OC button on the back plate and a HDMI output. A "Quick Boost" overclocking button is also provided on the bundled front access control panel which also provides two USB 3.0 ports and a power eSATA connector.
We are not sure on the price point GIGABYTE is aiming at with the board yet, but we'll know a litle later this month, certainly by the time our full review goes live as we have a sample on the way!
In the meantime, you can check out this full preview of the board that Sin's Hardware has published a short while ago with plenty of photos.