Android takes nearly 50% of global smartphone market
Android has nearly 50% of the entire smartphone market.

Published Wed, Aug 3 2011 12:55 AM CDT
|
Updated Tue, Nov 3 2020 12:31 PM CST
Google's Android OS has taken an amazing 48% of the smartphone market in Q2 of 2011, which is an all-time high according to a report by market research firm Canalys. Android overtook Symbian in Q4 of 2010 to become to top smartphone platform representing 32.9% market share at the time. Smartphone shipments have increased exponentially also, seeing a total of 107.7 million units shipped in Q2 of 2011 which is a 73% year-on-year growth.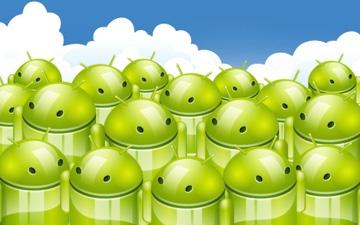 Android was also the biggest driver of smartphone shipments in Q2, with Android-based smartphone shipments being 379% year-over-year higher, coming in at 51.9 million total units shipped. This is thanks to Android being on so many different branded phones such as Samsung, HTC, LG, Motorola, Sony Ericsson, ZTE and Huawei.
Apple also did well, iOS taking Nokia's Symbian platform on and winning, rising from third to second place. 20.3 million iPhones were shipped and Apple took a 19% market share in the smartphone world. Apple also became the world's leading individual smartphone vendor, taking the throne that was previously owned by Nokia. Samsung also passed Nokia, with Nokia facing a rapid decline in demand across multiple markets.
Nokia is still however, number one in emerging markets such as Brazil, Russia, India and China.
Related Tags