Blizzard have released some drips of information for their upcoming keyboard/mouse-thrashing RPG, Diablo 3. First off, Diablo 3 will be online-only, Blizzard believe that a high number of users have access to permanent internet connections anyway, and even though piracy was a concern it was not "a deciding factor" in making the decision. Blizzard instead claim that internet connectivity will be necessary due to a cache of Battle.net features that complement the game.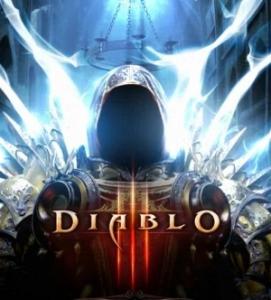 Things like persistent character saving server-side and the possibility of opting in/out of co-op play, persistent friends list, party system and matchmaking, the game's achievement system, and an auction house system that will allow real world currency to purchase items. Blizzard is not planning on selling any items directly through the auction house, instead, they'll let players list items for which they will charge a fixed fee.
The point of this is, real money auctions will be allowed along with in-game gold and normal item trade. Players will be allowed to rock up at the auction house at any time, with instant transactions of nearly everything, inclusive of characters themselves. Finally, Diablo 3 will not include support for bots or mods which Blizzard say is for a "variety of gameplay and security reasons."