LulzSec threaten to release big Murdoch email archive
LulzSec say they'll release big Murdoch email archive.

Published Tue, Jul 19 2011 9:20 PM CDT
|
Updated Tue, Nov 3 2020 12:31 PM CST
LulzSec just recently hacked The Sun's website and are now claiming to have extracted an email archive in which they plan to release later today. News International's systems were hacked on Monday night and the results of the hack lead to The Sun's website redirected toward a fake story about Rupert Murdochs death. The group also redirected visitors to the main News International website to the LulzSec Twitter feed. In addition to all of these "lulz", the hack looks to have given LulzSec access to News International's email database.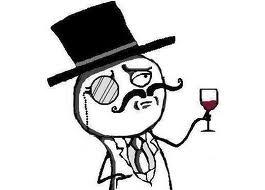 Sabu, a prominent member of LulzSec said via Twitter that they [LulzSec] were sitting on a bunch of emails from News International staffers that it planned to release on Thursday. In the meantime, Sabu released email login details of former News International chief executive Rebekah Brooks. Rebekah, a key figure in the News of the World voicemail-hacking scandal. Brooks (at the time called Wade) edited The Sun between 2003 and 2009 and had been using the password 63000 to access her email account at the paper.
LulzSec also posted the password of Bill Akass, former managing director of News of the World. But, this is not the end of it, LulzSec also posted the mobile phone numbers of three News International executives.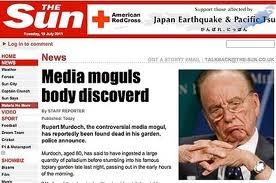 LulzSec have definitely caused quite the stir, hacking News International and depending on just how deep they got in, the information they say they have could definitely send shockwaves through the industry. But, this all depends on whether the mainstream media would post the emails themselves, or whether LulzSec would need to hack another website to display the emails. It's all a waiting game, but isn't it ironic that News Corp is caused in a hacking scandal and they get hacked themselves.
In the words of our gorgeous Shane Baxtor, "oh snapz!!"
Related Tags