We've seen some impressive overclock results out of our in-house A8-3850 sample with Shane kicking it into high gear at around 3.7GHz without too much effort - this using a trusty Corsair AIO water cooling solution on a GIGABYTE A75-UD4H.
But if you think that's pretty impressive, try this on for size :-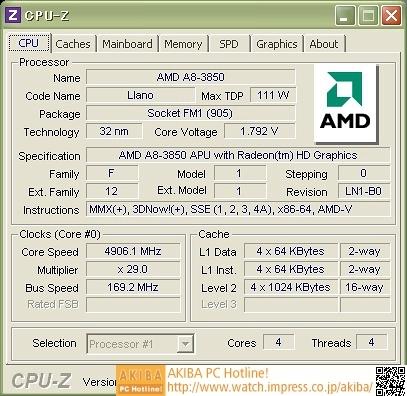 That aint no photoshop folks. What you can see there is 4906MHz, not too far off the magic 5GHz mark with an A8-3850 CPU. Of course, though, this couldn't have been achieved without the help of :-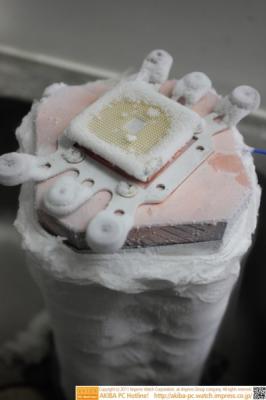 Some extreme cooling measures; liquid nitrogen of course.
The story goes that some lads over at the Japan Akihabara store had a couple retail chips to play with - an A8-3850 and A6-3650 with every intent to try squeezing the biggest overclock possible out of them. They grabbed the trusty GA-A75-UD4H motherboard for their base, along with an improved type of liquid nitrogen radiator setup to really push the boundaries.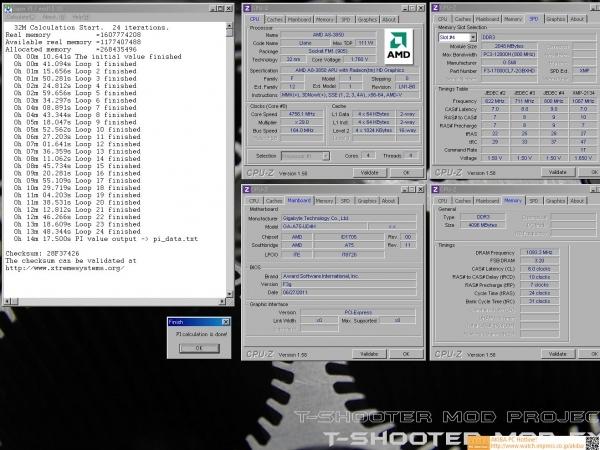 The A8-3850 was first up, which as you just saw, hit just over 4.9GHz (169.2 x 29) with a voltage of 1.792v. In order to pass a Super PI 32M test, however, they had the clock speed reduced slightly to 4.75GHz, in which it achieved a score of 14 minutes and 17.5s.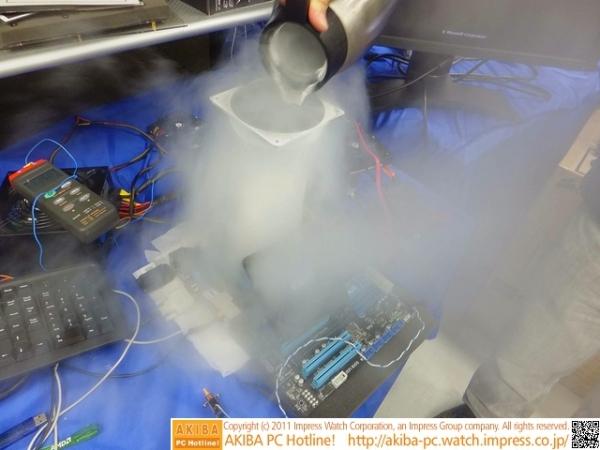 Once the A8-3850's showtime was over, it was time to grab the little A6-3650 and plonk that in for a whirl, but apparently the APU didn't want to play ball on the GIGABYTE board so it was replaced for ASUS' F1A75-V PRO. While nowhere near as impressive as the A8 processor, this little sucker still managed to reach a very nice 4.186GHz using an FSB of 161 and multi of 26.