AMD lights Flare - G.Skill rescue with some 990FX RAM
G.Skill expand the Flare series with a new 990FX kit.
Published Wed, Jun 1 2011 5:34 AM CDT
|
Updated Tue, Nov 3 2020 12:31 PM CST
COMPUTEX Taipei 2011:
Down on the Computex floor G.Skill are strutting their stuff showing us what the new 990FX chipset from AMD is capable of. In an ASUS Sabertooth 990FX board G.Skill has got a staggering 16GB of DDR3 running at 2133MHz DDR.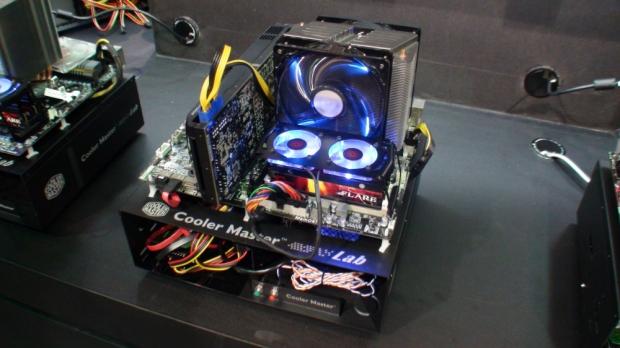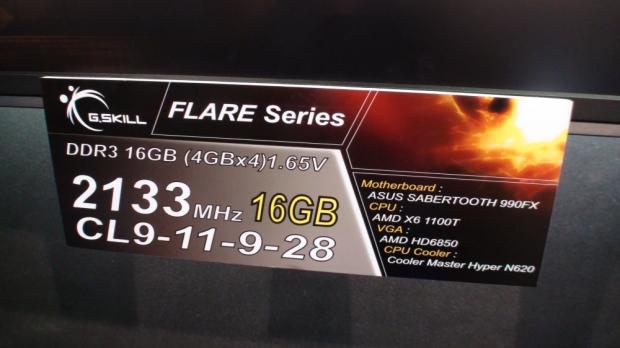 The timings come in at 9-11-9-28 at 1.65v and as you can see from a pic of the system this is achieved with four modules making all the banks full.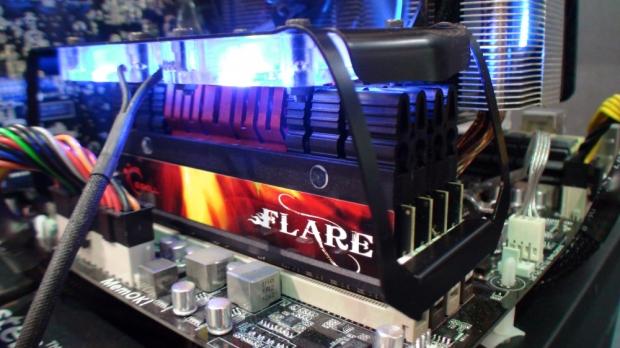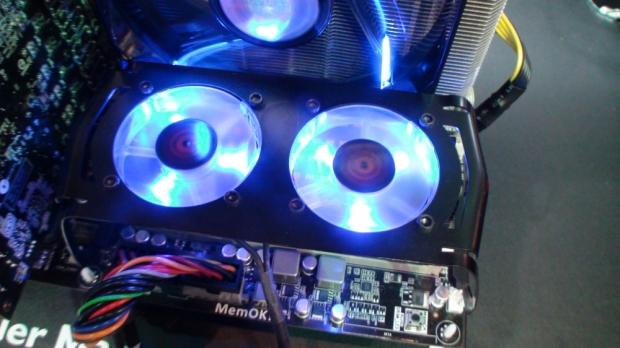 This is actually a really nice achievement, most the time we see AMD users miss out on high end RAM but like previously G.Skill have come to the rescue again with its Flare Series.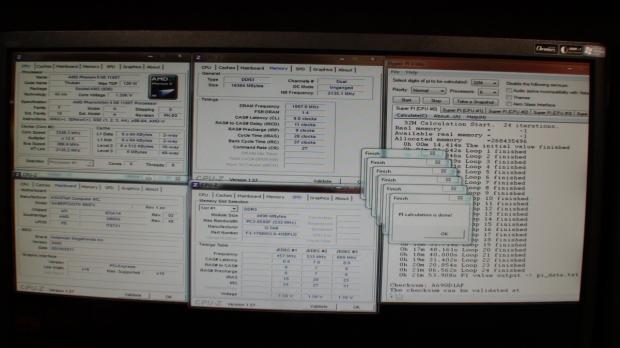 For exactly what's going on you can see a picture of the CPU-Z information. If you're eyes are shot like mine, though, and you can't zoom in let me tell you they're using an Phenom II X6 1100T at the 3336MHz. They've lowered the multiplier to 12.5x and pushed the FSB to 266.9 MHz. Combined with a 1:4 divider on the Sabertooth 990FX they've been able to achieve 1067.6MHz or 2135MHz DDR.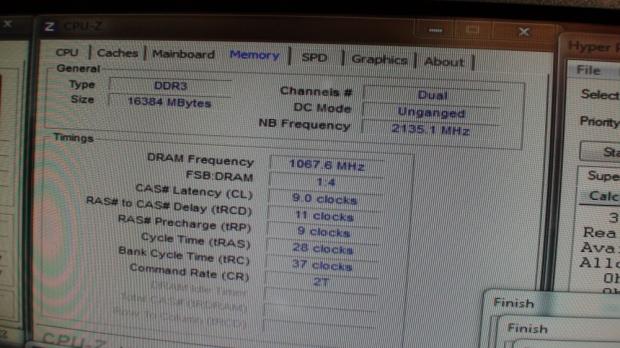 It's great to see G.Skill giving some love to the AMD platform and no doubt this will be a monster kit when we get our hands on Bulldozer. For up to the second updates on stuff make sure you check out our
TweakTown Facebook
page as we feed information too it during the show.
Related Tags