TWC Games Launches Scre4m Game: Do You Like Scary Mobile?
iOS users now have a Scre4m mobile game. Break out the voice changers!
Published Fri, Apr 15 2011 7:54 PM CDT
|
Updated Tue, Nov 3 2020 12:31 PM CST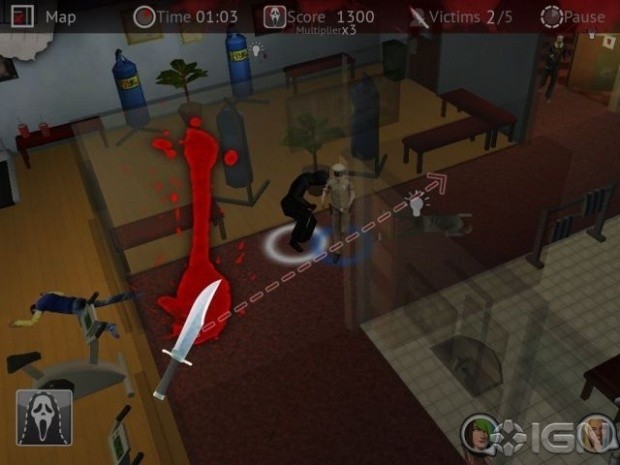 If only you got to kill the entire cast of the third movie. Damn, that was brutal. Film production house
The Weinstein Company
as promised, is making mobile games based on current films. In this case, we get a mobile game to get us excited for the release of fourth installment in the Scream franchise, originally started by Wes Craven back in the 90's. We got some screen shots from the mobile game, available on iOS, which looks to be pretty cool.
The movie starts playing tonight, April 15th! What's your favorite scary movie?
TWC Games is proud to announce the launch of the SCRE4M IOS game for iPhones, iPads, and iPods and SCRE4M avatars for fans and gamers across the globe to experience the franchise on a new, intimate level. The latest installment to the famed franchise hits theaters today, Friday, April 15th.

Both the game and the avatars feature the legendary, infamous face of terror, Ghostface, along with other franchise focused themes and art. TWC Games focuses on creating extensions of the film franchises with fresh, engaging content playing directly on the spirit of the films.

The launch partner for the Avatars is XBOX LIVE and the launch partner for the Game is Apple. Links to both can be found below.

This is the first of many Avatar campaigns and IOS games that TWC Games will launch in addition to our many games for portals, mobile, and handhelds.

IPAD version of the game can be found here - https://itunes.apple.com/us/app/scream-4-hd/id430369775?mt=8&ls=1
IPHONE/IPOD version of the game can be found here - https://itunes.apple.com/us/app/scream-4/id430368581?mt=8&ls=1

The link to avatars is below:
https://marketplace.xbox.com/en-US/AvatarMarketplace?Brand=14223
Related Tags