Nexus Tech Introduces SM-800 Silent Mouse
Not a creature was stirring, not even your Nexus SM-800 Silent Mouse.
Published Tue, Apr 5 2011 11:47 AM CDT
|
Updated Tue, Nov 3 2020 12:32 PM CST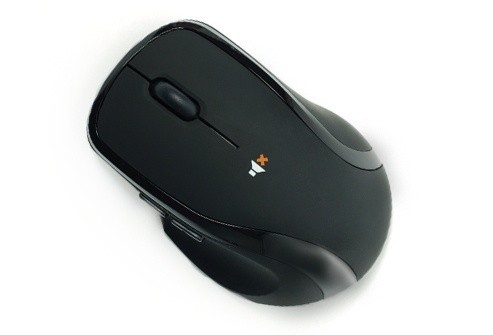 Have you or any of your over-caffeinated stress-riddled office coworkers developed an unnerving twitch due to sitting at your desk all day, harried by the incessant ambient clicking of mouses (do we say "mice" when pluralizing the device? anyone?)?
Well Nexus Technology has the product for you! They introduce today their SM-800 ("SM" presumably standing for "Silent Mouse"- that kind of simplicity is very comforting in an age where every tech product has a name that sounds like something that belongs in space), with patented "Switch" technology. The latter is what gives the SM series its stress-relieving silence:
You will be amazed how much more relaxing it is when you get rid of this useless sound in your working environment.
Having grown up during the silicon boom years, I have to say that I've always rather enjoyed the endless stream of clicking. As a manager, I'm sure it's comforting to hear what should be "the sound of working" (even though your employees could just as easily be playing
Spiral Knights
all day). I can see this being very useful for insolent teenagers in computer labs. Bring one of these to class and your teacher will never know that you're browsing indiscriminately.
This bad boy has 5 (count 'em!) silent buttons and a 2.4G wireless nano receiver, and can easily connect to your desktop or laptop. Oh, and more importantly, batteries included! Check out the press release below, with link for more information.
Rotterdam April 5, 2011

Nexus Technology introduces the SM-8000 Silent mouse. No more clicking noise!


After several requests to introduce a bigger brother for the SM-7000 we now introduce you the SM-8000, a big 5 button silent mouse. The Nexus Silent Mouse SM-8000 is an advanced 2.4G wireless optical mouse, which connects to your PC, Mac or laptop with a super small nano receiver and has a total of 5 silent buttons.


5 buttons
Beside the regular 3 buttons this mouse have two extra buttons on the side which makes it easy browsing forward and backward.


Patented Switch Technology
The switches we have used for the Silent Mouse have a patented construction and lack the "clicking" sound when you press them.
You will be amazed how much more relaxing it is when you get rid of this useless sound in your working environment.


Specifications:
Advanced 2.4Ghz wireless technology
Nano receiver (included)
39 channels
16 bits mouse
5 buttons
Auto Power save mode
Red sensor light
2x AAA batteries (included)
11.7x7.6x4.2 cm

For more information, please check here.
Related Tags