SXSW just had its first game dev competition, offering a $50,000 Grand Prize (It's no Seumas McNally, but still nothing to sneeze at) sponsored by the online and independent gaming development community, indiePub, who is in turn sponsored by Zoo Entertainment Inc.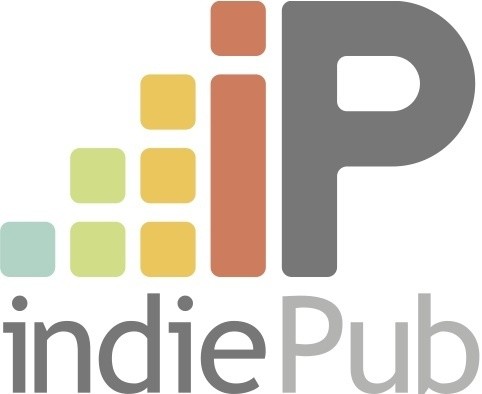 Feel free to check out the press release below, but you might want to know that
ALL OF THE WINNINg GAMES ARE PLAYABLE
at
indiepub.com
Cincinnati, Ohio - Online independent gaming community indiePub, sponsored by video game publisher Zoo Entertainment, Inc. (NASDAQ: ZOOG), today announced the winners of South By Southwest's (SXSW) first ever video game development competition, the Independent Propeller Awards, held during SXSW ScreenBurn Arcade, the gaming portion of SXSW Interactive.

Selected from 150 submissions, the Grand Prize winner received a $50,000 cash prize, as well as the opportunity for a publishing deal with indiePub, in cooperation with Zoo Publishing. In addition, subcategory winners were offered a supplemental $25,000 prize in the categories of Best Art, Best Audio, Best Design and Technical Excellence, and both the Intel AppUpSM developer program and Unity Technologies sponsored awards recognizing innovation and development.

Winners of the Independent Propeller Awards
Grand Prize: GLiD (Glid) - A single player ambient exploration game of a small robot tasked with exploring and restoring an abandoned world.

Best Art: The Uncanny Fish Hunt (Uncanny Games) - An adventure game where players take on the role of Simeon to fight an unleashed ocean.

Best Audio: Skinny (Thomas Brush) - An exploration and adventure game where players help Skinny, a skinny freak, save the apocalyptic world from their minds.

Best Design: Chewy (Happy Candy Co.) - A 2D platformer in which players control Chewy, a sticky piece of gum.

Technical Excellence: Creo (Peter Angstadt) - A physics puzzle game in which players must create and experiment to succeed by helping Creo and his friends home from school each day.

Intel Innovation Award: Deep Sea (Robin Arnott) - An audio-only game where players are plunged into a world of blackness occupied only by the sound of their own breathing and the rumbles made by unseen terrors.

Unity Development Award: Tiny and Big: Grandpa's Leftovers (Black Pants Game Studio) - A story of a thief who had stolen our hero's most valued possession - a pair of underpants.

The winners' games can be played online at: www.indiepub.com.

About SXSW Interactive
The 18th annual SXSW Interactive festival will take place March 11-15, 2011 in Austin, Texas. An incubator of cutting-edge technologies, the event features five days of compelling presentations from the brightest minds in emerging technology, scores of exciting networking events hosted by industry leaders and an unbeatable line up of special programs showcasing the best new websites, video games and startup ideas the community has to offer. From hands-on training to big-picture analysis of the future, SXSW Interactive has become the place to experience a preview of what is unfolding in the world of technology. Join us March 2011 for the panels, the parties, the 14th Annual Interactive Awards, ScreenBurn at SXSW, the SXSW Expo, Accelerator at SXSW and, of course, the inspirational experience that only SXSW can deliver. SXSW Interactive 2011 is sponsored by Miller Lite, Chevrolet, AOL, IFC, Pepsi, PepsiMax, freecreditscore.com and The Austin Chronicle.

For more information, visit www.sxsw.com.

About Zoo Entertainment
Zoo Entertainment is a developer, publisher and distributor of interactive entertainment software targeted to family-oriented mass-market consumers. With a strong network of leading national mass-market retailers, its casual and value-focused titles span categories including sports, family, racing, game show, strategy, action-adventure, and more. Zoo Entertainment software is developed for all major consoles, handheld gaming devices, PCs, and mobile devices as well online and download game services.

Zoo's innovative content creation site, indiePub (www.indiepub.com), was designed to capitalize on opportunities in the emerging and high growth digital entertainment space. The site fosters the independent gaming community by playing host to independent game developers and players and providing developers with the resources they need to collaborate and create great games. A destination site for gaming enthusiasts and consumers, indiePub takes an active role in helping independent developers create innovative entertainment software.

For more information, visit www.zoogamesinc.com.

About Unity Technologies
Unity Technologies is revolutionizing the game industry with Unity, its award-winning breakthrough development platform. Unity Technologies has more than 350,000 registered users worldwide -- including Bigpoint, Cartoon Network, Coca-Cola, Disney, Electronic Arts, LEGO, Microsoft, NASA, Ubisoft, Warner Bros., large and small studios, indies, students and hobbyists -- all using Unity to create games and interactive 3D, like training simulations and medical and architectural visualizations, on the web, mobile, consoles and beyond. Unity Technologies is aggressively innovating to expand usability, power and platform reach along with its Asset Store digital content marketplace and Union game aggregator so that it can deliver on its vision of democratizing interactive 3D technology. Unity Technologies is headquartered in San Francisco and has development offices worldwide. For more information, visit: https://unity3d.com.

About the Intel AppUp Developer Program
The Intel AppUp developer program provides developers with everything they need to easily develop and sell applications via the Intel AppUpSM Center and affiliate app stores. The initial focus of the program is netbooks and tablets, soon expanding to include smartphones, consumer electronics, and other devices. The program supports C/C++, Adobe AIR, Java, Microsoft .NET, and Meego apps. The developer program provides easy to use SDKs, easy deployment and validation along with a vibrant community. In addition, the program provides developers with numerous monetization opportunities through the AppUp center, affiliate app stores, in-application advertising, and much more. For more information, visit: https://appdeveloper.intel.com.