Apple MacBook Pro 2011 edition - intros Sandy Bridge, Thunderbolt
Apple pimp their new MacBook Pro's, include Intel Sandy Bridge and Thunderbolt.

Published Thu, Feb 24 2011 6:44 PM CST
|
Updated Tue, Nov 3 2020 12:32 PM CST
Apple has unleashed their 2011 edition MacBook Pro's and they're a beautiful sight. They sport Intel's new Sandy Bridge processors, AMD 6000 series mobile GPU's and they also include the first introduction of Intel's LightPeak tech, now called Thunderbolt.

The new MacBook Pro range comes in 3 different sizes, 13-inch, 15-inch and 17-inch. The 13-inch MBP features a dual-core i5 or i7 chip while the 15 and 17-inch models feature quad-core Sandy Bridge goodness. All models include Intel's integrated HD3000 graphics while the 15 and 17-inch feature switchable dedicated graphics in the form of AMD Radeon GPU's.
All models feature the new Thunderbolt technology which is capable of 10Gbps. Thunderbolt will be a winning feature in Apple's new lineup, but will require quick action from companies to release products that an make use of the insane new speeds Thunderbolt provide. Another new feature is FaceTime HD which can be used to make full-screen HD video calls from the MacBook Pro.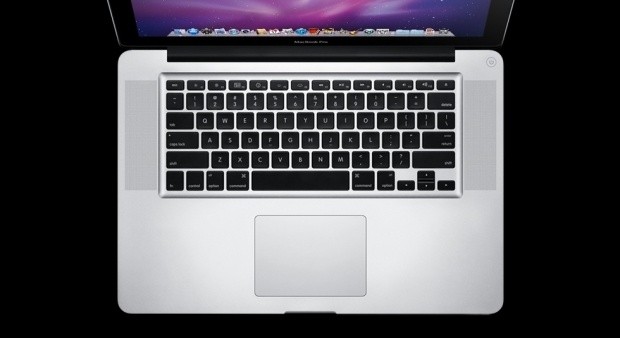 All new MBP's feature 4GB of memory by default and are all upgradeable to 8GB total. One disappointing bit is all models (from the 13-inch up to the 17-inch) feature only 5400rpm HDDs. Not a single 2011 edition MacBook Pro features an SSD which is very disappointing, especially from a company like Apple. Although you can upgrade the machines to SSD's, I would've liked to have seen the two high end models include SSD's by default (keeping in mind there are two 15-inch models, low and high end and then a 17-inch, the 2 latter models should've included SSD by default).
Price wise the the low-end 13-inch starts at $1199 with it's high-end counterpart at $1499, the low-end 15-inch starts at $1799 while the high-end 15-inch is $2199, on its lonesome the 17-inch starts at $2499.
At the end of the day, Apple has done it again. Re-spun their lineup to include new technology, added some new features and kept the same rough price. I'm sure it has caused quite the blood rush to most of the tech community while Apple fans are passed out on the floor in sheer Twilight-ecstasy. All I can say is, I want one and I want one
now
.
Related Tags