ioSafe announce Rugged Portable plus Data Recovery Service
ioSafe go nuts with new release - pretty much invulnerable even to a Terminator.

Published Tue, Jan 4 2011 7:29 PM CST
|
Updated Tue, Nov 3 2020 12:32 PM CST
ioSafe has today announced the ioSafe Rugged Portable plus Data Recovery Service. The device is available in HDD, SSD and titanium SSD versions with capacities ranging from 250GB to 1T for the HDD versions, with SSD available in 256 or 512GB.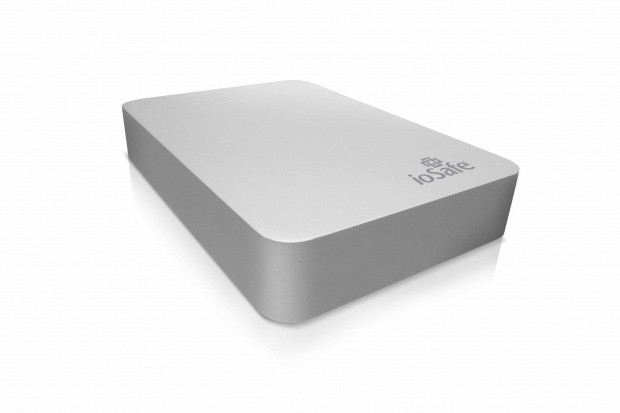 All versions are USB 3.0 with USBO 2.0 backwards compatibility. March 2011 will bring a Firewire version to include in the array of bundles available.
The device provides unparalleled physical security for mobile data while being backed by the industry's best warranty and ioSafe's unique Data Recovery service which includes up to $5000 toward the cost of third-party forensic data recovery services.
The feature set of the devices is quite amazing:
Full Metal JacketTM Technology: CNC-machined from a solid billet, the aluminum enclosure is crush-resistant to 2,500 lbs. and the titanium alloy enclosure to 5,000 lbs.
Full Suspension DriveTM Technology protects data during drops of up to 20' (SSD version) and 10' (HDD version) onto concrete per military standard 810G Method 516.5.
HydroSafeTM Technology protects data during immersion up to 3 days in freshwater or saltwater to a depth of 10' (aluminum version) or 30' (SSD or titanium version) per IP68. The Rugged Portable continues to be water resistant even when connected via USB or FireWire.
ChemSafeTM Technology protects data during periods of immersion in diesel fuel, oils, hydraulic fluids and aircraft fuels to a 12" depth for 1 hour per military standard 810G Method 504.
EnviroSafeTM Technology protects data from continuous exposure to UV, blowing sand, blowing dust, rain, salt fog, icing or freezing rain for up to 24 hours per military standard 810G Methods 505.4, 506.4, 509.4 and 510.
AltiSafeTM Technology enables operation at altitudes up to 15,000 ft. (aluminum version) and 30,000 feet (SSD and titanium versions) per military standards 810G Method 500.4.
Theft resistant Kensington Lock compatible slot.
Related Tags