Hex watch band turns your iPod nano into a wristwatch
New iPod nano watch band.
Published Wed, Dec 29 2010 2:00 PM CST
|
Updated Tue, Nov 3 2020 12:32 PM CST
If you are the owner of a new sixth gen iPod nano, you have undoubtedly seen all of those watch bands that have been making their rounds to turn the iPod into a wrist watch of geeky greatness. If you have been holding out until a watchband that looked really cool was available that would also protect your device the Hex Watch Band may be exactly what you have been waiting for. The band is made totally of soft silicone material that will help prevent damage and won't scratch the nano.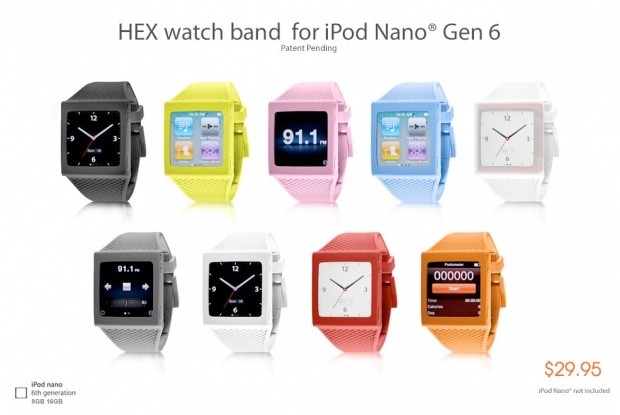 The Hex comes in nine different colors and the nano is easy to get in and out of the band with a design that is dubbed "Pop-in, Pop-out" that lets you get the iPod in and out quickly with no tools. The watch band also holds the nano in a good position to run headphone cords up the arm or sleeve of a jacket for listening on the go.
The band can be ordered right now for a bit under $30. I like the hex design on the strap; it gives the band a nice finish that looks better than plain smooth silicone would. You can see a video of the watch band below.
Related Tags