LCD makers fined $857 million for price fixing
Various LCD makers get busted for price fixing - nearly $1 billion in fines handed out.

Published Wed, Dec 8 2010 7:00 PM CST
|
Updated Tue, Nov 3 2020 12:32 PM CST
The European Commission has issued a fine to AU Optronics, Samsung, LG, Chimei InnoLux, Chunghwa Picture Tubes and HannStar Display after the companies held so called "Crystal meetings" between 2001 and 2006. The fine? 648.925 million ($857.49 million).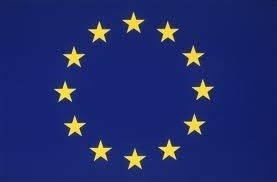 The goal of these meetings was for the 6 companies to agree on product range pricing and the minimum prices of LCD's, with the intent of the agreement to boost their own profits. All 6 companies knew it was illegal and tried to cover it up.
Samsung was the one who reported the price fixing and was thus granted immunity (kinda like Survivor) they held that torch and were not allowed to be eliminated. Each company was fined a different amount, the breakdown of this is 215 million ($284.10 million) for LG, 116.8 million ($154.34 million) for AU Optronics, 300 million ($396.42 million) for Chimei InnoLux, 9.025 million ($11.93 million) for Chunghwa Picture Tubes, and 8.1 million ($10.70 million) for HannStar Display.
"Foreign companies, like European ones, need to understand that if they want to do business in Europe they must play fair," Joaqun Almunia, Vice President of Competition Policy in the EC, said in a statement. "The companies concerned knew they were breaking competition rules and took steps to conceal their illegal behaviour. The only understanding we will show is for those that come forward to denounce a cartel and help prove its existence."
Related Tags