Australian Federal Government backs R18+ rating for video games
An R18+ classification for video games in Australia? Could it be?

Published Sun, Dec 5 2010 7:40 PM CST
|
Updated Tue, Nov 3 2020 12:32 PM CST
Finally! Australian gamers might soon find themselves unshackled by the current limitation of the MA15+ rating for video games, whilst movies can hold an R18+ classification, games in Australia are limited to an MA15+ classification.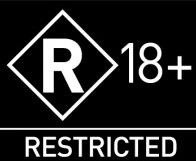 Even if you're 18 or 118 you cannot buy an R18+ game in Australia as they do not currently have an R18+ classification for video games, but this is hopefully... all set to change.
The federal Government has backed a new adults-only rating for video games which could lead to an R18+ classification. Home Affairs and Justice Minister Brendan O'Connor announced on Sunday that the Government will push forward with plans to introduce the change this week.
"We want to provide better guidance for parents and remove unsuitable material from children and teenagers. The introduction of an R18+ classification will help achieve that," O'Connor said.
O'Connor also said, "There are dozens of games that are currently classified as MA15+ in Australia, but in other countries these gaming titles are restricted to adults only. If the new category is introduced, it could result in computer games that are currently classified MA15+ being reclassified R18+, providing a new level of protection for children."
The R18+ debacle has caused widespread news, with groups forming in the Australian community. In December 2010, O'Connor released the results of a national telephone poll conducted by independent research company Galaxy. Of 2226 respondents, 80 per cent supported the introduction of an R 18+ classification for computer games. The poll covered Australian residents aged 16 years and over from all Australian states and territories.
There was also a poll consultation where 60, 000 submissions were received, approximately 98 percent of these were in support for the adult classification of video games.
However. Yes, however... this could all hit a brick wall if one of the states or territories decides to oppose it during Friday's meeting of the standing committee of attorney-generals. An R18+ classification for video games can only be introduced with the agreement of all Commonwealth, state and territory ministers.
Fingers crossed people!
Related Tags