AVG acquire DroidSecurity - an Android Anti-Virus company
AVG purchase DroidSecurity - cross arms and look nasty against anyone wanting to hack their phones.

Published Thu, Nov 11 2010 10:44 PM CST
|
Updated Tue, Nov 3 2020 12:33 PM CST
There are 110 million Android users and counting - AVG is looking to jump on the anti-virus market by purchasing Android platform security company, DroidSecurity.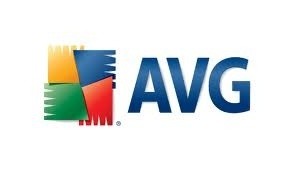 For years, people said devices like phones (and Apple products) would not be harmed by viruses - but just like anything that gets popular, there will always be ways to break through that nasty "NO" word and create a new market by unleashing viruses onto these types of products.
AVG has seen this market emerging and is getting in quick by acquiring DroidSecurity.
According to AVG, DroidSecurity is "the only company of its scale exclusively focused on protecting smartphones, tablets and other devices running on the Google's Android operating system."
"The potential that exists within the mobile space is extraordinary, and we predict that devices like smart phones will overtake PCs in 2012," said J.R. Smith, chief executive officer, AVG. "AVG acquired DroidSecurity to accelerate our delivery of sophisticated mobile security and provide users around the world with the reliable and secure technology they need to confidently mitigate the risks associated with using mobile devices."
"DroidSecurity and AVG share a common vision of securing consumers, small businesses and enterprises, and we believe there is a green field of opportunity when it comes to making sure mobile devices are protected," said Eran Pfeffer, CEO and co-founder, DroidSecurity. "Integrating our security technologies will allow mobile users to leverage the power of their mobile devices without compromising their personal security or that of their organisations."
Android users who use this can breathe a sigh of relief - knowing that they have an armed guard inside their phone, but after watching Ben Affleck's "The Town", I wouldn't get too confident with security, nothing is 100% secure.
Related Tags