Microsoft Surface gets next-gen treatment, release "imminent"?
Microsoft about to release their next-gen Surface?

Published Wed, Nov 10 2010 9:14 PM CST
|
Updated Tue, Nov 3 2020 12:33 PM CST
Microsoft's Surface made a big splash when it was announced and shown off, but it's size and price kept it from being your next coffee table. But one of the software developers for the Microsoft Surface is indicating that the next-generation is "imminent" and will supposedly make the platform far more versatile.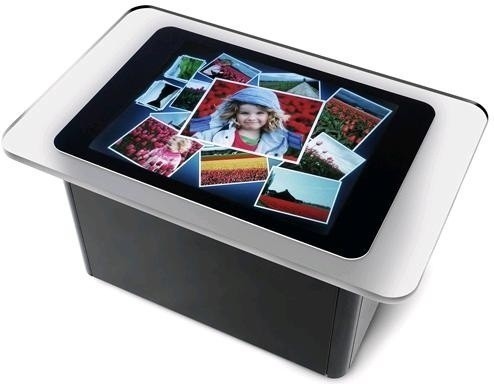 Iain McDonald of agency Amnesia Razorfish, owned by Microsoft until late 2009 and now part of the Publicis Groupe are saying that the next-gen Surface will be a flat surface concept, not the entire coffee table system with cameras and projectors underneath.
The next-gen Surface is touted to include high resolution cameras so that special codes will no longer be needed to identify objects - it's also meant to sit around the $8000 mark, whether that's AUD or USD, isn't specified - but with the AUD playing the balancing act on parity, it shouldn't be far off in either country.
When asked about whether they're aiming to ship in 2011 - McDonald said the release was "imminent" - Amnesia Razorfish had placed it's order and is just waiting on a final shipping date before it's sent to their Sydney office.
McDonald showed off a small demo - showing how Amnesia Razorfish developed smartphone app integration to allow placement of a device onto the Microsoft Surface for direct interface with the table. Objects can be pushed to the smartphone, or pushed down to the Surface, and in the examples both an iPhone and an iPad screen merged with the screen of the Surface to become part of the same interface.
Let's hope it's true and that McDonald doesn't get... Amnesia *wink* and forget he even said any of this.
Related Tags