AMD shows off Llano APU
AMD shows off their Llano APU - running AvP with DX11.

Published Tue, Oct 19 2010 12:37 AM CDT
|
Updated Tue, Nov 3 2020 12:33 PM CST
AMD have shown off their upcoming Llano APU at a press event in Los Angeles.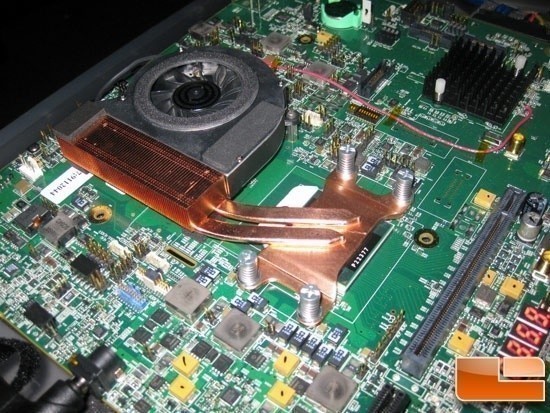 The upcoming Llano unit will be 32nm and manufactured at GlobalFoundaries - reports are saying the 32nm process has been a bit iffy so far, but obviously AMD have ironed those issues out with GloFo as this demo shows.
Now for a bit of GlobalFoundaries PR speak:
"AMD's Llano is the industry's first foundry product with High-k Metal Gate (HKMG), so it is an important proof point of our ability to deliver this new technology. Our 32nm HKMG technology ramp is currently in early production at Fab 1 in Dresden and we are making continued progress on ramping the process in support of AMD's 1H 2011 customer commitments."
AMD showed off a demo of the Llano APU running Aliens Versus Predator:
The demo is played at 1024x768 - but for an APU, that's pretty impressive. Keep in mind that's also with DX11 setting enabled.
Some more pics of it - to show it's just a board, with no graphics card installed...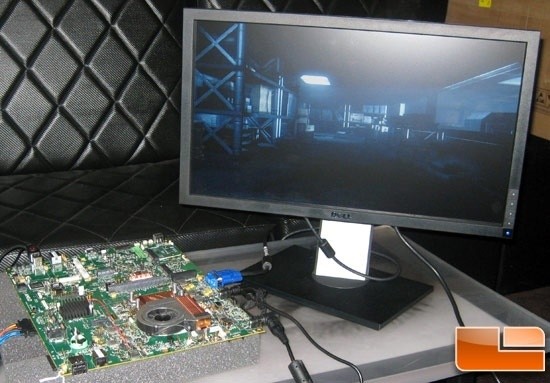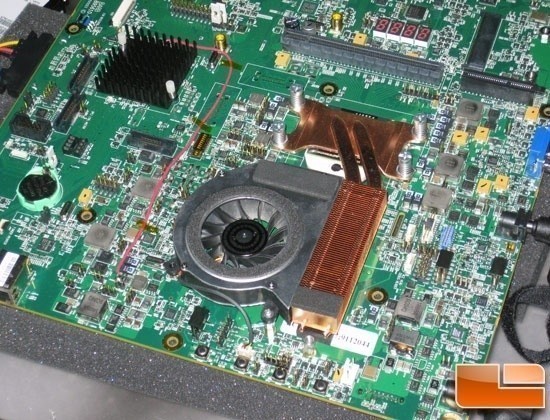 Most impressively, is the TDP of the APU. Most CPU's (just the CPU, not a GPU integrated) run at up to 130W TDP - this APU is running at 20 - 25W. That's just a bit more than impressive!
This post from Xbit Labs explains it in more detail:
"Quite a lot is known about Llano processor, which is a part of Sabine platform. As reported earlier, AMD Llano accelerated processing unit (APU) will have four x86 cores based on the current micro-architecture each of which will have 9.69mm die size (without L2 cache), a little more than 35 million transistors (without L2 cache), 2.5W - 25W power consumption, 0.8V - 1.3V voltage and target clock-speeds at over 3.0GHz clock-speed. The cores will dynamically scale their clock-speeds and voltages within the designated thermal design power in order to boost performance when a program does not require all four processing engines or trim power consumption when there is no demand for resources. According to sources familiar with the matter, different versions of Llano processor will have thermal design power varying from 20W to 59W: high-end dual-core, triple-core and quad-core chips will have TDP between 35W and 59W; mainstream chips with two of four x86 cores will fit into 30W thermal envelope and low-power dual-core Llano chips will have 20W TDP."
Related Tags