Android 2.2 hitting Desires in Europe this weekend
720p recirding and iTunes sync also within update.
Published Fri, Jul 30 2010 11:16 PM CDT
|
Updated Tue, Nov 3 2020 12:34 PM CST
The past couple days have been sprinkled with rumors of Android 2.2 finally being ready for release over several handsets, and now it has been made official. Engadget got word directly from HTC that Froyo, the newest Android OS, will be available this weekend for owners of the HTC Desire in Europe.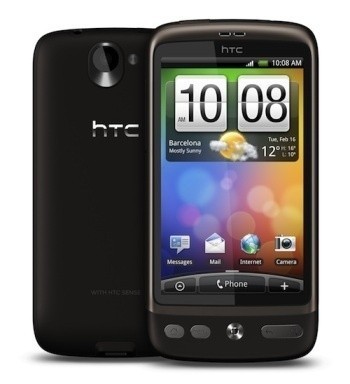 This rollout is for unlocked versions of the phone; those that are locked into a carrier may have to play a little bit more of the waiting game to get their hands on Froyo. This update is expected "in several weeks' time" as testing is finished up. Along with the OS, the update for the Desire is also unlocking 720p recording mode, the HTC App Share widget, iTunes sync, and the Smart Caller ID feature.
The entire HTC release: (courtesy of Engadget)
"The Android 2.2 (FroYo) update for HTC Desire will start rolling out across Europe this weekend. As well as including the complete set of Android 2.2 features, the update will contain a few special additions of our own through the latest iteration of HTC Sense. The update will provide 720p video capture, HTC's App Share widget, as well as our enhanced HTC Caller ID, and improved multi-language keyboard. Also, through the update, HTC Sync will allow HTC Desire users to sync their music with iTunes.
HTC Desire users will be notified that the over-the-air update is available to download when their phone automatically checks for software updates. The update won't delete any of the phone's content. However, due to the size of the update, we would advise using a WiFi connection to download it wherever possible to avoid additional data charges.
This update will initially roll out to unlocked HTC Desire handsets. Operator specific versions of the update are undergoing testing and we expect to make them available in several weeks' time."
Related Tags