Android plus Augmented Reality = Rock 'Em Sock 'Em Robots
Qualcomm shows off AR in Mattel game demo.
Published Wed, Jul 7 2010 9:05 PM CDT
|
Updated Tue, Nov 3 2020 12:34 PM CST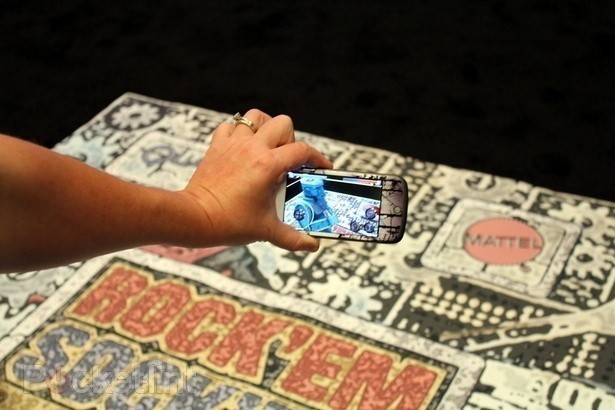 Qualcomm had a nice little show at the Uplinq Developer's Conference in San Diego. The main feature? Augmented reality (AR). Qualcomm demonstrated an AR version of the classic game Rock 'Em Sock 'Em Robots based on the Android platform that was developed at Georgia Tech University by their AR development team in concert with the game's original creator.
The game uses two Android handsets running Snapdragon processors and Android 2.1 with the handset cameras placing controllable robots on a game board that simulates a boxing ring. The two phones, graphics, and camera make for a lifelike play area for the players.
This game probably isn't going to see the light of day anytime soon if at all as it was just designed as a demonstration of the technology as the game would have to be available for multiple platforms to be "financially viable." Don't you hate when you hear that about something that just looks so dang fun? Here's a look at a video of a possible commercial:
Related Tags