Visa introduces case that turns iPhone into credit card
Pay with a wave of your iPhone.
Published Tue, May 18 2010 9:57 PM CDT
|
Updated Tue, Nov 3 2020 12:34 PM CST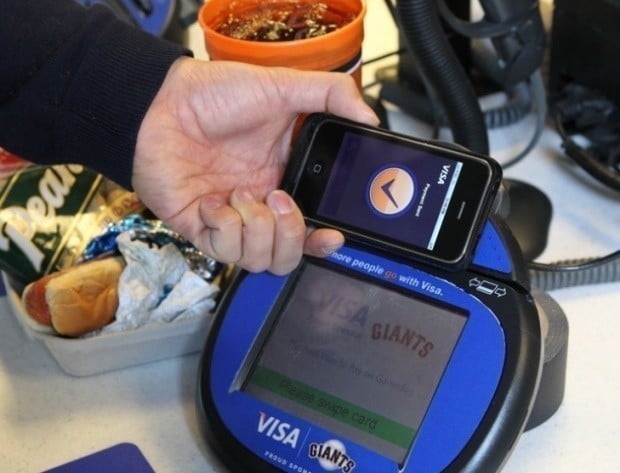 Visa and DeviceFidelity originally announced a couple of weeks ago that they were partnering up to build an iPhone case that would allow the iPhone to be used as a credit card at retailers that support no-swipe payment systems. This release was quickly pulled, but has resurfaced and been made official with pictures and an official release.
DeviceFidelity released a near field communications chip last year that was put into a micro-SD card that could be used in compatible phones to let them act as contactless credit cards. Unfortunately, there are no current iPhones with microSD slots. The new case, named "In2Pay", plugs into the dock connector at the bottom of the iPhone and provides the power and interface for DeviceFidelity's microSD card and the communications chip. Connect the case, download the corresponding app, and you're paying with just a wave of your phone.
This is an interesting development that expands your iPhone's usefulness. I wonder if this paves the way for other microSD cards to transfer other types of files and storage to the iPhone. It seems a logical step and not out of the realm of possibility. The case seems slick and small enough to keep on your phone all the time and not just during a shopping spree. Support is only for Visa cards at this time, so don't throw away your Mastercards or American Express just yet.
Related Tags