Unigine Heaven Benchmark 2.0 Released
In preparation for Fermi launch.
Published
0 minutes & 32 seconds read time
The popular DirectX 11 benchmark from Unigine Corp. called Heaven has seen a major update this week, taking it to Version 2.0.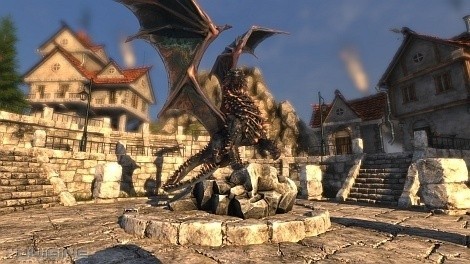 Changes include :-
• More tessellation load.
• Optimized engine.
• Added several new art assets.
• Introduced "extreme" tessellation mode."
"
Our company has been pushing the limits of advanced 3D real-time technologies with Unigine engine for almost 5 years. We focus on consistent delivering of all the innovation power to game developers and end users by taking advantage of modern GPUs capabilities. So we couldn't have missed the next major stage of DirectX evolution with its inspiring features. We are happy to be the first benchmark provider for this amazing technology. I hope that our strategic relationship with Microsoft will continue
", commented Denis Shergin, CEO of Unigine Corp.
NGOHQ are now hosting the updated version at their website
here
.
Related Tags