Kingston shows off 16 and 24GB HyperX DDR3 kits
Maxes them out and they still keep going.
Published Sat, Jan 9 2010 12:44 AM CST
|
Updated Tue, Nov 3 2020 12:35 PM CST
CES 2010 - On the 2nd day of the actual show we got a chance to talk to Kingston. They had a few interesting items up on display. One of the first we saw was a few possible new color choices for your RAM. These included pink and even purple. But there was more than just color options being shown off at the Kingston Suite.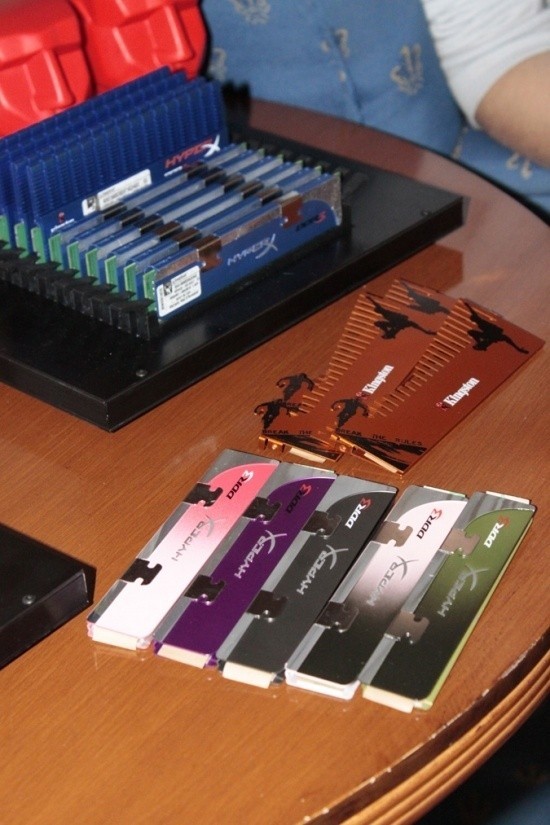 One of the first things that Kingston wanted us to take a look at was how well their new 16GB memory (4x4GB) kit for Core i5 handled RAM intensive applications like Photoshop. To do this they took a series of stitched photos (digital images combined to form a panoramic) that were exposure bracketed and combines them into a single HDR image file. This process involves having multiple images each containing up to 12 vector layers.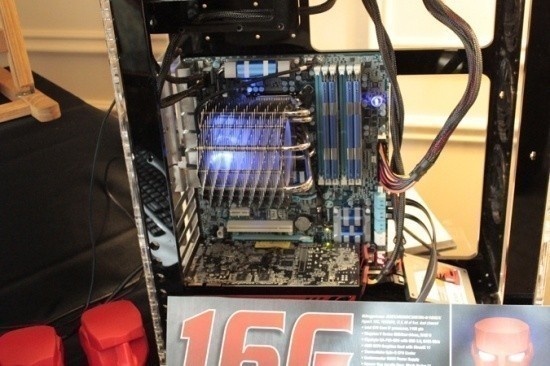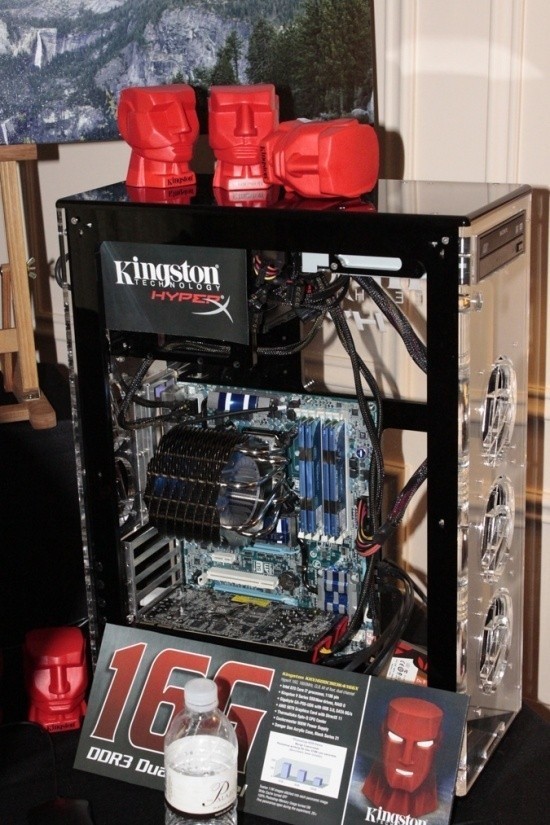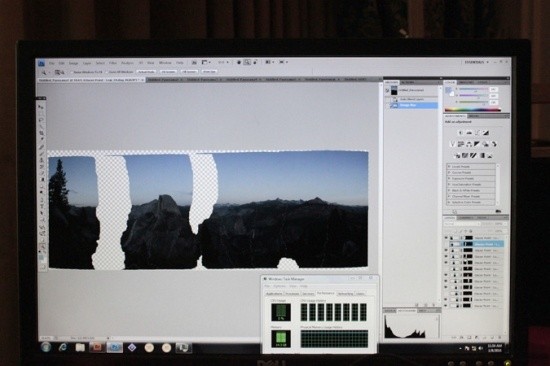 The system we were shown was using 14 of the 16GB of ram available and was still responsive and able quick. From there Kingston took us to see a new product. This is their 24GB triple (6x4GB) channel kit for the Core i7 X58 combination. To show the capability of this RAM to handle high loads Kingston had setup an interesting demo. They had VMWare Server installed and running a Windows 7 VM as a guest. Inside this Guest they opened a number of windows causing the system to max out the full 24GB.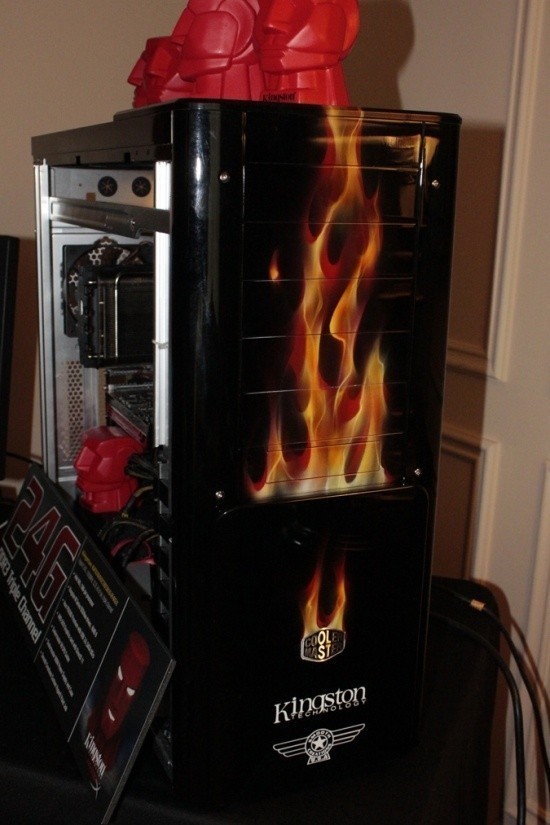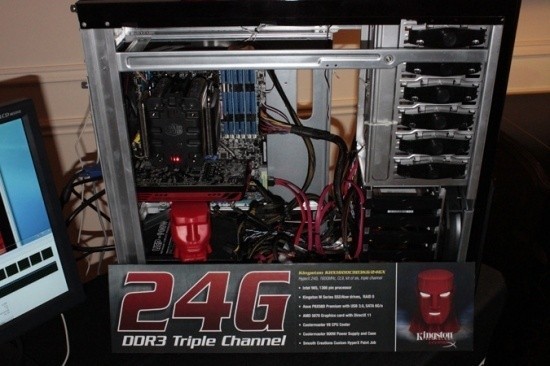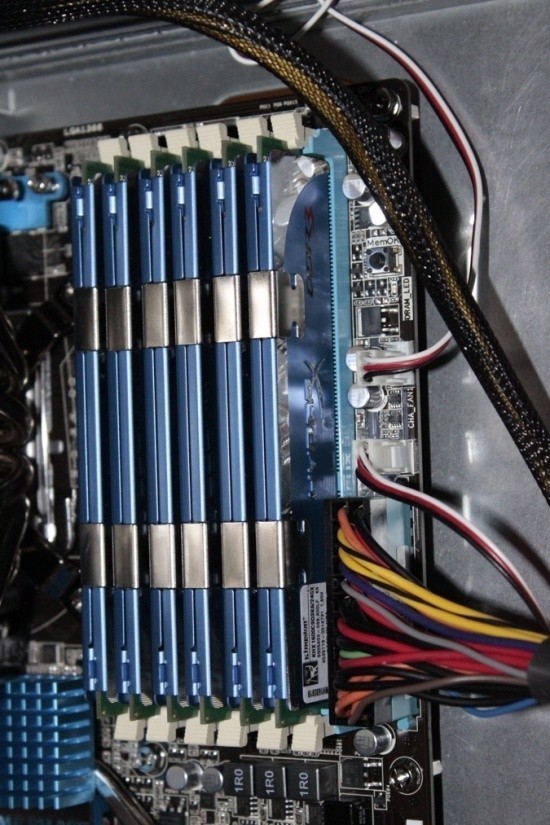 Now These demos might not show you the overclocking capabilities of the new HyperX kits but they do show how stable this new RAM from Kingston is even under heavy loads. We hope to take a closer look at these kits in the near future.
But like they say; Wait there is more. Kingston also let us know that they will be partnering up with Sony Pictures to release a USB version of the movie "Michael Jackson's THIS IS IT" on a limited edition USB Flach Drive. Kingston also showed us a smaller 30GB version of their recently released "boot drive" SSD.
Related Tags