Where is the nVidia GT300?
Possible September Demo, but nothing firm.
Published
0 minutes & 52 seconds read time
Earlier today we made a mention that nVidia might have a demo of their GT300 (NV70) DX11 GPU ready for September. Well we have a little more information.
If the information we are reading is correct, nVidia already has the GT300 and has only been working out driver issues. Add-in-Board makers should be setting the timelines for demoing the new product. The Demos should start in September.
One thing that is interesting. While we hear that technical demos of the GT300 are starting in September, we hear from another
source
that the GT300s that will be shown will be renamed GT200 parts.
But while Charlie says that they will be using DDR3 on the new GT300s we also hear that nVidia plans on
ECC functions
in the memory controller. This should require DDR5 to work.
So in the end while we know that nVidia is working on the GT300 we are really not any closer to knowing what its final form will be or when we should see it. I am leaning towards an official demo to AIBs in late September with at least a paper launch right before Windows 7 hits. This should cause people to wait to purchase a DX11 card. They will want to see who has the best price/performance before making an investment.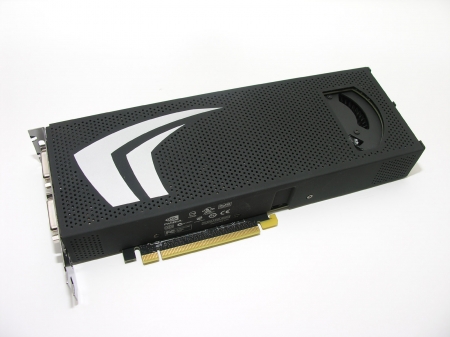 Related Tags