nVidia not excited about DX 10.1
Incremental updates not important.
Published Fri, Aug 7 2009 1:32 PM CDT
|
Updated Tue, Nov 3 2020 12:36 PM CST
Ok this seems like a line from about two years ago, but nVidia's CEO and all around top guy Jensen Huang says that DX10.1 is not important. No, what's important is that two stood against...Oh sorry slipped into a movie there.
Basically Huang feels that incremental updates to DX are not enough to get excited about. This is interesting as ATi's support of DX 10.1 allowed them to outperform nVidia DX10 cards in Assassin's Creed. This was enough to prompt Ubisoft to pull the DX 10.1 support; at least according to the rumors at the time.
Still Huang says that nVidia is very excited about DX 11. They are working hard to support these features but feel that DX 11 games are probably about two years away. This is due to the lack of acceptance of DX 10 by many game developers who are still coding for XP to keep the majority happy.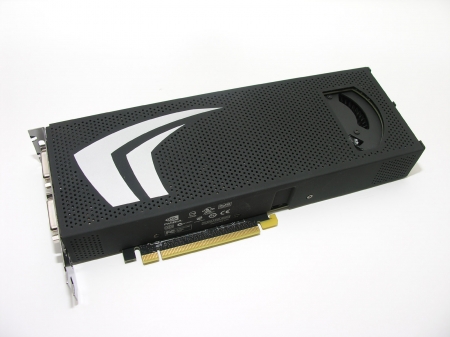 Source
Related Tags