Microsoft May Allow Multi-PC Installs Of Windows 7
Family Pack allows one license for three computers.
Published Fri, Jul 3 2009 12:44 AM CDT
|
Updated Tue, Nov 3 2020 12:36 PM CST
While doing a little bit of digging in the latest leaked version of Windows 7,
Kristan Kenney
discovered that Microsoft may still be considering multiple installs of the OS.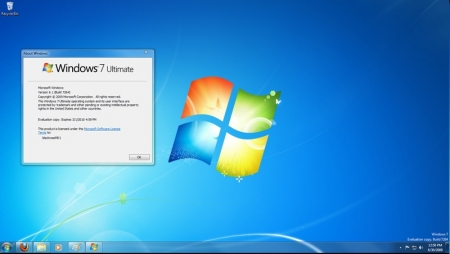 Considering that Microsoft has announce in the past that they were considering multi-PC licensing and Apples upcoming Snow Leopard is said to be coming in a five-user pack for families, it wouldn't seem too far fetched. The Software License Terms for Windows 7 makes mention of a Family Pack and details that it can be installed on no more than three computers.
Interestingly enough, this clause only appears in the Windows 7 Home Premium installation and is not mentioned in others. Microsoft has been hush hush on the issue and hasn't responded to emails on the new information as one would expect.
2. INSTALLATION AND USE RIGHTS.
a. One Copy per Computer. Except as allowed in Section 2 (b) below, you may install one copy of the software on one computer. That computer is the "licensed computer."

b. Family Pack. If you are a "Qualified Family Pack User", you may install one copy of the software marked as "Family Pack" on three computers in your household for use by people who reside there. Those computers are the "licensed computers" and are subject to these license terms. If you do not know whether you are a Qualified Family Pack User, visit go.microsoft.com/fwlink/?Linkid=141399 or contact the Microsoft affiliate serving your country.

c. Licensed Computer. You may use the software on up to two processors on the licensed computer at one time. Unless otherwise provided in these license terms, you may not use the software on any other computer.

d. Number of Users. Unless otherwise provided in these license terms, only one user may use the software at a time.

e. Alternative Versions. The software may include more than one version, such as 32-bit and 64-bit. You may install and use only one version at one time.
Related Tags