Tech Food Chain Update
Financial analysts pontificate on tech.
Published Thu, Jun 25 2009 6:24 PM CDT
|
Updated Tue, Nov 3 2020 12:36 PM CST
Independent financial advisory outfit, Collins Stewart, has released its "Tech Food Chain Update" in which it claims the The restocking cycle in the PC food chain is behind us and that from this month onwards, production will have to match demand or sell through.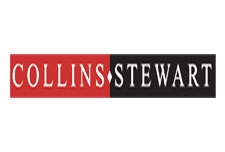 The firm took a look at the market for PCs, CPUs and Flash memory, painting a rather more upbeat picture to the one we've had repeatedly rammed down our throats the past few months of this recession.
CS noted that Taiwanese giant Acer had said demand for PCs would not show strong seasonality in July and August due to slow sell through in the US and Europe, something the financial strokers of beards partly agree with. "Visibility remains limited and retail sell through in developed markets remain weak," said the Collins Stewart report adding that a delayed launch of Windows 7 or CULV platforms would indeed turn demand flaccid once more, disappointing us all. But if launches go ahead as scheduled, demand could recover by the end of the year, says CS.
When it comes to CPUs, Collins Stewart noted AMD had set internal guidance to gain back a 15% share of the global notebook market, agreeing that the firm's primary differentiator was "price and price alone." But the boffins said they found it highly unlikely Intel would relinquish more than 10 points of notebook share and predicted the "pricing environment could turn ugly."
As for Flash memory, analysts say they believe spot prices for Flash peaked in early summer and that "increased utilization and lower demand will continue to pressure prices." It has already been said several times in the past month that contract prices for 8/16 Gb NAND flash will likely trend downwards in July due to weak demand.
Related Tags