Intel to skip over Havendale 45nm?
Going straight for 32nm Clarkdale.
Published Thu, Jun 18 2009 10:21 AM CDT
|
Updated Tue, Nov 3 2020 12:36 PM CST
There has been a lot of talk about GlobalFoundries and their move to 32nm HKMG (High-K Metal Gate. Now while the semantics of the announcement are correct, they will indeed be the first "foundry" to have 32nm HKMG but will they really be the first?
In an interesting read Digitimes is saying that Intel will be the first company to get to 32nm HKMG not directly but in a manner of speaking. If their story is true Intel is going to skip the Tock portion of the Havendale CPU at 45nm and dive straight into Clarkdale at 32nm.
Read more
here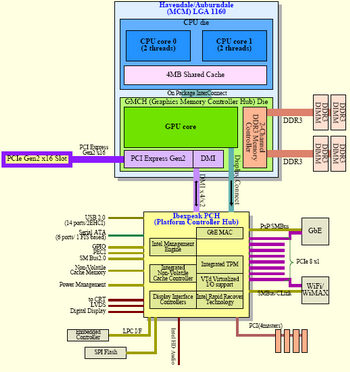 The company also recently decided to skip production of 45nm Havendale CPUs and will go directly to 32nm Clarkdale because 32nm development is going smoothly, the sources revealed.

Intel will issue product discontinuance notice (PDN) for the Core i7 940 later in June, while EOL will be issued in the third quarter. Intel will also issue EOL for the Core 2 Extreme QX9775 in the third quarter.

The PDN for Intel's quad-core Core 2 Quad Q9400 and Q9400S will come in the fourth quarter, while EOL is scheduled for 2010. The Core 2 Quad Q8200 and Q8200S will see their PDN issued in 2010.

Intel also plans to launch quad-core Core 2 Quad Q9505S CPUs specifically designed for all-in-one PCs.
UPDATE -
Motherboard manufacturers have indeed confirmed that Intel will skip Havendale and move straight to Lynnfield in early 2010.
Related Tags