Apple drops the PPC with Snow Leopard
One more choice gone.
Published Wed, Jun 10 2009 9:55 AM CDT
|
Updated Tue, Nov 3 2020 12:36 PM CST
We all knew this day would come; Apple has finally announced it is discontinuing support for the PPC with the release of Snow Leopard.
That is right; anyone that owns a PPC MAC will not be able to receive the benefits of the new OS.
From this point on it is Intel only as Apple robs you of another choice for using their OS. Of course on the surface they are saying it is due to the new 64-bit Kernel, and there is truth to that but there really is no reason that the new OS could not maintain support for the PPC for a while longer.
I know many people that still use the big dual G5 systems that are very upset about this. Those systems cost a fortune and are now being left out in the cold.
Read more
here
.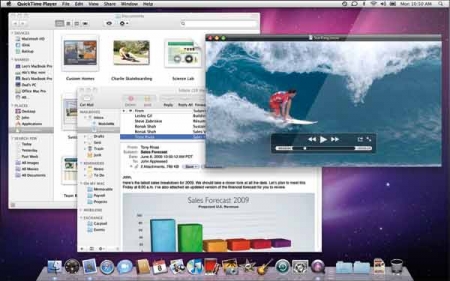 When the new operating system arrives in September, it'll work only on Intel-based Macs. That means Mac OS X 10.5, aka Leopard, will be the end of the line for those with Macs that use PowerPC processors.

Though the move led to some teeth-gnashing among those who felt left behind, it's not unreasonable in practice.

First, it was four years ago that Apple first told the world it was switching from PowerPC chips to Intel's x86 chips. Even though PowerPC models arrived afterward and the first Intel-based Macs didn't start arriving until 2006, three years is still a long time in computing history. Anyone who hadn't upgraded by now isn't the sort who demands cutting-edge technology.
Related Tags