Google Reveals Data Center Secrets
Servers and facilities are not what most think.
Published Wed, Apr 8 2009 12:47 AM CDT
|
Updated Tue, Nov 3 2020 12:37 PM CST
One of Google's most well kept secrets has always been the details of their data center. But Google has finally taken the cloak off of the secret bunkers and is showing off their facilities and some of the hardware.
It has always been known that Google's server farm was large. While Google still isn't saying how many servers they have, they are showing off the hardware behind it all. The server that they showed off was a 2U rackmount with two hard drives and eight memory slots and featured its own battery backup.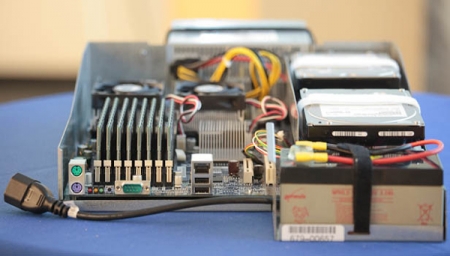 The data center itself is actually comprised of multiple standard 1AAA 40-foot shipping containers. Each of the containers hold 1160 servers and Google has figured out out to maximize both cooling and power efficiency. Apparenlty Google has been using the shipping containers since 2005.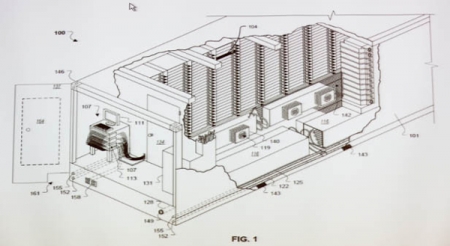 CNET
Most companies buy servers from the likes of Dell, Hewlett-Packard, IBM, or Sun Microsystems. But Google, which has hundreds of thousands of servers and considers running them part of its core expertise, designs and builds its own. Ben Jai, who designed many of Google's servers, unveiled a modern Google server before the hungry eyes of a technically sophisticated audience.

Google's big surprise: each server has its own 12-volt battery to supply power if there's a problem with the main source of electricity. The company also revealed for the first time that since 2005, its data centers have been composed of standard shipping containers--each with 1,160 servers and a power consumption that can reach 250 kilowatts.
Related Tags