Broken Mobile GPU's Cost NVIDIA Millions
Still hasn't fixed 80% of bad laptops.
Published Mon, Mar 16 2009 11:50 PM CDT
|
Updated Tue, Nov 3 2020 12:37 PM CST
APC Mag
says that the defective mobile chips that NVIDIA sold is costing them millions in revenue to fix.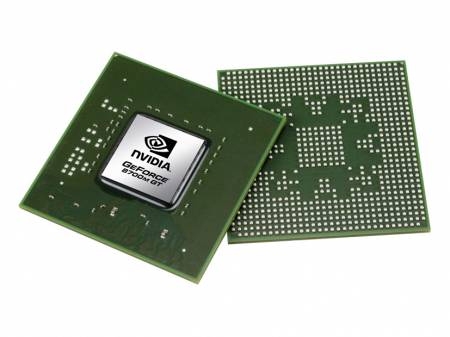 The defective chips "were sold utilizing a weak packaging material that allowed the chips to become damaged due to overheating." This has caused many laptops to have display problems such as lines across the screen, garbled displays, lockups, or even no display at all.
Last year, NVIDIA set aside nearly $200 million to cover any warranty and replacement costs for the issue. To date, the company has ONLY dipped into $43.6 million of the rainy day fund. This suggests that nearly 80% of the affected chips are still walking around and will continue to hit NVIDIA hard for some time to come.
The details of the money spent thus far for the replacement or repair of flawed chips is included in the company's annual report.

Nvidia did not increase the amount that has currently been set aside for the purpose of covering warranty costs for their flawed products, leading individuals to believe that the original estimate will be enough to cover the issue.

However, NVIDIA's allocation doesn't account for any potential lawsuits which the company is currently fighting from customers and investors seeking damages in regards to the flawed chips and the method in which the issue was handled.
Related Tags