Radeon HD 4890 X2 A Possibility
Only if it is faster than GTX 285.
Published Mar 9, 2009 12:56 AM CDT
|
Updated Tue, Nov 3 2020 12:37 PM CST
1 minute & 0 seconds read time
Based on conversations between ATI and
PCGH,
it seems that ATI might be thinking about a Radeon HD 4890 X2 to compete with the GTX 285.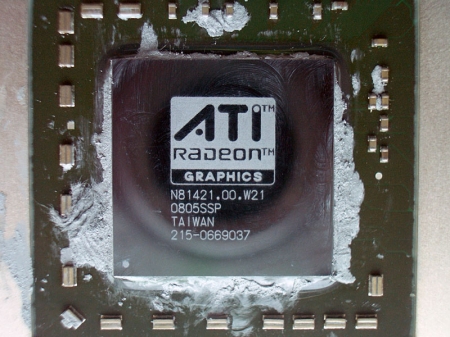 The Radeon HD 4890 is expected to be between 8%-20% faster than the 4870. This will leave the 4890 competing with the GTX 260 instead of the GTX 285 as predicted. As such, if ATI wants to compete with the fastest card on the market, it will have to implemnt the RV790 chip in a dual-GPU card.
From a technical standpoint, it should be quite easy for ATI to implement. However it might only do so if it can get the performance beyond that of the GTX 285. Otherwise, we will only see a 4890 X2 if board partners decide to do it on their own.
Based on the information we received during our conversations it seems like the Ati Radeon HD 4890 (Single) will compete against the Geforce GTX 260 and not the GTX 285, since it seems like for the Ati Radeon HD 4890 only the frequencies of the GPU and the memory were increased. Accordingly the calculation units aren't changed. Basis for the increased frequencies is the 55 nm production process, which has been quite perfected by now. 850 to 900 MHz appear to be possible for the RV790 GPU; the RV770 of the HD 4870 is clocked to 750 MHz. As the GDDR5 memory of the HD 4890 (Single) is regarded, AMD wants to reach 3,900 million transactions/s - RV770 based cards reach 3,600 MT/s. Those numbers indicate an increase in gaming performance of 8 to 20 percent, depending on game and sequence.
Related Tags