Plasma going the way of the BetaMax
Another Better format killed by higher costs.
Published Tue, Feb 24 2009 11:55 AM CST
|
Updated Tue, Nov 3 2020 12:37 PM CST
In what is sure to be sad news for HD TV aficionados Pioneer is getting rid of their TV business. This means that the Kuro, a plasma TV with an "almost infinite" contrast ratio is also going.
It is sad to see as the Plasma TV had picture quality that LCD has not yet, and may never, match. The Kuro was impressive due to advanced technology that reduced the light emissions from black areas of the screen to almost 0.
Plasma met its downfall due to its significantly higher cost compared to LCD TVs, coupled with the fact that LCDs were able to increase resolutions and screen sizes to match Plasma and at a much lower cost although LCD screens still have not reached the vibrancy or crispness that Plasma has.
It is still sad to see them go, a moment of silence please...
Read more
here
at NewTeeVee.com.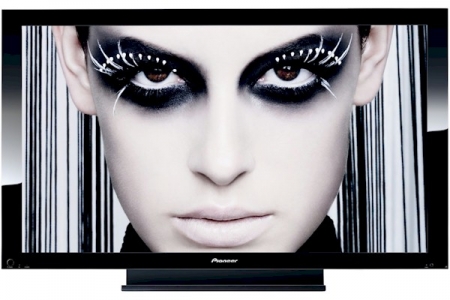 Last week, Pioneer announced it was killing off its critically acclaimed TV business by March 2010 and will concentrate on car and audio/visual systems. It was a dramatic fall for a company that just one year ago had CES abuzz with its newest plasma TV, the so-called "Ultimate Black" Kuro.

The Kuro's tech was impressive because it reduced light emissions from black areas of the screen to such a degree that at its maximum brightness, the contrast ratio was "almost infinite." The result was a plasma display with the most vibrant, colorful images yet.
Related Tags