Citrix Makes its XenServer 5.0 free to all
With a few limitations.
Published Tue, Feb 24 2009 10:21 AM CST
|
Updated Tue, Nov 3 2020 12:37 PM CST
Looks like Citrix has found a new way to compete with VMWare; they are going to give XenSever 5.0 away for free.
Of course the Express Version has been free for a long time, but Citrix is claiming that the enterprise version is also now free. The problem is one of features. According to Roger Klorese "the new free XenServer does not include high availability, advanced StorageLink storage integration, persistent performance management, or monitoring -- which continue in Enterprise Edition and Platinum Edition -- or dynamic provisioning services -- which continue in Platinum Edition."
Citrix is a new comer in the Virtualization market, but have scored a big win by partnering up with Microsoft and getting a great Interoperability deal between their XenServer product and MS' Hyper-V.
True Citrix's new Free XenServer has its issues and limitations, including missing many enterprise class features, but to get an enterprise class virtualization product for free is still a good thing.
If you are more of a VMWare fan you can grab VMware's ESXi server for free also.
Read more
here
at Roger Klorese's Blog.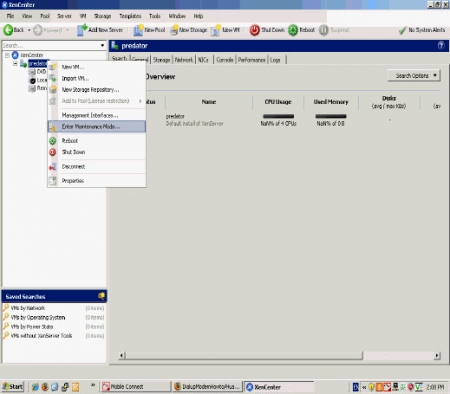 XenServer, our enterprise virtual infrastructure platform is now free (including resource pooling and live relo), and we have announced Citrix Essentials for XenServer, and Citrix Essentials for Hyper-V as our virtualization management portfolio that offers a rich set of automated functions that drive the compatible virtualization layers beneath - the free Hyper-V hypervisor from Microsoft, and the free XenServer Enterprise virtual infrastructure platform from Citrix. Finally, and most importanly, we announced a powerful go-to-market roadmap with Microsoft.

Response to our announcements has been extremely positive, from our partner Microsoft to our channel partners and resellers, and many many customers and users. There are the expected nay-sayers too, but someone had to drink the only thing that you get free from our competitor - VMware koolaid.
Related Tags