First look at Catalyst 9.2 performance
Improves performance in two tough titles.
Published Mon, Feb 23 2009 10:15 AM CST
|
Updated Tue, Nov 3 2020 12:37 PM CST
ATi has pushed the Catalyst 9.2 drivers out on the world. The gang over at PCGamesHardware has had the chance to see if they are worth the bandwidth to download.
ATi has had a string of bad luck with drives. The last few releases have not been very well received, and have failed to correct some rather large issues.
However, 9.2 looks like it will change all of that. PCGH ran the new drivers through nine modern games to see if ATi's claims of improved performance can bug fixes were true.
Although PCGH states that the new drivers increase performance that was only reflected in 2 of the 9 games they tested.
The rest were either exactly the same performance wise or showed an increase of less than 1FPS.
PCGH did say that the AF bug present in 9.1 was finally fixed in 9.2.
Read more
here
at PCGames Hardware.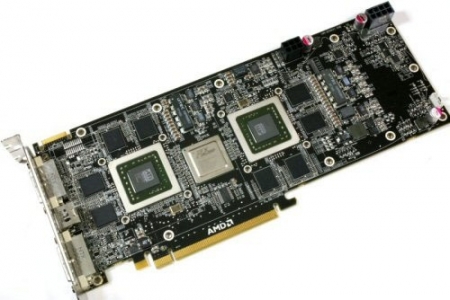 The Catalyst 9.2 RC1 doesn't just get rid of the criticized AF bug, but also accelerates the formerly affected Crysis Warhead by up to 35 percent - at a better visual quality. Thus the Radeon HD 4870/1G is on the same level as the more expensive Geforce GTX 285! Furthermore Call of Duty: World at War (dt.) runs faster, too: The Catalyst 9.2 RC1 accelerates the game by about 0 percent compared to the Catalyst 8.12 WHQL - we didn't notice a degradation of the visual quality.

As Stalker: Clear Sky is regarded things aren't that bright though: Due to the multi-core optimizations AMD was able to increase the performance in version 1.5.07, but with the current version 1.5.08 the performance stays on the same level. AMD and developer GSC Gameworld are already working on a new patch that is supposed to increase the performance again.
Related Tags