Lenovo may be first to use ION in Netbooks
11.6 and 12.1 books could be on the table.
Published Wed, Feb 18 2009 12:11 PM CST
|
Updated Tue, Nov 3 2020 12:37 PM CST
Is it me or has the netbook become its own monster? When the concept was first pushed out it was all about small, light, portable internet and basic office/school tasks. Now everything has changed.
If rumors are to be believed Lenovo will be dropping the new HD capable nVidia ION under the hood of its new netbooks. The new Lenovos won't be your typical netbooks, they will run in 11.6 and 21.1 inch flavors.
This could be good for Lenovo if they can get it to market before everyone else and very good for nVidia. If the Lenovo netbooks are a success it means further adoption in the market and more revenue for nVidia.
Read more
here
at Electronista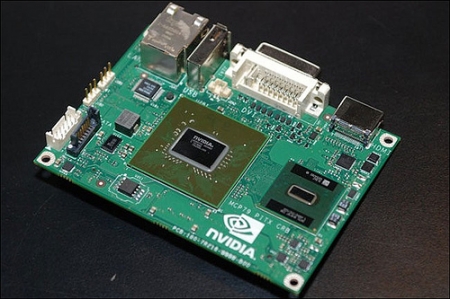 The PC maker is reportedly asking local contractor Wistron to build 11.6- and 12.1-inch IdeaPads for the spring that would combine the much faster, GeForce 9400M-level graphics of Ion with an Intel Atom processor. The company is also said mulling a 13-inch model using the same technology.

A 12-inch system based on VIA's Nano platform is also an option, according to the purported leak.

The news suggests that the desktop mentioned by NVIDIA as the first Ion system will be quickly followed by a netbook and that PC makers may better Microsoft's own official expectations, which would have Windows systems using Ion appearing by summer.
Related Tags