Xen Server 5.0 lacks Server 2008 Support
Not supported out of the box.
Published Nov 25, 2008 5:18 AM CST
|
Updated Tue, Nov 3 2020 12:37 PM CST
**Edited November 25 2008 for clarity**
Software is a funny thing sometimes. When you buy a piece of brand new software you think that you are going to get the latest and greatest compatible with all the other latest and greatest software out.
Sadly that is not the case with Citrix's new Xen 5.0 Virtual server software. There are issues with XenDesktop's ability to deliver Virtulaized Windows 2008 Server desktops and XenServer will not run the OS Natively. This flaw takes away from the opening up of the RAM support in Xen Express which was limited to 4GB but now supports up to 128GB
This short coming will hurt the VM hopeful as many people currently using VMware and Sun's Virtual Box have no problems with Microsoft's latest server OS.
XEN 5.0 compatible operating systems listed
here
.
There is a work around to this for Citrix's XenServer if you want to spend the time
here
.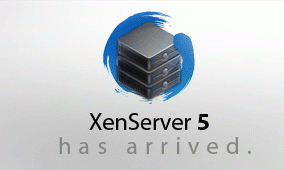 Supported guest operating systems

Microsoft Windows 64-bit:
Windows Server 2003 Standard, Enterprise, Datacenter Edition SP2

Microsoft Windows 32-bit:
Windows Server 2003 Web, Standard, Enterprise, Datacenter SP0/ SP1/SP2/R2
Windows Small Business Server 2003 SP0/SP1/SP2/R2
Windows XP SP2
Windows 2000 SP4
Windows Vista

Linux 64-bit:
Red Hat Enterprise Linux 5.0, 5.1
CentOS 5.0, 5.1
Oracle Enterprise Linux 5.0, 5.1

Linux 32-bit:
Red Hat Enterprise Linux 3.5, 3.6, 3.7, 4.1, 4.2, 4.3, 4.4, 4.5, 5.0, 5.1
CentOS 4.1, 4.2, 4.3, 4.4, 4.5, 5.0, 5.1
Oracle Enterprise Linux 5.0, 5.1
Novell SUSE Linux Enterprise Server 9SP2, 9SP3, 10SP1
Debian sarge (3.1), etch (4.0)

Device configuration
Physical NICs per server: 6
Virtual NICs per VM: 7 (Windows), 3 (Linux)
Virtual disks per VM: 7 (with XenServer Tools installed - 3 without Tools)
Plus 1 virtual CD drive
Related Tags