Black Friday Deals

It's that time of year once again where we splurge on ourselves, and perhaps others, while our favorite electronics go on sale for one day. Black Friday is almost here and HP has a huge selection of Black Friday deals accompanied by a wide selection of Holiday deals. We have picked our favorites to share with you today, and while there are just a few days left until the nationwide celebration, you still have time to pick and choose your next device!
Some of the deals are total steals, with notebooks, desktops, all-in-ones, and even printers all on sale. Here are HP's Black Friday deals!
Consumer PC deals:
Gaming PCs:
Consumer Accessories:
Displays:
Commercial Notebooks:
Commercial Desktops:
Commercial Accessories:
Chromebook:
Printers:
High-end Notebooks Buyer's Guide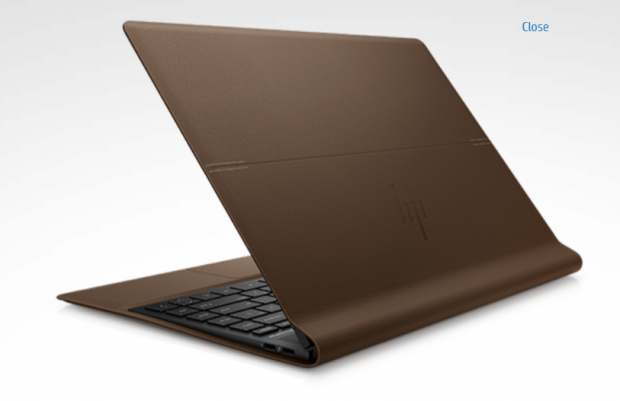 HP Spectre Folio 13 ($1,499.99): Unique in its own right, the Spectre Folio is encased in chrome-tanned 100% genuine leather that merges master craftsmanship and modern simplicity. Whether you are a business executive or a hip artist, the Spectre Folio is going to impress. Featuring an 8th Generation Core-i7 processor and a 256GB SSD, this notebook is well equipped to handle all productivity tasks quickly and effectively. The 13.3" 1080P IPS micro-edge WLED touchscreen features Corning Gorilla Class 4 to help protect it from the elements.
With a built-in 4G LTE modem you can travel anywhere and still connect to the world. The thin Spectre Folio also features two Thunderbolt 3 ports (40Gb/s) and one normal type-C (5Gb/s) port at the thickest parts of its chassis. The flexible Spectre Folio also folds forward, instead of all the way around, resulting in a tablet-like configuration where the back of the computer isn't an awkward keyboard. Buy Here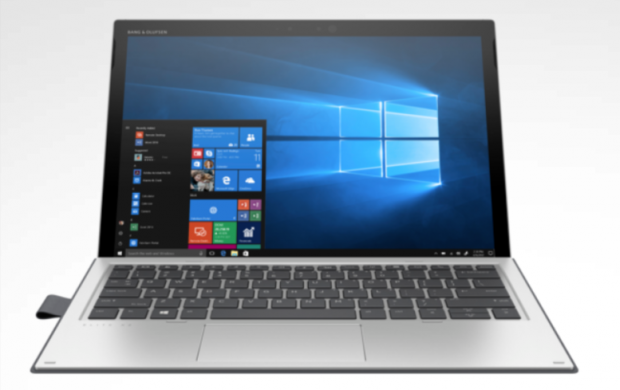 HP Elite x2 1013 G3 Notebook ($1,384.20): Looking for an excellent yet reasonable notebook to get business done? If so, then the Elite x2 1013 G3 might be perfect for you. Starting at $1,384.20 the notebook comes with an 8th Generation Core i3 processor, 4GB of memory, a 128GB SSD, and a 13" 3K2K touchscreen display. Sitting in the middle of a boardroom, the notebook's 5MP front-facing camera and 8MP rear-facing camera will capture all the action while the triple array microphone and world facing microphone will allow those connected to listen in with ease.
The notebook is equipped with a HP Sure View Gen2 integrated privacy screen, an integrated TPM 2.0 chip, and a fingerprint sensor. The notebook also features two Thunderbolt 3 ports and one USB 3.1 Gen 1 type-C port. If you need internet on the go, the notebook can be equipped with a mobile XTE modem. Buy Here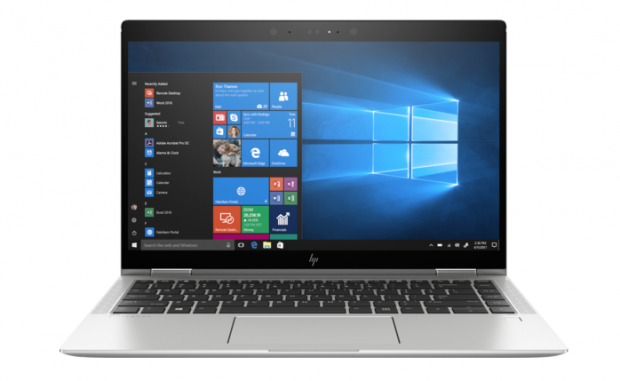 HP Elitebook X360 1040 G5 Notebook ($2,717.00): Starting at $2,717 the Elitebook X360 1040 G5 is not your average notebook; it's designed for people who need to get things done. It's loaded with top of the line components and built to meet the needs of those always on the go with an optional LTE modem. The base model comes with an Intel Core i5 processor, 8GB of RAM, and a 128MB M.2 SSD. You can of course upgrade to an i7, 32GB of RAM, and a 2TB SSD. The notebook can also be equipped with a 14" BrightView LED UWVA ISP 4K touchscreen with Corning Gorilla Glass 5.
If you want some privacy, HP does offer its Sure View Privacy display technology on the 1080P version of the 14" display. The notebook comes with high-quality Bang & Olufsen premium speakers, a multi-array world facing microphone, a FHD web cam, two Thunderbolt 3 ports, and a glass touch pad. Buy Here
Mainstream Notebooks and Desktops Buyer's Guide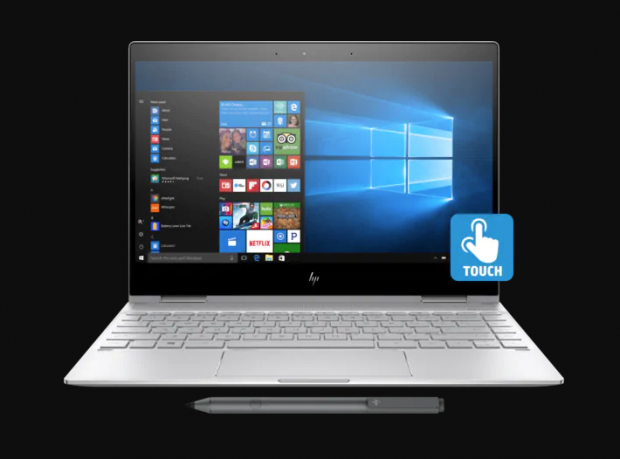 HP Spectre X360 13t Touch($889.99):Do you need a small but versatile notebook that doubles as a tablet? The Spectre X360 has you covered with its 8th generation Core i5 processor, 256GB SSD, and 13.3" 1080P display. Not everyone wants a large notebook that weighs down their bag and is almost impossible to use in confined spaces such as an airplane.
For those people who might want to work on a presentation and then kick back and watch a movie, the Spectre X360 is perfect. Boasting almost 17 hours of battery life with fast charge, and an extremely thin body, the Spectre x360 13t is truly a jewel in HP's portfolio. Buy Here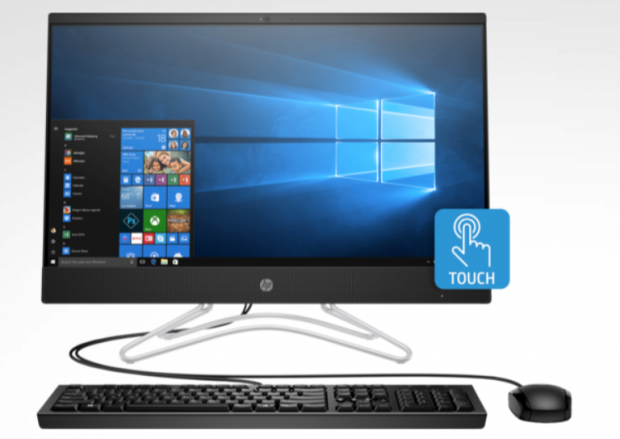 HP All-In-One 24 ($629.99): While notebooks are great at saving space and moving around, there is no good substitute for the good old fashioned desktop. However, while desktops typically take up a decent amount of space, HP's All-in-One 24 integrated the PC into the back of its 24" 1080P ISP WLED multi-touch edge-to-edge glass monitor. Perfect as a family computer or the centerpiece of your home, the All-in-One 24 sports an elegant design.
It's not only sleek, stylish, and sophisticated touting a Core i5-8400T hexa-core processor, 8GB DRAM, and two 1TB HDDs. HP's Privacy HD Camera will protect you from malicious actors while allowing you to securely connect with others when needed. The PC is also upgradable with two M.2 slots and one extra memory SO-DIMM slot. Buy Here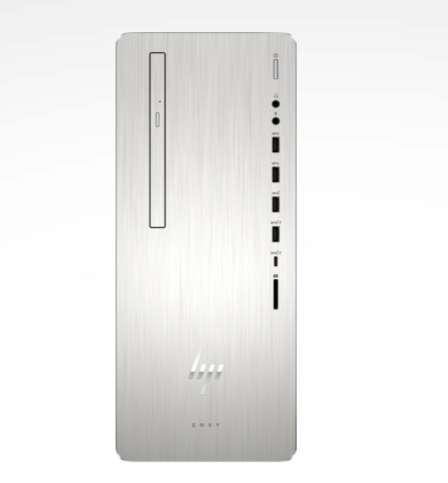 HP ENVY Desktop ($549.99):Featuring the latest 8th Generation Core processors and the ability to add in Intel Optane acceleration, this desktop PC is designed to meet all your needs. It is loaded with a fast 6-core Intel processor and can be configured with discrete graphics if gaming is of interest to you. Storage options are available up to a 512GB NVMe SSD and a 3TB HDD. Upgrading the PC in the future can be easily accomplished with three HDD storage slots, a x16 PCI-E slot, a x4 PCI-E slot, two x1 PCI-E slots, and one M.2 slot.
The desktop also offers many USB ports on the front and rear of the machine, as well as a front-facing USB type-C port, SD card slot, and headphone and microphone jacks. Buy Here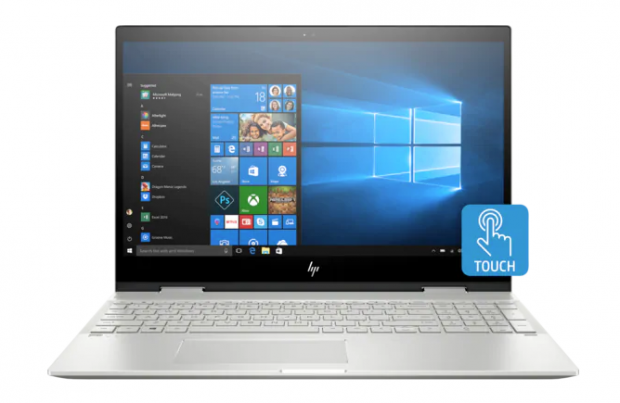 HP Envy x360 15t Touch ($619.99): Configured with an i5-8250U, 8GB DDR4, a 15.6" WLED multi-touch enabled edge-to-edge glass display and 1TB HDD the ENVY x360 can be upgraded up to an i7, up to 16GB of DRAM, and a 1TB SSD. Included in the price is a 16GB Intel Optane memory module used to accelerate the 1TB HDD, making it feel more like an SSD. The sleek and practical ENVY x360 15t features multiple USB ports including a type-C port.
As a member of HP's fleet of x360 notebooks, the display is capable of rotating 360 degrees allowing the notebook to operate much like a tablet. The notebook is perfect for those looking for a daily driver to get things done. Buy Here
Value Notebooks Buyer's Guide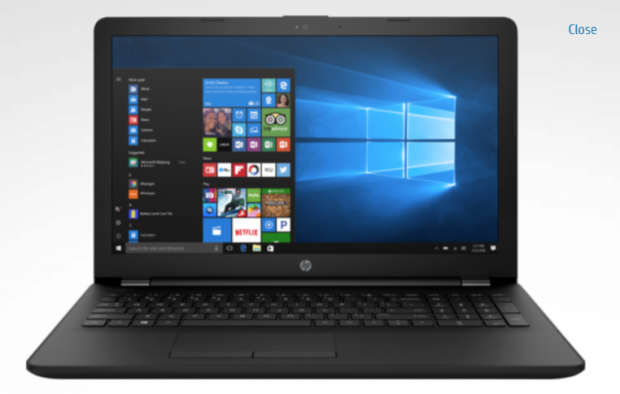 HP Notebook 15 ($299.99): Chiming in at $299.99, this notebook offers low-cost entry into the mobile PC world. Featuring a 5th generation Core i3 mobile processor, 4GB of RAM, and a 128GB SSD, the Notebook 15 is quick and nimble. The Notebook 15 is a basic notebook to get things done on the go, and it offers about 8 hours of battery life. Everything from typing up a document, watching Netflix, or browsing the web can be accomplished quickly and easily with this extremely affordable notebook. Buy Here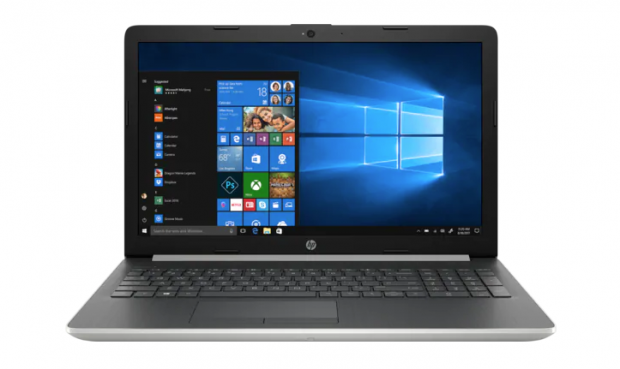 HP Laptop-15z Touch Optional ($329.99): The Laptop 15z Touch Optional is a well-equipped AMD based notebook featuring an AMD processor with Radeon graphics. While you can customize the notebook to utilize AMD's latest Ryzen series of processors with Vega graphics, the base model comes with an AMD A9-9425 APU with Radeon R5 graphics. The 15.6" HD SVA BrightView WLED display can be upgraded to a 1080P (FHD) display or a touchscreen display. The notebook comes with a 1TB HDD, but it can be customized or upgraded down the road to support an M.2 SSD as well. Battery life chimes in at 10.15 hours, which will allow you to use it all day without lugging around your charger. Buy Here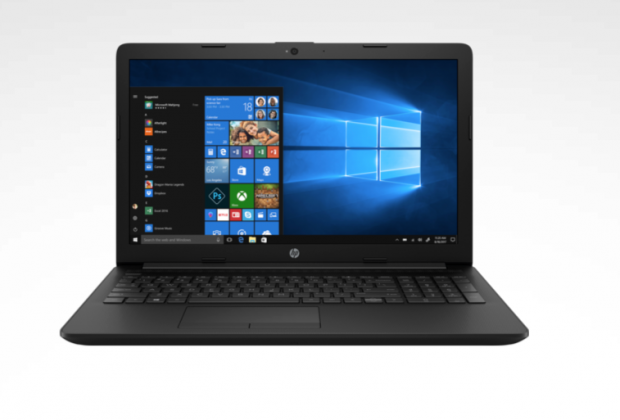 HP Laptop-15t Touch ($549.99):The 15t is the best value buy in town, especially because it sports an Intel i7 processor and Intel Optane accelerated storage. The 15t Touch is perfect for anyone looking for a versatile yet affordable notebook. Intel's Optane is cutting edge memory that can greatly accelerate the performance of your large hard drive to offer the performance of a solid state drive and the capacity of a hard drive. With up to 13.15 hours of battery life and HP's fast charge technology, the 15t touch can go all day without needing to be recharged. Sporting a 15.6" diagonal HD WLED-backlit touchscreen display, the notebook is truly one of the best value buys you will see this Holiday Season. Buy Here
Printers and Displays Buyer's Guide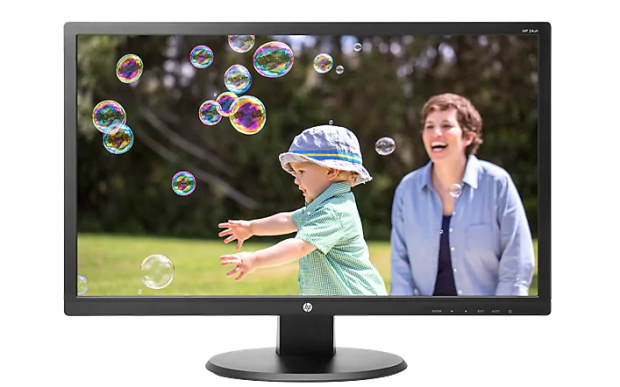 HP 24UH 24-Inch LED Backlit Monitor ($119.99): Looking for a decent monitor or another monitor for your display setup? HP has a deal in store for you with the reasonably priced 24UH. The FHD (1080P) display has a response time of 5ms on/off, a 10M:1 dynamic contrast ratio, brightness of 250 cd/m2, and a pixel pitch of 0.276mm. The display can handle VGA, DVI-D (HDCP), and HDMI (HDCP) and meets strict power efficiency standards set by the EPA/DOE. You can even consider buying a few of these monitors to create a multi-monitor display where you can watch Netflix on one panel, type of a report on another, and surf the web on a third. Buy Here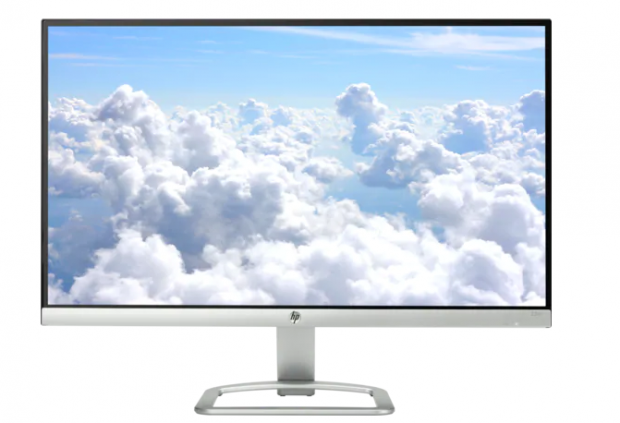 HP 23ER 23-Inch Display ($119.99): Featuring sleek and slim aesthetics, this 23-inch monitor features an almost bezel-less display. The 23ER is HP's thinnest LCD display utilizing high-strength, lightweight metal. The monitor offers true-to-life color with its Technicolor Color Certification ensuring accurate colors. With its edge to edge display, the 23ER is perfect for multi-monitor setups where bezels can be an annoyance. The 1080P display has a 10M:1 dynamic contrast ratio, 6ms grey to grey response time, 250 cd/m2 brightness, and 0.265mm pixel pitch. The monitor accepts VGA and HDMI (HDCP), and comes with an HDMI connector. Buy Here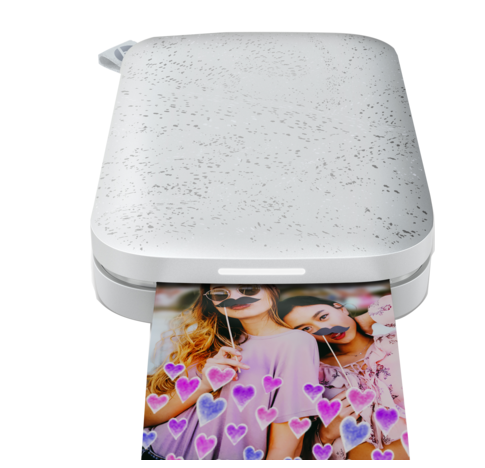 HP Sprocket 2nd Edition Photo Printer ($129.99): In this day and age where we snap photos with cell phones, our pictures sit in our gallery and are rarely looked at again. Bring back the aesthetic feel this holiday season and create your own physical photo albums that are sure to invoke the feeling of nostalgia for years to come. Perfect for that certain someone who is always snapping photos, the Sprocket 2nd edition offers the ability to print directly from your smartphone or tablet. The Sprocket is a portable photo printer that can produce great 2x3" photos or stickers using ZINK technology. Print resolution is 313x400 DPI and it features an automatic paper sensor. Buy Here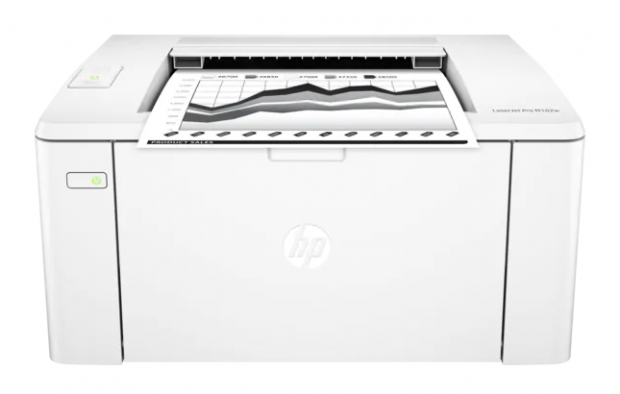 HP LaserJet Pro M102W Printer ($99.99): Years ago no one would have thought that the average consumer could afford to buy a laser printer, but that's where we are today. The HP LaserJet is perfect for those looking for an effective laser printer for their home office or small business. The printer can print up to 23 pages per minute, and offers WIFI connectivity so you can print from anywhere using Google Cloud Print 2.0.
The print resolution is 600x600 (black) and the monthly duty cycle is 10K pages. The input paper tray can hold 150 sheets, while the output tray can handle 100 sheets of paper. WIFI isn't the only way to connect to the printer, it also comes with a USB 2.0 port, and surprisingly, a USB 2.0 cable is included in the box. Buy Here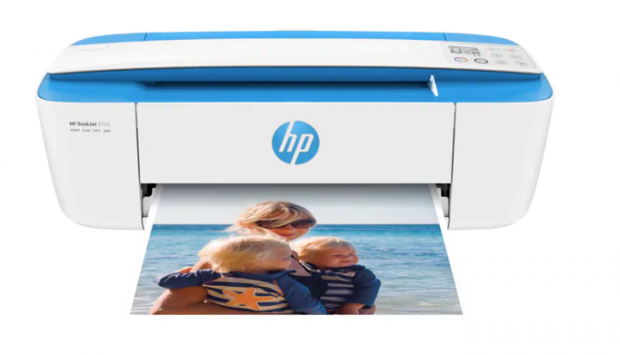 HP DeskJet 3755 All-in-One Printer ($49.99): At the incredibly low price of $49.99 the DeskJet is perfect for those who need a simple to use printer, copier, or scanner. Perfect for those college bound freshmen, gifting one of these will save them hundreds of trips to the library to print out reports at the last minute. While the printer has USB connectivity, it's also capable of wireless printing over WIFI. Utilizing HP Thermal InkJet technology the printer is capable of accepting HP's XL cartridges capable of ~300 pages. Color print resolution is 4800x1200 DPI and the printer has a 1000 page duty cycle. Scan resolution is 1200 dpi hardware and 600 dpi optical, and maximum scan size is 8.5x14". Buy Here