Introduction to Overclocking and Flow Chart
Overclocking Raven Ridge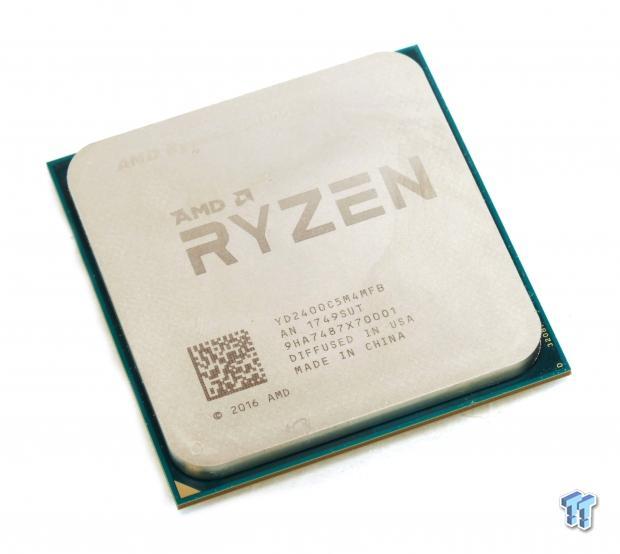 AMD's Raven Ridge CPUs have been out for a few weeks, and today we will teach those of you who just jumped on the APU train how to overclock the new CPUs. We found some interesting things on this journey, and we had help from AMD as well. Due to the early nature of the platform, AMD recommended we overclock through Ryzen Master instead of the UEFI so that that motherboard vendors can get things in order.
For instance, we weren't able to overclock the integrated Vega Graphics through the UEFI; our settings wouldn't stick once we booted into Windows. We contacted the vendor, and that vendor told us we need to set graphics frequency and graphics voltage, and that fixed that issue. Issues like that are common with updates to an already existing platform for a new architecture, and they are quickly remedied with future vendor UEFI updates, so, for now, we recommend using Ryzen Master if the UEFI overclocking isn't working. We will cover both types of overclocking in this guide.
Flow Chart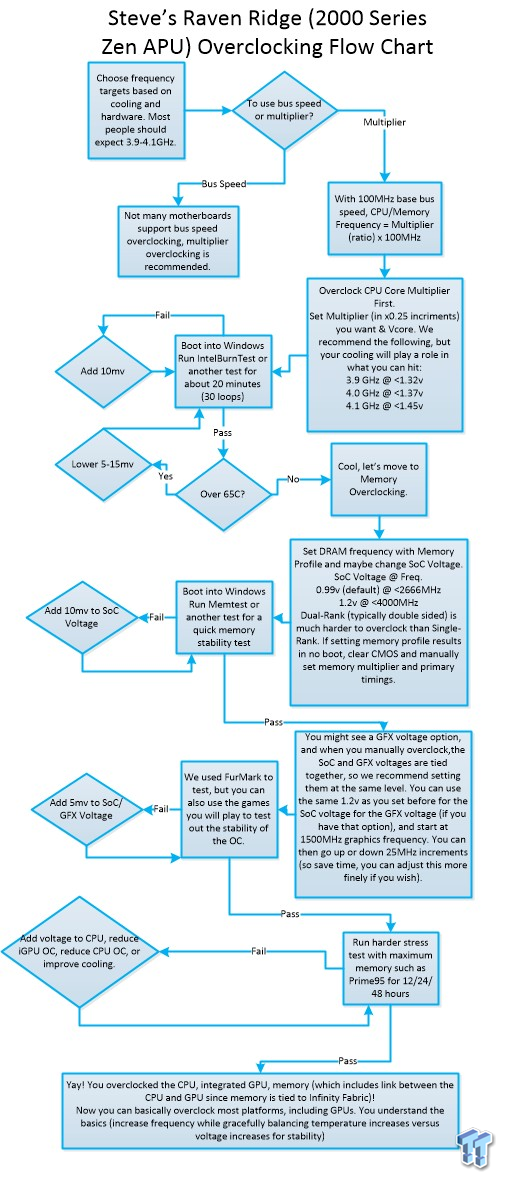 The flow chart above has been tweaked a bit if you compare it to the OC flow chart we recommended for Ryzen 3, 5, and 7 CPUs. For starters, the new APUs don't have a temperature offset, so we lowered temperatures. We added a Vega Graphics section, but from now on we will refer to discrete GPU as dGPU and integrated GPU as iGPU. The new Raven Ridge APUs seem to be able to hit 4GHz and even perhaps a bit higher with ease.
However, the new APU's heat spread and die are not soldered, so temperatures go higher. They aren't that much higher, and so our voltage recommendations have not changed for CPU overclocking. Memory overclock was a bit easier on these new APUs, our samples were able to hit 1500MHz iGPU clock with ease with a 1.2v SoC/iGPU voltage. We recommend a nice memory overclock, as the Infinity Fabric allows the CPU and GPU to communicate.
Disclaimer and Before You Begin Overclocking
Disclaimer Overclocking your CPU technically can damage your CPU. TweakTown and the writer of this guide take zero responsibility if you damage or kill your CPU. There is also a chance that AMD will not replace a CPU damaged by overclocking. AMD states that "The limited warranty does not cover damages due to external causes, including improper use, problems with electrical power, accident, neglect, alteration, repair, improper installation, or improper testing".
Have you Overclocked Before?
If you have overclocked before and understand hardware selection and the basics of overclocking, you should skip to the next page. The first part of this guide is for those who want to know what to do before overclocking.
Where do I start?
Raven Ridge Overclocking Guide Systems
CPU: All Raven Ridge SKUs can overclock.
Motherboard: You will need to use an X370 or B350 motherboard to overclock your CPU, and you will need iGPU outputs on the rear IO if you will be using the iGPU. Look for the "AMD Ryzen Desktop 2000 Ready" sticker or logo on the motherboard box. Otherwise, you will need to flash the motherboard to a more recent BIOS with a loaner CPU AMD will mail to you on request. When looking for a motherboard to overclock with, the main limitation on the motherboard will be the VRM. Our reviews extensively cover motherboard VRM and we thermal test every motherboard, so look to our reviews. Please look out for SoC VRM if you want to OC your iGPU, as it's the VRM mainly responsible for feeding the iGPU portion, and we confirmed this through our thermal camera.
DRAM: AMD and motherboard vendors have greatly improved DDR4 compatibility and speed potential, but we still recommend buying a kit off your motherboard's Qualified Vendors List (QVL). AMD's AGESA 1.1.0.0 code supports Raven Ridge CPUs, and I was even able to take memory to 3466Mhz with minor adjustment, but the CPU and iGPU were not overclocked. Dual-rank modules are harder to find these days, but if you do come into possession of them don't expect overclocks similar to single rank kits. Single rank kits overclock much easier. Dual rank kits are typically double-sided modules.
Cooler: High-end air coolers or all-in-one watercoolers are recommended, especially since the stock cooler isn't that great and lack of a soldered IHS hurts thermal performance. The maximum frequency of your CPU will probably be 4.1GHz, and the way voltage scales on the platform means that increasing cooling to crazy levels probably won't get you up to 4.1GHz. That means that even mid-range air coolers are good enough for most Raven Ridge overclocking.
PSU: I would leave about 130-150W aside for a nice overclock on a Raven Ridge CPU.
You enter the BIOS/UEFI by hitting delete or F2 (on most boards) during boot up. For most boards you have basic and advanced modes, I always skip to the advanced mode and tend to navigate with the keyboard. To enter a setting you either type (or delete and then type), use +/- keys, or you click and scroll. Then you have to "Save & Exit" the BIOS/UEFI for the settings to apply.
CPU Multiplier and Voltages
CPU Multiplier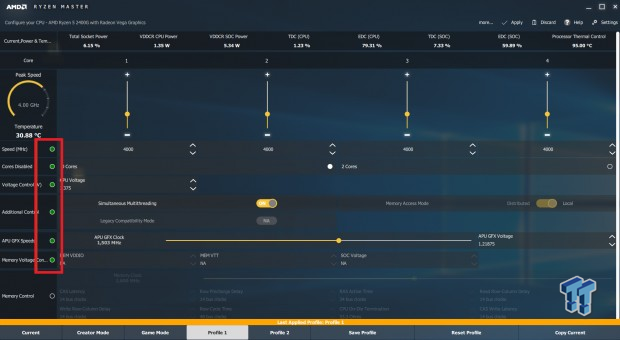 I suggest either using the UEFI for all overclocking or using AMD's Ryzen Master for all overclocking. However, if for some reason you don't want to do everything in the UEFI, you can just set DRAM and CPU multiplier and voltage in the UEFI and then only allow Ryzen Master to change the iGPU settings by unchecking the green box next to CPU and memory settings.


In Ryzen Master you can change all core frequency at the same time, and in the UEFI it is possible as well. You can also change the CPU multiplier in Windows with Ryzen Master.


VCore or rather CPU Voltage can be changed in both the UEFI and in Ryzen Master. We do recommend you try to stay under 1.4v and not go over 1.45v. The voltage can also be changed in Windows. You will ultimately be limited by temperatures rather than voltage level since the CPU uses paste instead of solder. The CPU core voltage might be called many things: VCore, CPU Voltage, or CPU Core Voltage depending on the UEFI.


The SoC Voltage in Ryzen Master is equal to VCore SoC, NB voltage, or SoC voltage depending on the UEFI. We recommend sticking around 1.2v. In some UEFI's you have both an iGPU voltage and a SoC voltage, and they don't correlate, but in other UEFIs if you change or set SoC voltage it will also change the iGPU voltage, as they sync when you manually set voltages. I would keep SoC voltage equal to iGPU voltage if there is one. The SoC voltage helps memory overclocking too.

Load Line Calibration helps keep the voltage from dropping under load, but with AMD this isn't as big as a concern as with Intel since their default LLC equation isn't like Intel's and you might not even have to set LLC. In many cases, the motherboard vendors optimize this voltage automatically, but if you want to manually tinker, you can easily do it.
Ryzen Master doesn't provide LLC control, but UEFIs typically give users control over both VCore and SoC LLCs, since they are separate VRMs on the motherboard. Some vendors name their SoC LLC as GFX, NB, or VAXG LLC as it's just a naming convention.
DRAM and iGPU Overclocking
Most motherboard vendors have decided to call AMD's advanced CPU features the same thing. So AMD's Cool'n'Quiet can be disabled if you want to disable the CPU's low-power c-states and you can disable C6 as well if you want. Most of the time overclocking the CPU core and setting Windows to high-performance power plan will run your CPU 100% frequency.


Memory overclocking can be done through Ryzen Master by setting memory speed (at half speed, so 1600Mhz is 3200Mhz) and setting timings. You can do the same thing in the UEFI, but you are better off enabling XMP, D.O.C.P, or A-XMP depending on the UEFI vendor. I would only set timings and frequency manually if you decide to go higher in speed or lower in latency than what is listed on your memory stick's sticker, or if the profiles don't work.


Memory voltage can also be set manually if you like or if you are having problems with a profile. Mem VDDIO is equivalent to DRAM voltage, so base should be 1.2v, and most people will set it to 1.35v when overclocking. Mem VTT should be set at half of Mem VDDIO, but most of the time you won't need to set this as it should automatically be half. Remember that SoC voltage helps with memory overclocking too.


You can change GFX (iGPU) clock through Ryzen Master, and you will find GFX Voltage right beside it. I would set the voltage to 1.2v and set your SoC voltage to 1.2v as well; you should sync them when possible. I would start at 1450-1500MHz overclock and move up and down from there.
It isn't too hard to overclock the iGPU; it's about as hard as overclocking a dGPU but with more straight forward settings. On some motherboards, you must set GPU frequency in the UEFI before voltage shows up, and on others, you must set GPU voltage to get frequency overclocks to stick.
Other Considerations and Stability Testing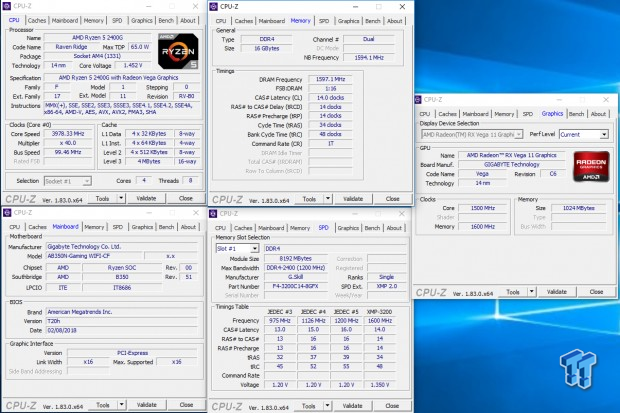 The overclock above was quite easy to achieve and resulted in big gains in regards to overclocking. 4GHz on the CPU core, 1500Mhz on the GPU core, and 3200Mhz on memory is a good solid overclock that doesn't require too much in regards to voltages. However, each chip is different.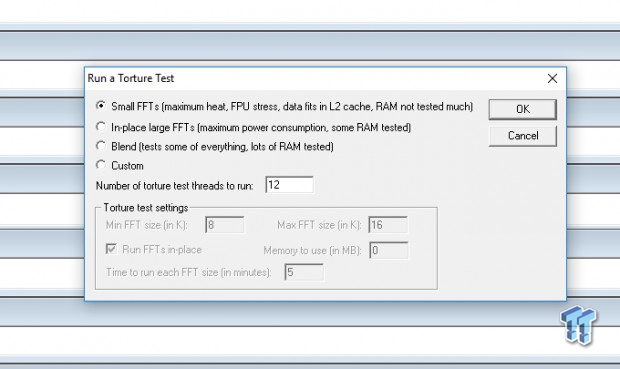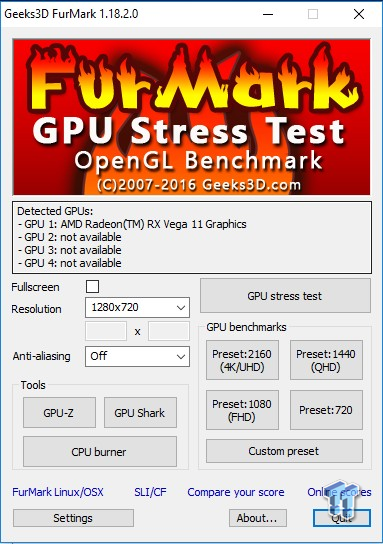 Prime 95 and FurMark are pretty much some of the most intense stability testing programs on the market. So much, that Furmark has a warning about damaging your GPU and people have seen their CPUs degrade from prolonged Prime95 testing. There are many other stability testing programs you can use that might not be as intense, or you can just try playing your favorite games and see if you encounter any issues.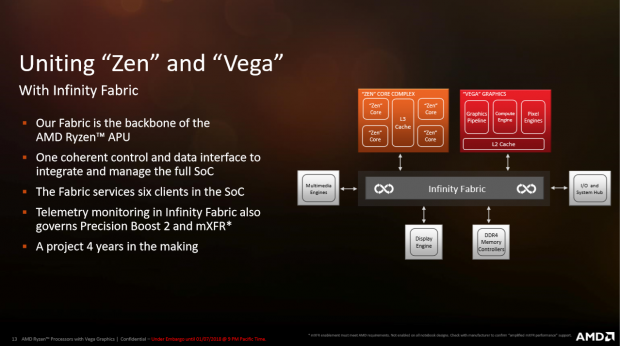 On this platform, I wanted to mention that you should definitely overclock the memory if you feel comfortable doing so. The Infinity Fabric speed runs at the same speed as your system memory, which is how CCXs communicate (not a concern here b/c of only one CCX), but it's also how the iGPU and CPU communicate. The Zen core and Vega graphics benefit in regards to communication when you OC the memory.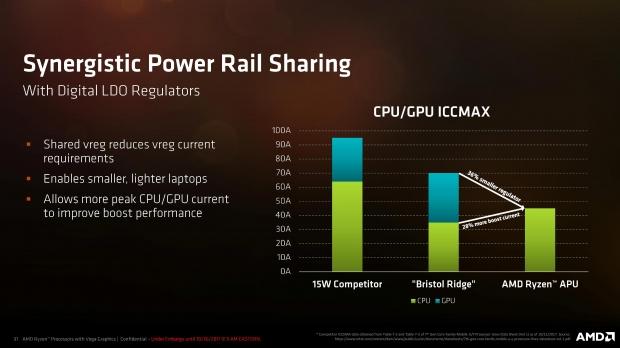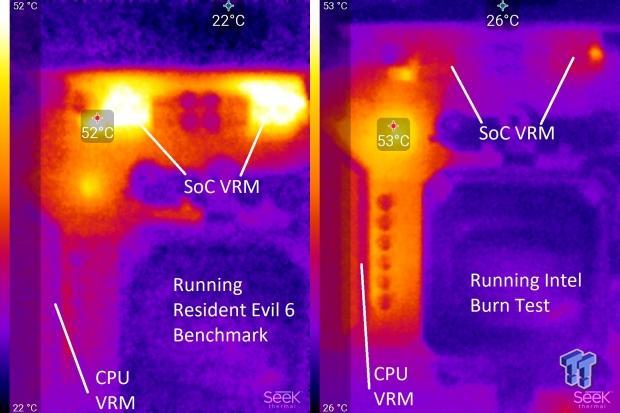 We know that AMD's mobile APUs use Synergistic Power Rail sharing, where the CPU and iGPU share a voltage regulator. However, when we test under a thermal camera, we find that the SoC VRMs light up during gaming but stay pretty much silent during CPU-only testing. We will leave you with a thought; if you want to overclock your iGPU and CPU with ease, make sure that your motherboard has a solid SoC VRM as well as a solid CPU VRM.