Gears of War 4 PC Port Report
We take a look at Gears of War 4 in Windows 10 and evaluate how well optimized or not it is for the PC.
Published Oct 16, 2016 10:19 AM CDT
|
Updated Tue, Nov 3 2020 6:58 PM CST
3 minutes & 12 seconds read time
Introduction, Test Setup, & System Requirements
Microsoft has been on a tear in recent times, releasing big and small name games on PC one after the other, with many more planned. Since new management came into the fold, the company shifted its stance on shying away from PC and focusing on Xbox, and ever since, PC gamers have been enjoying the benefits. While it hasn't been all smooth sailing (performance issues, framerate caps, and so on in the early days of some titles), it's gotten better as time has gone on and as patches have been released, and will continue to.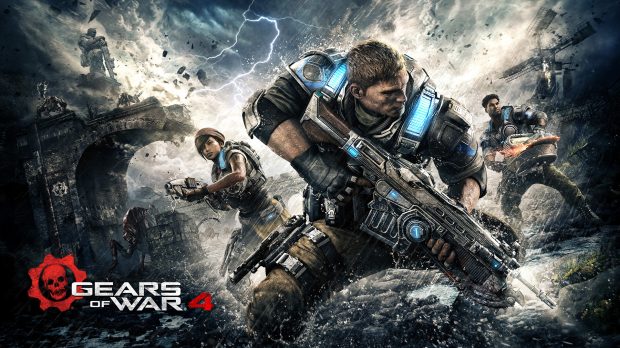 The latest game apart of this trend is Gears of War 4, the new installment in the acclaimed third person shooter series, and a fine one at that. The strong gameplay is backed up by the ever-impressive Unreal Engine 4, and the efficiency of DirectX 12. If you're curious how the title shapes up regarding PC features, optimization, and performance, read on.
Test Setup and System Requirements
Test Setup
OS: Windows 10 64-bit

Processor: Intel Core i5 3570K 3.4GHz (Stock)

Memory: Corsair XMS3 8GB DDR3-1600 (Stock)

Storage: Crucial BX200 2.5'' 480GB 6GB/s SSD

Video Card: Sapphire Tri-X R9 290X 4GB (Stock)

Driver: Radeon Software Version 16.10.1

Resolution: 1920x1080

Input: Logitech G400 mouse (800 DPI) and Hermes RGB mechanical keyboard
System Requirements
Minimum:
OS: Windows 10

Processor: Intel i5 3470 | AMD FX-6300

Memory: 8 GB RAM

Graphics: GeForce 750 Ti | Radeon R7 260X

Storage: 80GB available space
Recommended:
OS: Windows 10

Processor: Intel i5 4690 | AMD FX-8350

Memory: 8 GB RAM

Graphics: GeForce 970 or GeForce 1060 | Radeon R9 290X or Radeon RX 480

Storage: 80GB available space
Graphics, Controls, & Performance, and Final Thoughts
Graphics, Controls, & Performance Impressions
Gears of War 4 boasts impressive visuals, making a great case for why PC gaming is so celebrated. From smooth, rich textures to superb, in-depth lighting and shadows, strong use of Ambient Occlusion and many other effects, incredibly detailed particle effects seen in explosions and gore, and plenty else, it's among the best the platform has to offer.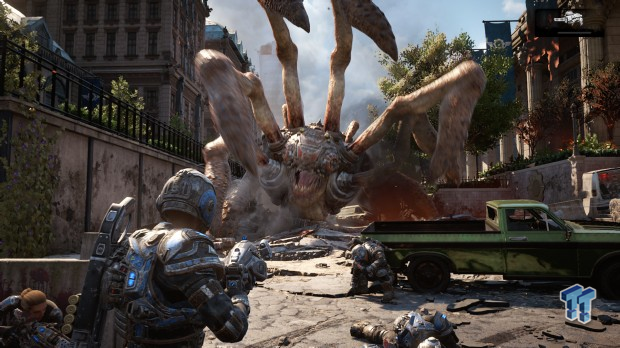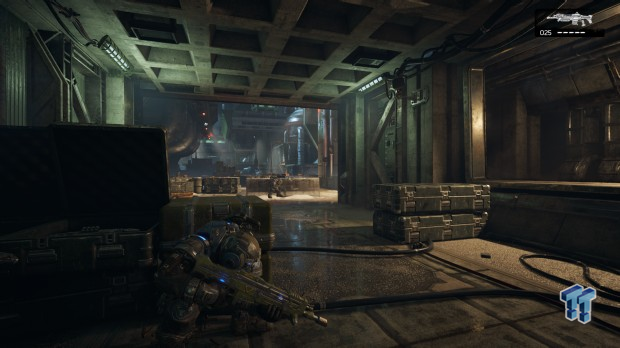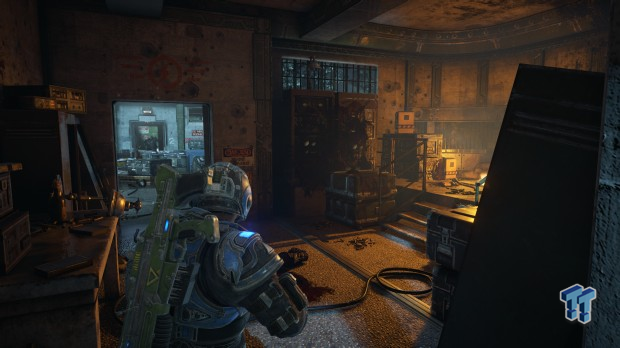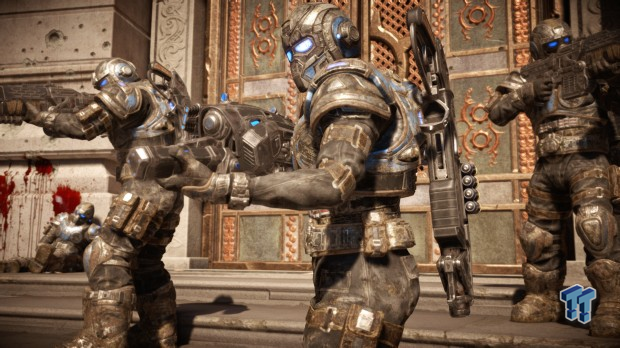 It's not all roses (fire looks like it was ripped out of something around 2001, light shafts are too aggressive, and the rare low-resolution texture can prove distracting), but on the whole, it's a thoroughly enjoyable visual feast.
Graphics options-wise, you get a ridiculous amount: 41 in total. From standards like Field of View (60-100), Motion Blur, Bloom Quality, Depth of Field, Ambient Occlusion Quality, and plenty more, you also get sub-options like Character Texture Detail, World Texture Detail, Character Level of Detail, Motion Blur Intensity, Ambient Occlusion Intensity, and so on.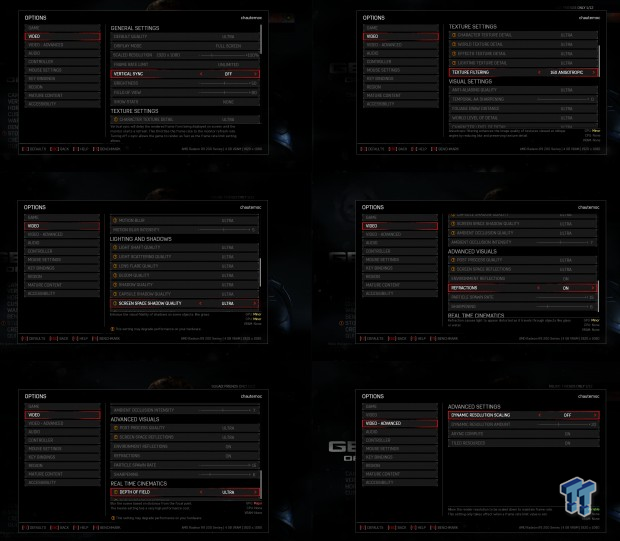 And while more types of AA beyond TAA and a true Fullscreen mode would be nice (just Fullscreen Borderless is offered, despite what the options menu says), it's hard to complain when you're 41 options deep.
In terms of visual scaling, Gears offers very appreciable differences at higher settings, while not being so critical that you can't live without them if you need to go lower for extra frames. In other words, it's ideal.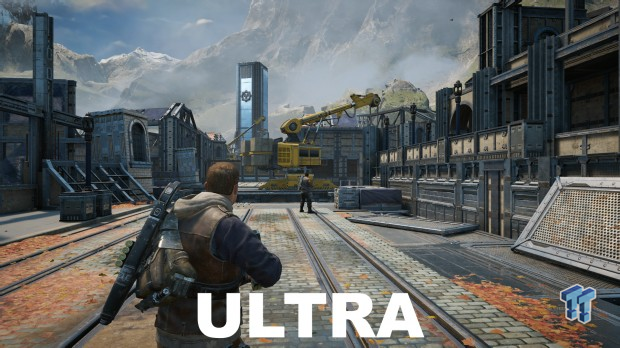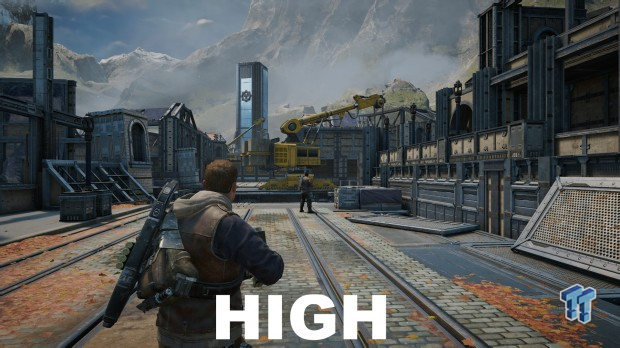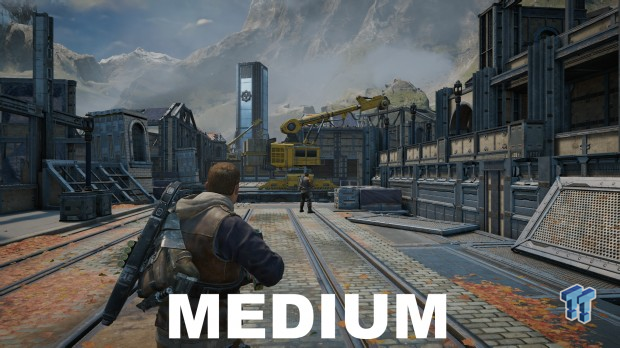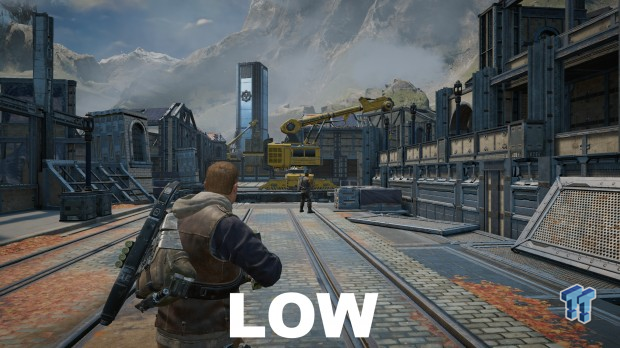 Controls-wise, camera movement and tracking enemies while aiming down sights is butter smooth after setting sensitivity to 1 (even lower values would be nice for those that prefer it), with no hint of mouse acceleration or smoothing; key bindings can be changed freely, even to alternate mouse buttons. Meanwhile, the interface is appropriately minimalistic and does not get in the way of the controls at all, although the game does suffer from the console-centric two weapon-limit problem.
Gears of War 4 is thoroughly optimized, and it shows in the benchmarks below. Even Ultra settings net around 80 average FPS with consistent frametimes (which dictate stuttering or the lack thereof) with higher and still consistent results on the other presets (excepting Low's disparate frametimes, although you wouldn't know it from actual play), based on the in-game benchmark.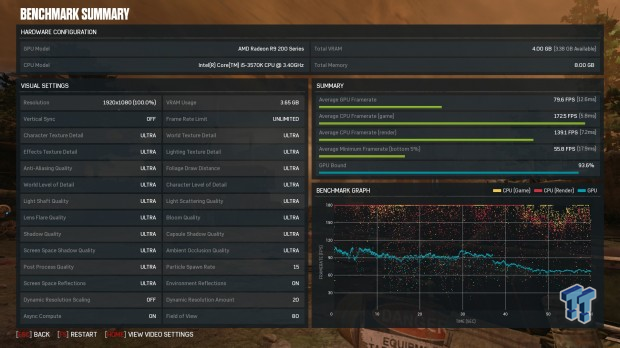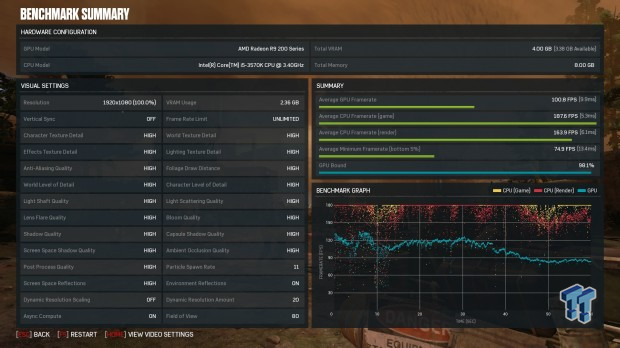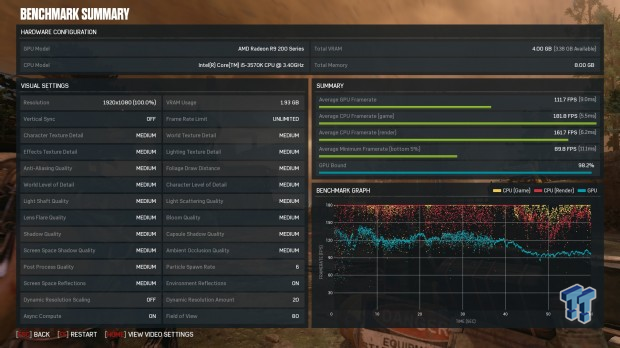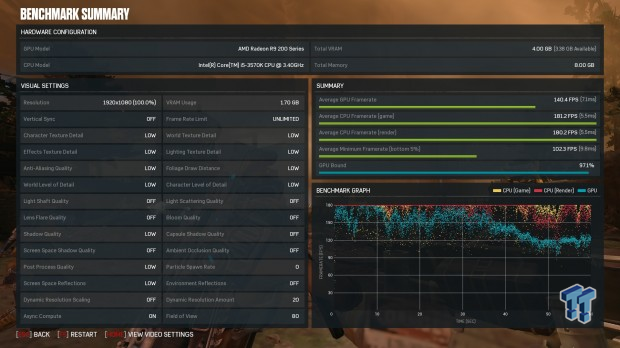 During actual play, Ultra framerates range from 60-120 FPS, although usually stick between 80-100, with occasional stuttering. It's still very playable if you value top-end visuals over butter smooth performance, but if you prefer the other way around, High offers maybe the smoothest performance I've ever experienced in a game, with framerates ranging from 90-140 FPS, although more often 90-120, and zero stuttering.
It's to the point that I wanted to keep playing the game just to enjoy the excellent performance. Keep in mind, Ultra was slightly above the recommended for my hardware, so if you have the goods, you should get great results with it.
Final Thoughts
Although not a perfect PC version, The Coalition's work on Gears of War 4 is damn close. Featuring slick controls, great scaling, superb performance, tons of graphics options, and a handy in-game benchmark, it ticks just about every box.
To put it another way: it's great to have Microsoft back in the PC gaming space.
PRICING: You can find products similar to this one for sale below.

United States: Find other tech and computer products like this over at Amazon.com

United Kingdom: Find other tech and computer products like this over at Amazon.co.uk

Australia: Find other tech and computer products like this over at Amazon.com.au

Canada: Find other tech and computer products like this over at Amazon.ca

Deutschland: Finde andere Technik- und Computerprodukte wie dieses auf Amazon.de