Introduction

Like many of you, I've already started my 2012 X-MAS shopping. This year I was delegated three people to shop for. My wife is shopping for everyone else, but I'm taking care of the kids. The two oldest were very easy to shop for thanks to Toys-R-Us' Video Game sale; buy one at full price and get the second one half off. I have to admit that I don't really like retail shopping and this year is no exception. After spending 45 minutes trying to get the 10 games I needed from behind glass, I had to wait another hour in line to pay for them. When I finally got there someone had stolen my Madden 2012!
Black Friday has come and gone, but there are several deals still available. In some categories it's possible to get an even better deal than what was offered by brick and mortar stores. Shopping online is nothing new and the tools for getting the best possible price make online shopping easier than ever.
Last year we told you about Google's shopping network that lets you search for the best prices in nearly every category. Pricewatch and TweakTown's Shopping network built in association with PriceGrabber are also very good places to locate and purchase X-MAS presents.
Vintage items are always a nice gift for those who are difficult to shop for. Who wouldn't want an authentic 1980's Transformer T-shirt or Star Wars poster from 1977? For these items EBay is your best bet. Just like the commercial says, Find it On EBay!
With the Internet you can find just about anything, but you still need to know what you are looking for. Today we're going to give you some really cool high tech items that any geek would love. These products have been selected by our uber geek staff who live, eat and breathe these products every day.
The Hottest Product on the Market Today - Solid State Drives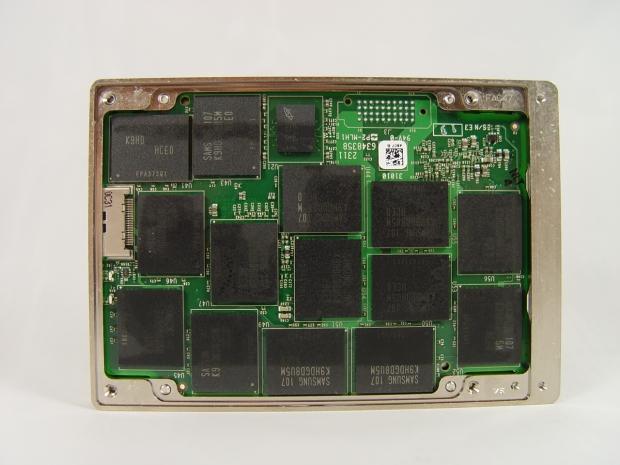 Easily the hottest product on the market this year comes from storage products. For years this area was bland unless you needed larger capacity, but that has changed. Solid state drives give all computers a new lease of life by increasing the user experience. SSDs don't use moving parts, so the lag between your command and the computers execution is reduced. SSDs are so fast that we have to measure the performance in microseconds.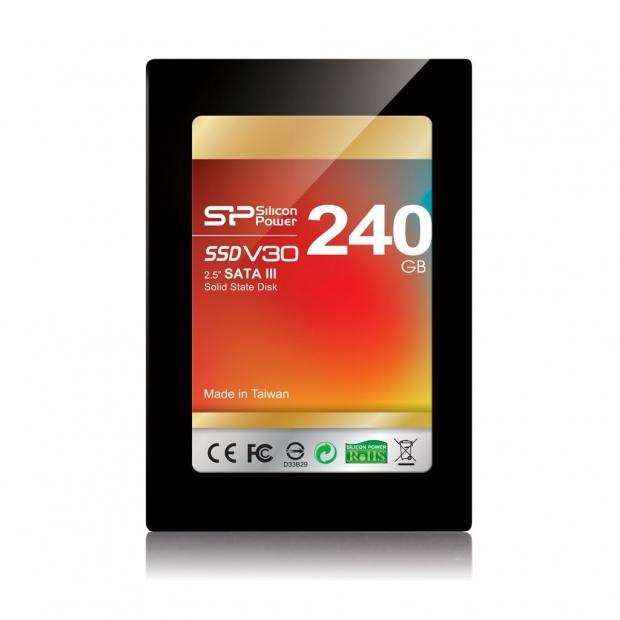 There is a good chance that by the time you read this Amazon will have sold out of this product. The deal is right out of a dream, you really couldn't ask for much more. Amazon has the Silicon Power V30 240GB SSD listed at 287.96. This drive which features a SandForce SF-2281 controller paired with synchronous flash normally sells for around 450 Dollars. This is the best price I've seen on a current generation SSD of this capacity.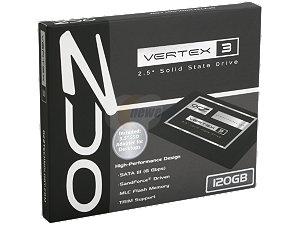 If you are not lucky enough to get in on Amazon's amazing deal, then we have a couple of other choices for you. Newegg lists the 120GB Vertex 3 at 169.99 after a 20 Dollar mail in rebate. The Vertex 3 is the drive in which all others are measured and is a solid choice for anyone with a computer in your life.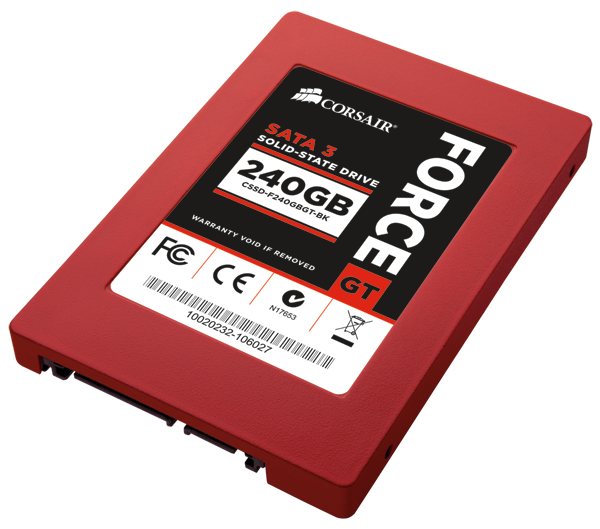 If the person on your shopping list has been more nice than naughty, then a Corsair Force GT 240GB drive might be the ticket! Newegg lists this model at 409.99 and you don't have to deal with a mail-in rebate either. The Force GT uses a redesigned circuit board that improves on the SandForce reference design.
Slates, Tablet and Portable Touch Devices
Whether you really need one or not, everyone wants a tablet. Blame Angry Birds, the touch screen game that we all fell in love with on our phone. The rumors are true; it is even more addictive on a tablet. Tablets also allow you to manage your email, read and create documents and have great battery life for things like watching movies on the road (hopefully not while driving).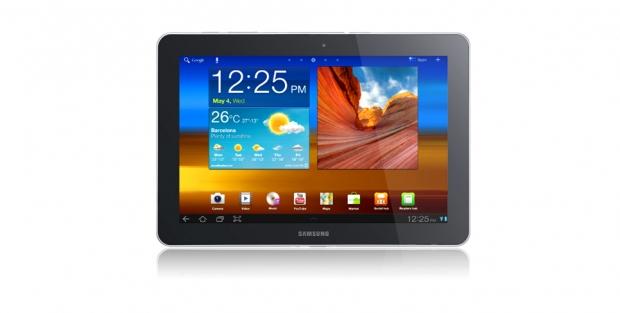 Nicole, our resident tablet guru still really likes the Samsung Galaxy Tab 10.1 and calls it, "The best 10 inch competitor to the iPad." The Galaxy Tab is available in several configurations, 16GB and 32GB, with and without 3G capabilities onboard.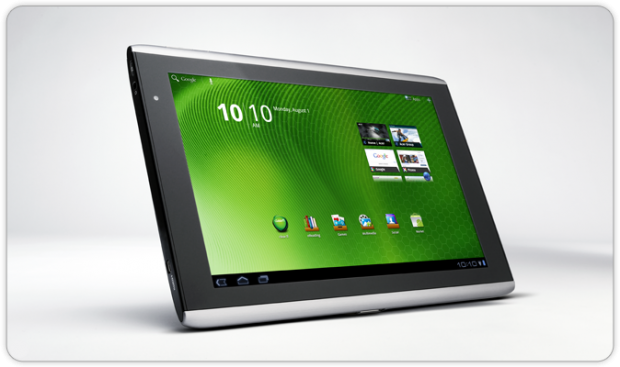 Nicole's bang for the buck choice is the Acer Iconia A500. The A500 is another 10-inch class tablet, but sells for around 350 Dollars online with 16GB of memory. A larger 32GB model is also available.
Computer Cases are Cooler than Ever
Chad chimed in with some really good suggestions from the two categories he covers here at TweakTown. You wouldn't normally think a computer case or CPU cooler would make a great gift, but after I looked at the selections I quickly came to the conclusion that any of these products would be a welcome site under my tree.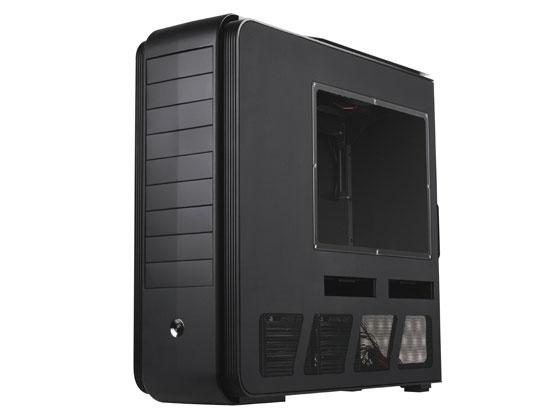 The Silverstone Temijin TJ11 is a case of grand scale, but it has a price tag to match. Expect to spend over 500 Dollars for this award winning case. I'm sure your loved one will return the favor or at least be very grateful going into 2012.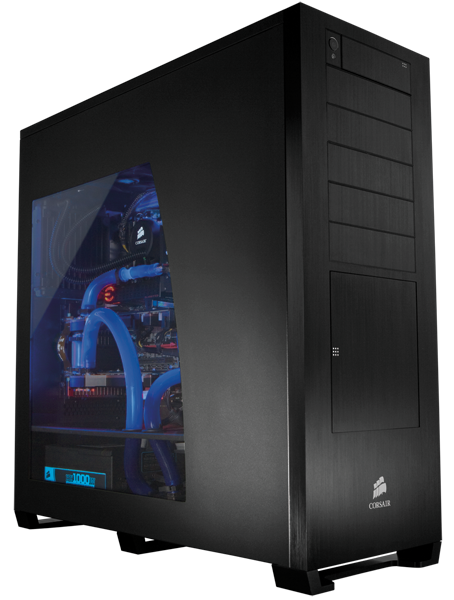 For half the price of the TJ11 and with nearly all of the same features, my choice is the Corsair Obsidian 800D. When talking to Chad about the 800D as a possible choice for this article, Chad stated, "It's nearly three years old."
A few weeks ago Corsair sent an 800D over for me to build a test system in and I have to say that I don't care how old the design is. The case is just awesome and at the new 259.99 price point this case is one of the best there ever will be.
If your loved geek has been talking about Intel's new X79 platform, then you are in for a sticker shock. It's best to let them choose the motherboard and processor, a combination that can reach as high as 1,600 Dollars. They will need a new CPU cooler, though, and this is where you can be a superstar.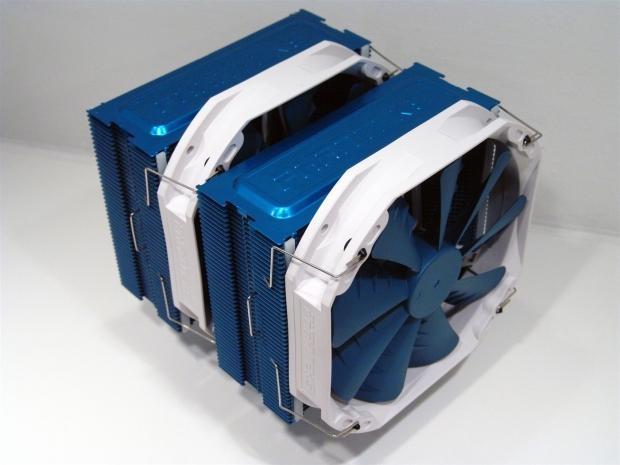 Choosing a premium CPU cooler is very easy these days with the new Phanteks PH-TC14PE on the market. The PH-TC14PE is backwards compatible with nearly all modern computer systems, so your loved one will be able to use this premium cooler today and migrate it to their new computer later.
Computer Memory, Video Cards and Other Essentials
This year PC gaming is once again in vogue. Games like Battlefield 3 are available on all of the major platforms, but the best gaming experience can only be found on a PC. There is a high cost of entry, though, your PC has to be able to display all of the stunning details that can't be found on the console versions.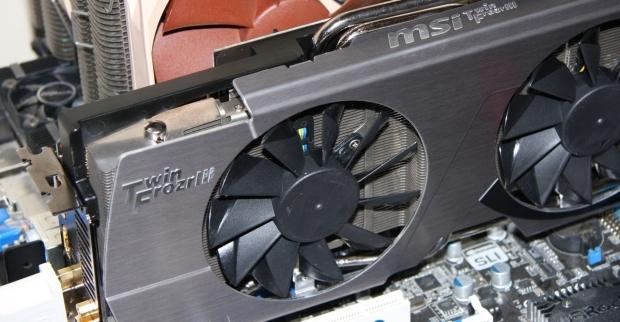 The biggest limiting factor for these next generation games is the video card. You need brute force to display the high polygon count worlds being built with DirectX 11. Benchmarks have shown NVIDIA based video cards perform better in Battlefield 3, but even the very fast GTX 580 isn't capable of displaying the game to the highest levels of detail known as Ultra Mode.
That means when it comes to video cards, the more you spend on features like larger memory buffers and core clock speed will result in higher frame rates and graphic detail. Expect to spend around 500 Dollars on a GTX 580 with a 1536 MB frame buffer and close to 600 Dollars on a card with 3072 MBs.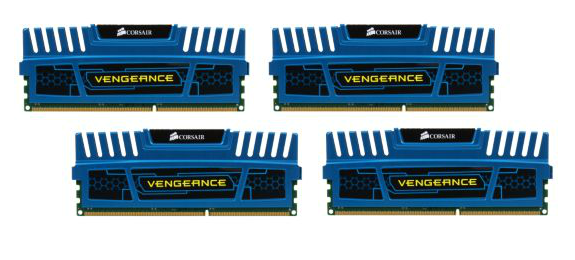 I think most gamers would fall over backwards if they unwrapped a new GTX 580 Christmas morning, but the cost is a bit prohibitive. Don't worry, though, there are other options that will bring great joy. At this time memory is at its lowest price ever per capacity. There are many options available, but you can't go wrong with a DDR3-1600 MHz in a quad stick kit. A kit with four sticks covers most platforms from both AMD and Intel. A 16GB kit from Corsair can be picked up for as low as 85 Dollars . This is remarkable value from a memory manufacturer with years of proven experience.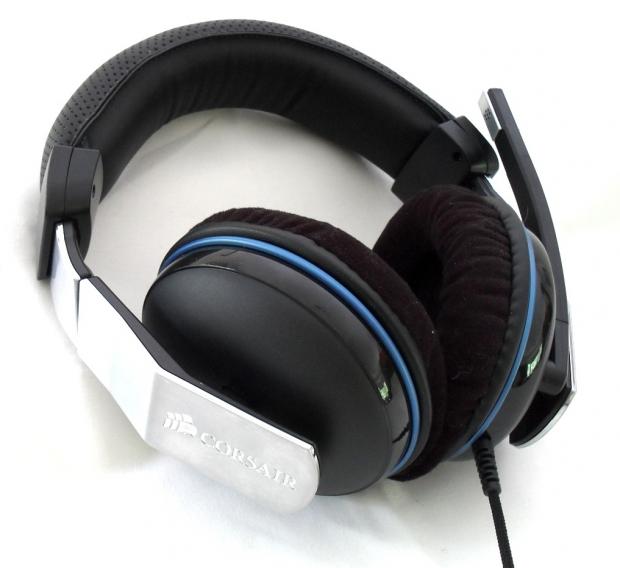 Corsair also just launched their new gaming peripherals line that includes gaming headphones, keyboards and mice. I went to the launch event a couple of months ago and think the headphones and keyboards are amazing products. James just finished his article on the Vengeance 1500 Gaming Headset and called it "...one of the better headsets out there for a very good price..." - I have to agree! Look to spend just under 95 Dollars at Newegg.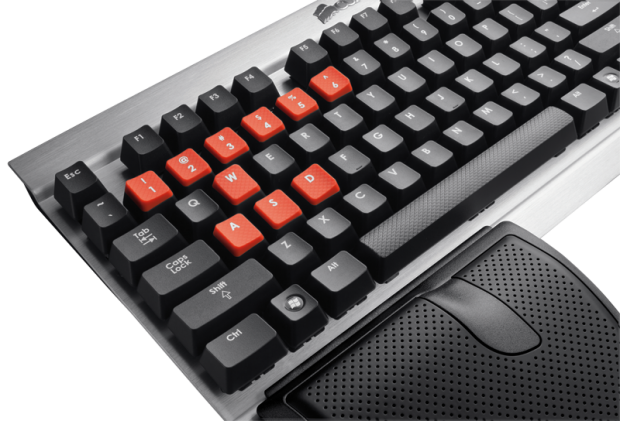 Corsair also has two very good keyboards this year. The Vengeance K90 is built for MMO gaming and includes an extra bank of macro keys. The Vengeance K60 is built for FPS gaming and includes a set of special keys designed for comfort. Both use premium mechanical key switches that are considered the best in the industry. If your gamer tends to eat at the keyboard while playing, then these are your best bet. The keys are not enclosed in a base, so crumbs just fall right out.
DLNA - Connecting You to Your Media and Wrapping things up
DLNA - Connecting You to Your Media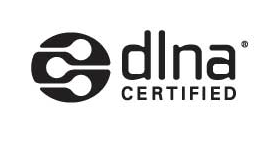 DLNA is more than just a product or collection of products. It started out as an idea based on freedom and communication, but evolved into so much more. When you hear about Connected or Smart Devices, chances are they include DLNA as well.
You might be wondering what DLNA is. Digital Living Network Alliance in long form, but that isn't really descriptive. DLNA is a certification that as of January 2011 includes more than 9,000 products. There are many uses for DLNA, but my favorite is sharing content from a central location to every computer, TV and A/V receiver in the house. DLNA covers more than just movies, though; music and photos are also covered under the umbrella.
You need a couple of different devices to make DLNA work, but the chances are you already own a few. The first is the playback device like your computer, many newer cell phones and all specifically designed playback devices like the A.C. Ryan Play!ON HD2.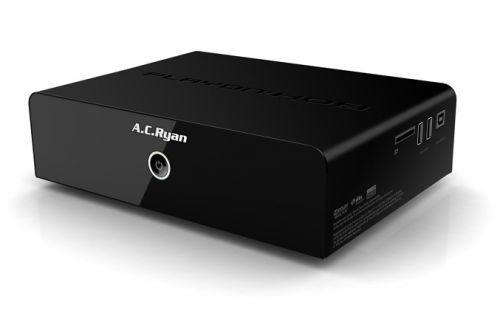 My main player is the A.C.Ryan PlayON HD2 and it can play just about everything including Blu-ray ISO files from a digital storage device. When we get a new DVD or Blu-ray disc it is first ripped to our NAS server so it can be played back from digital media anywhere in the home and not just from a fragile plastic dis . The PlayON HD2 costs just under 200 Dollars when purchased with a 1TB HDD. If you already have a storage device like a NAS server, the PlayON HD Mini 2 offers the same functions, but doesn't include its own storage and must play back from another device.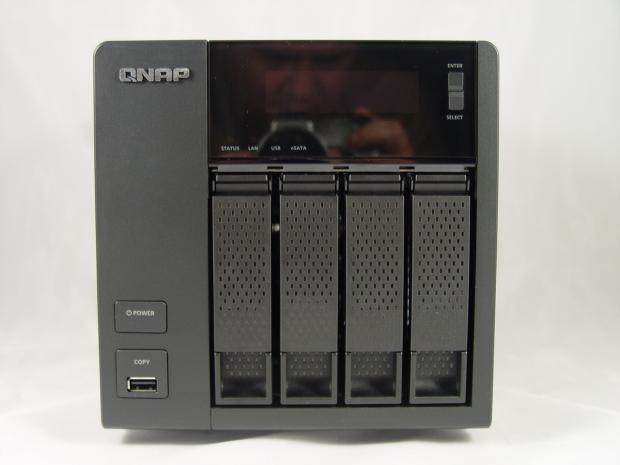 The other half of the DLNA puzzle is a device that holds your data. An older computer will work, but so will a new computer. The problem with using a full computer is that they are not designed to be dedicated storage devices so they are not optimized for low power, easy setup and too complicated for many users to setup. NAS servers on the other hand have taken DLNA to a new level. Most ship with the settings already configured and make data distribution very easy.
QNAP's new TurboNAS TS-419P II is a very good NAS that impressed us in 2011. The TS-419P II sells for less than 500 Dollars and can be used to store all of your content. Several devices can store data, though, the trick is to make that data available and the QNAP software allows you to access your data from anywhere, even from the internet.
The Wrap Up
Today we've given you a handful of ideas to get started on your holiday shopping. With the shopping calendar ticking away, there are just a few days left to put your plan in motion. At this point it's important to optimize the time you have left. The options we offered today aren't exactly stocking stuffers, but are sure to put a smile on the faces of those on the receiving end. My wife tells me that's what it's all about when I grumble about the amount spent each year.