A Guide On What To Buy The Enthusiast In Your Life For Black Friday
NVIDIA has plenty going on for the enthusiast gamer in your life - new GPUs, ray tracing goodness, and the best games!

Published
10 minute read time
Introduction: 'Tis the season to RTX
'Tis the season to RTX
NVIDIA has had an absolutely huge last 12 or so months, with the launch of the Turing GPU architecture in 2018 and countless GeForce RTX and even new Turing-based GeForce GTX series graphics cards launched.
We've had a bunch of new games and updates to older games and surprises in between like Minecraft and Quake II with RTX technology upgrades, giving even more reasons to upgrade your GeForce graphics card. Now with Black Friday, Thanksgiving, Christmas, and the end of this decade looming -- it's time for some upgrades for the enthusiast in your life.
NVIDIA has a slew of GeForce RTX graphics cards to choose from for a new upgrade, starting with the GeForce RTX 2060, GeForce RTX 2070, GeForce RTX 2080, and flagship GeForce RTX 2080 Ti graphics cards. They're all based on Turing, all pack new GDDR6 memory, and all include ray tracing support.
There have been new Turing-based graphics cards released in 2019 in the new GeForce RTX 2060 SUPER, GeForce RTX 2070 SUPER, and GeForce RTX 2080 SUPER which are all upgrades on their non-SUPER ways. The GeForce RTX 2060 SUPER is the largest upgrade, something I'll go into deeper into this article.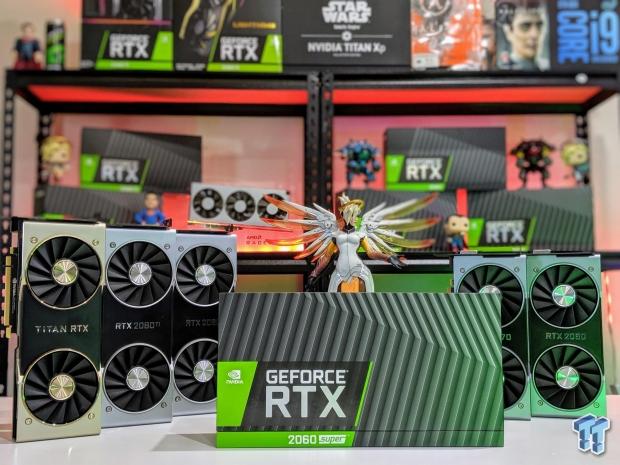 This year has been absolutely mammoth for games and especially RTX-capable games, with Remedy Entertainment launching what is now the best-looking game of 2019 (and maybe ever) with Control. Control is the absolute best use case of NVIDIA's real-time ray tracing effects with RTX enabled the game looks out of this world.
Call of Duty: Modern Warfare was a surprise announcement earlier this year, with the game featuring ray traced shadows and you can tell -- it looks awesome with them enabled. It's not as good of a show of RTX as Control, but still it is just shadows and the difference is instantly noticeable.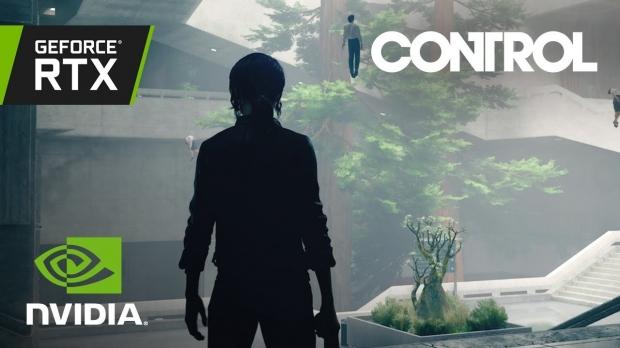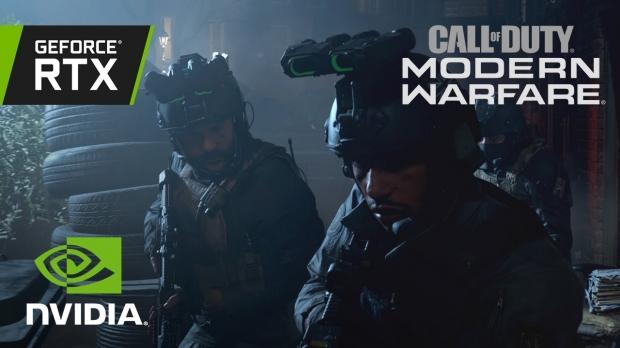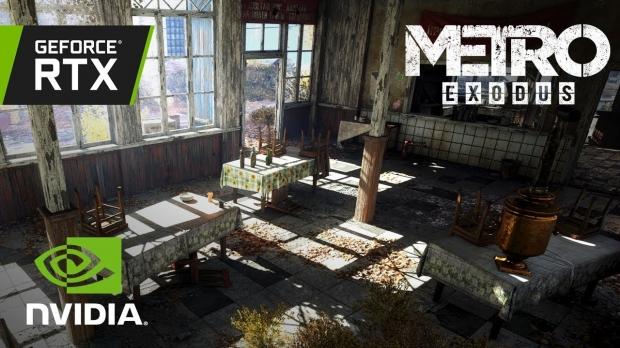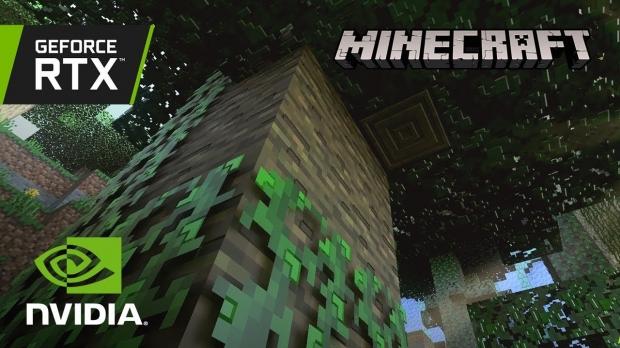 Insanely popular games like Minecraft have been teased with RTX upgrades, so too as Quake II -- an old 90s shooter favorite of mine.
If new desktop graphics cards and new RTX powered games aren't up your alley, then remember we have a slew of new and improved G-SYNC gaming monitors with G-SYNC Compatible now a thing you don't need to buy G-SYNC exclusive monitors to enjoy NVIDIA's variable refresh technology.
Then we have gaming desktops and laptops, with NVIDIA partnering with the usual custom notebook makers like Razer, ASUS, MSI and others for new GeForce RTX-powered gaming laptops. If you want your gaming on-the-go, then you can't go better than a GeForce RTX series gaming laptop.
Please Note: This is a sponsored article by NVIDIA, but all words are my own. I was given a few games to recommend, and to talk about GeForce RTX graphics cards, but that's it.
GeForce RTX Upgrade
NVIDIA has a massive family of Turing-based GeForce RTX series graphics cards that you can upgrade to, starting from the GeForce RTX 2060 and RTX 2060 SUPER through to the GeForce RTX 2080 SUPER and flagship GeForce RTX 2080 Ti.
It'll all come down to what resolution your monitor or TV is and the refresh rate, as well as the games you're playing -- but from the GeForce RTX 2060 through to the GeForce RTX 2080 Ti, you'll have no issues playing the latest games with ray tracing technology enabled through RTX.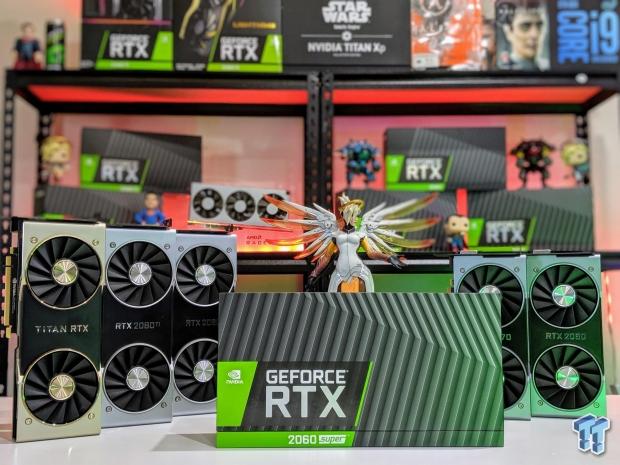 GeForce RTX 2060 -- I found the EVGA GeForce RTX 2060 SC GAMING for just $340 on Amazon, which is $60 cheaper than the GeForce RTX 2060 SUPER which I found the ZOTAC GAMING GeForce RTX 2060 SUPER MINI for $400.
Each of these cards will handle RTX effects in all ray tracing capable games, but if you want to run RTX-capable games at higher resolutiosn, detail levels or refresh rates, then you'll need to spend more money. This is where the RTX 2070, RTX 2080, and RTX 2070 SUPER come into play, but up from there we're into flagship RTX 2080 SUPER and RTX 2080 Ti levels.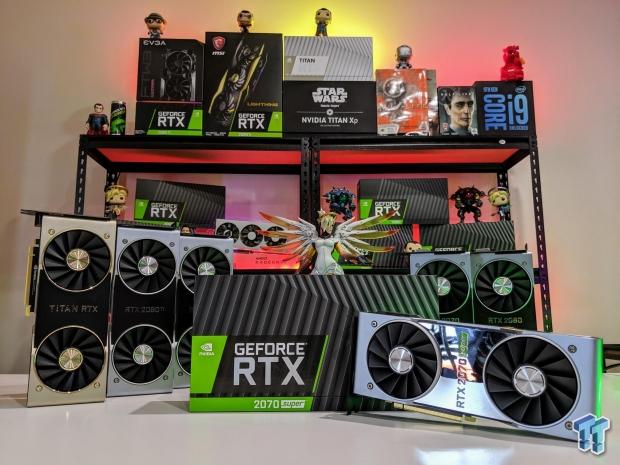 I found the EVGA GeForce RTX 2070 XC Gaming for $480 on Amazon, while the upgraded GIGABYTE GeForce RTX 2070 Super Gaming OC 8G costs $520. In either case, I would recommend the SUPER card when it comes to both the RTX 2060 vs RTX 2060 SUPER and RTX 2070 vs RTX 2070 SUPER cards. They're not too much more expensive, and in the case of the RTX 2060 SUPER you're getting a huge upgrade when it comes to the VRAM.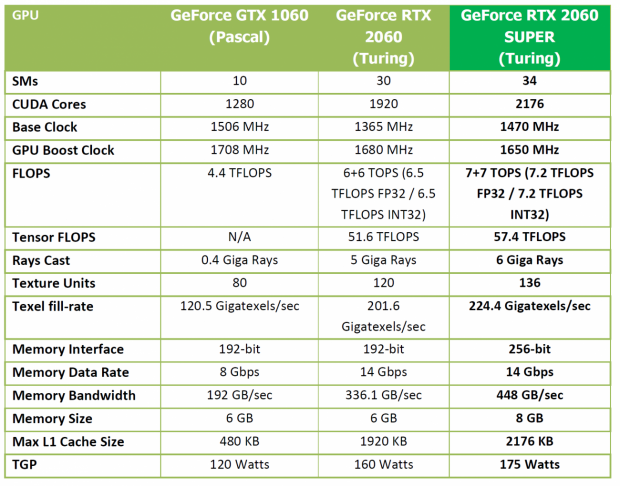 NVIDIA performed some huge upgrades to the VRAM on the GeForce RTX 2060 SUPER over the RTX 2060, with the RTX 2060 shipping with 6GB of GDDR6 on a 192-bit memory bus with 336GB/sec of memory bandwidth. But the upgraded RTX 2060 SUPER has a huge GDDR6 upgrade with 8GB over the 6GB on the regular RTX 2060, on a larger 256-bit memory bus and much faster 448GB/sec of memory bandwidth.
The higher-end GIGABYTE GeForce RTX 2080 Windforce 8G costs $700 -- a fair bit more than the $520 of the RTX 2070 SUPER, while the ASUS GeForce RTX 2080 Super Overclocked 8G costs $730. Once again, I would go for the RTX 2080 SUPER in this case as it's only $30 more but is a newer card.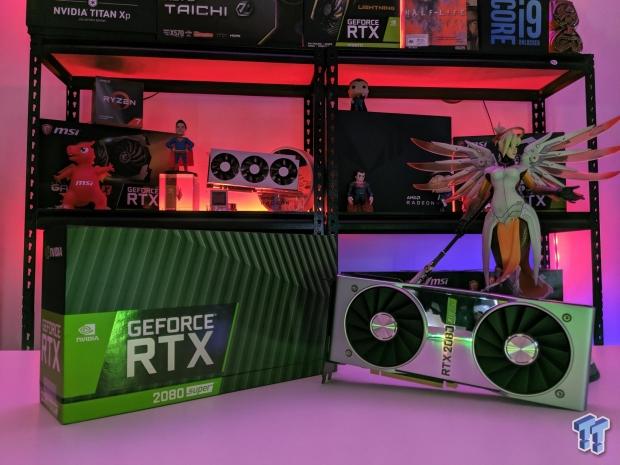 If you want to go all out with Team Green you can pick up the MSI GeForce RTX 2080 Ti Ventus GP that is $1080, but there are other custom RTX 2080 Ti cards that kick off from $1100 and can add on another few hundred dollars depending on how far up the RTX 2080 Ti totem pole you go.
RTX Games
Control
If you haven't seen Remedy Entertainment's tour de force of real-time ray tracing effects with Control, then you really need to check it out. NVIDIA has the perfect all-encompassing powerhouse game to show off the abilities of real-time ray tracing technology and RTX gaming in a single game with Control.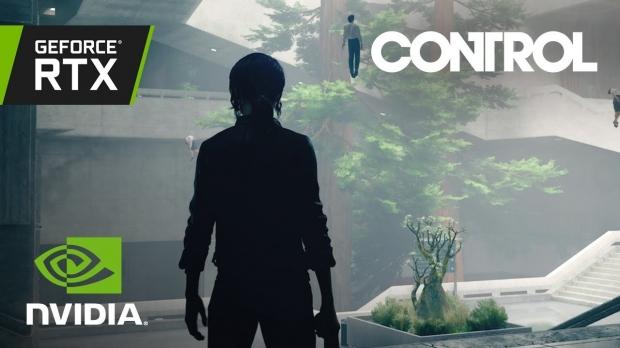 Control with all of the RTX bells and whistles looks absolutely incredible, and is one of -- if not the best-looking game ever. You'll need a GeForce RTX 2080 SUPER or GeForce RTX 2080 Ti to run it at 4K and anywhere near 60FPS with all of the real-time ray tracing effects turned on, but I promise it is oh-so-worth it.
Call of Duty: Modern Warfare
Call of Duty: Modern Warfare truly looks great with RTX turned on, and doesn't require a crazy high-end card to enjoy the suped-up graphics. There are some parts of the game that just stand out so much with RTX that it's hard to explain, but the real-time ray tracing technology used for ray-traced shadows looks out of this world.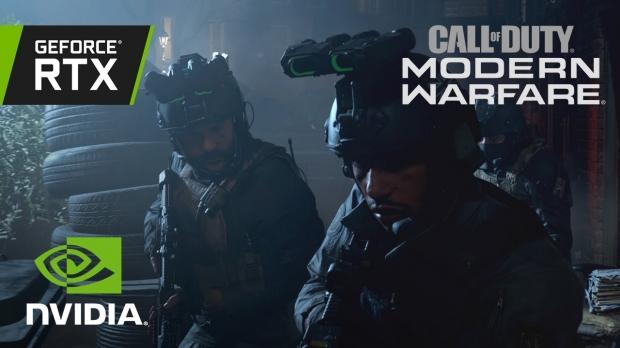 And that's just for the single-player part of the game, the crazy action in the multiplayer side of Call of Duty: Modern Warfare is also hella fun. Bundle it with a new high refresh monitor and GeForce RTX SUPER graphics card and you won't pull yourself away from your PC when it comes to multiplayer gaming.
Metro Exodus
One of the first 'OMG wow' moments of RTX was definitely the much realer world of Metro Exodus, with developer 4A Games putting it all into the PC version of the game and its real-time ray tracing technology.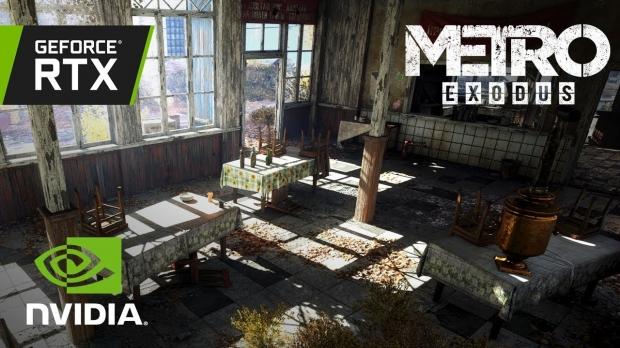 Metro Exodus was the first real big AAA game to trial out Global Illumination and it really shows, it has some of the best graphics you can get on the PC (probably only apart from Remedy's incredible Control). The ray tracing side of Metro Exodus gives the game a very visible (and gorgeous) oomph... the RTX oomph? Did I just make that up? #RTXoomph
Quake RTX
Seriously, Quake, Quake II, and Quake III are some of my most-played games ever. I remember the day of Quake II launching and being able to see all that colored lighting and thinking 'wow, this is the future'. The future is now here and I was right, but now ray tracing is here -- and also making the same incredible changes in Quake II with RTX.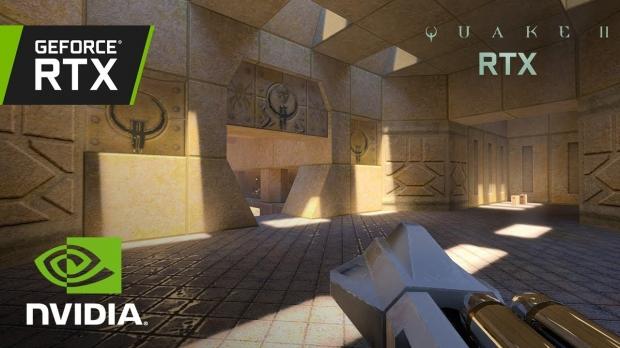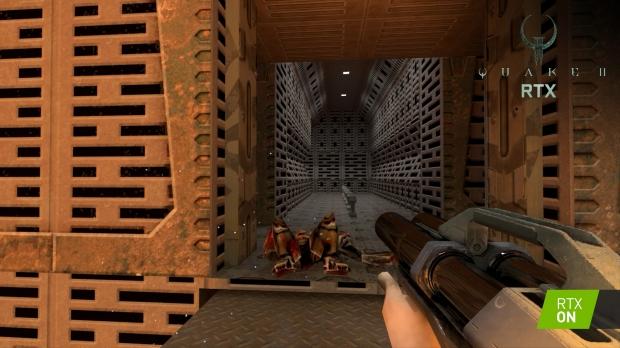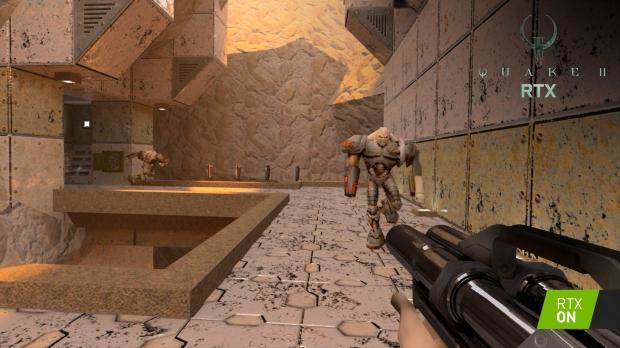 NVIDIA has just released a new v1.2 update to Quake II RTX that adds even more realism to the ray tracing effects, with more realistic looking water, and God Rays that have more reflections and refractions. Textures have been updated to look better, and glass now looks much more realistic. Awesome.
Minecraft RTX
Minecraft is already one of the biggest games of all time, but with beautiful real-time ray tracing it looks even better. The new RTX-powered version of Minecraft has gorgeous realistic lighting and super-vibrant colors, as well as much more realistic looking water and higher detail textures that make the world of Minecraft really pop on GeForce RTX hardware.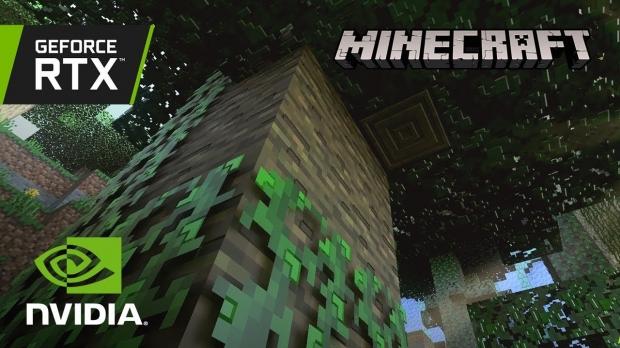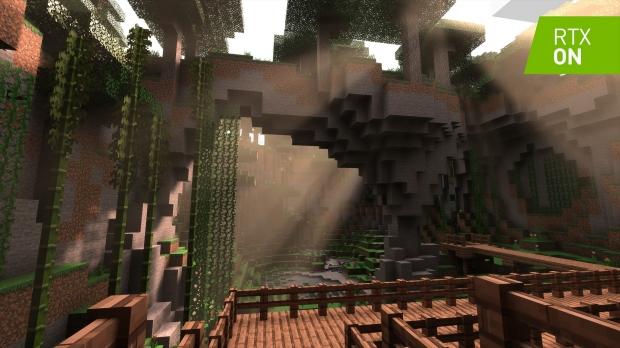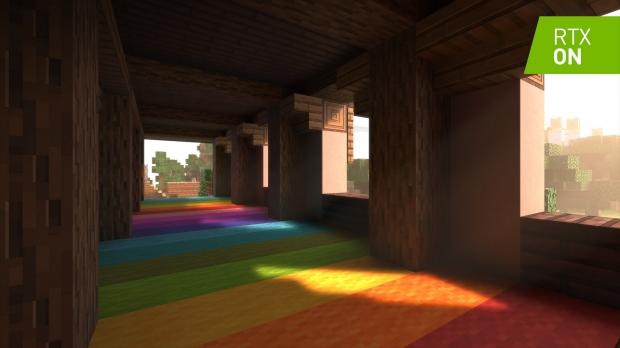 G-SYNC Gaming Monitor Upgrade
If you already have a decent gaming monitor then you're not going to need to upgrade, so this section is for anyone who is in the market for a new monitor. You will want something that is G-SYNC compatible for your GeForce RTX graphics card, while the list of G-SYNC ULTIMATE, G-SYNC, and G-SYNC Compatible displays is a long one.
But there are some great monitors on Amazon right now with some great savings to be had, too.
1080p 144Hz
Starting off at a new 1080p gaming monitor with a 120-144Hz refresh rate, the MSI Optix G27C2 fits this perfectly and comes in at under $200. It's a larger 27-inch panel with 1080p 144Hz and a 1ms response time, while you could go for an Acer ED273 -- a near-identical 27-inch 1080p 144Hz panel.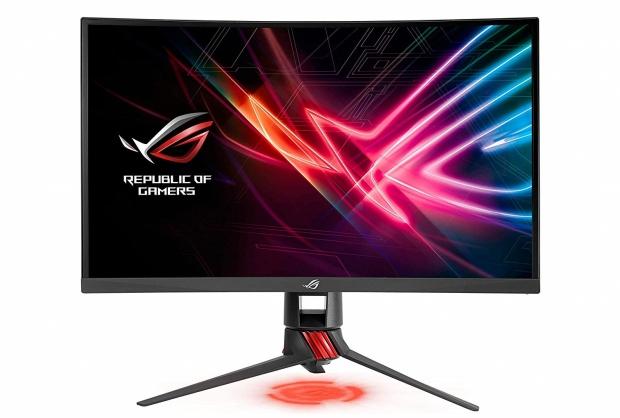 ASUS also have their ROG Strix XG27VQ which is a higher-end offering at $260, offering the same 1080p 144Hz resolution and refresh rate, respectively. It just has that ROG Strix gaming flair, if you wanted a higher-end offering.
I've been really digging the larger 32-inch gaming panels at 1440p lately, but there are some great value 32-inch 1080p 144Hz gaming monitors on the market too. AOC and MSI both have 32-inch 1080p 144/165Hz gaming monitors on offer, with the AOC C32G1 kicking things off at $260 with a 32-inch panel and 1080p resolution with 144Hz refresh rate.
MSI offer up their Optic AG32C for the same $260 on Amazon, with a 32-inch monitor with a 1080p resolution and slightly faster 165Hz refresh rate.
1440p 144Hz
Now this is when things get more serious, but the 1440p resolution at 2560 x 1440 is really a great spot. It's not as hardcore as 4K so you don't need a ridiculous graphics card to handle 60FPS... and secondly, you'll actually get 120-144FPS at 1440p where hitting that frame rate at 4K isn't so easy.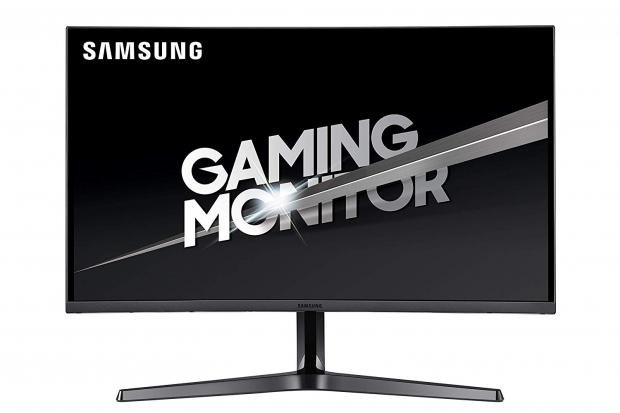 Starting off with Samsungs CJG56 which costs $260 we have 1440p at 144Hz with a 4ms panel, while the ASUS ROG Swift PG278QR costs $430 and offers the same 1440p resolution and 144Hz refresh rate but on a faster 1ms panel.
Just like with the 1080p monitors, I would recommend looking at a larger 32-inch panel -- and stress this even more at 32 inches. A larger 32-inch panel at a native 1440p resolution looks kick ass, and when playing games like Overwatch and Apex Legends, or Metro: Exodus, Call of Duty: Modern Warfare, or Control -- that additional screen size at 1440p really does look great.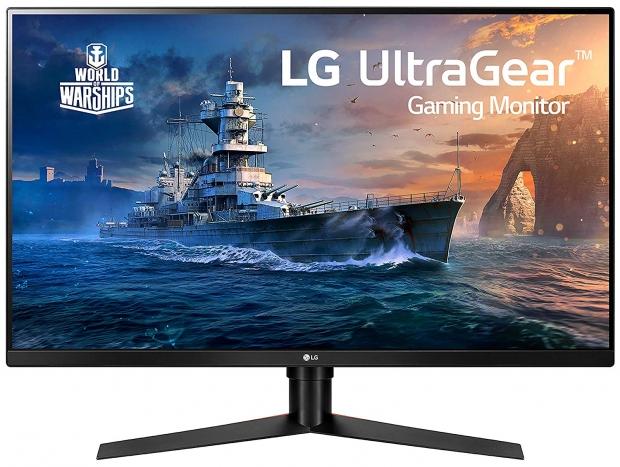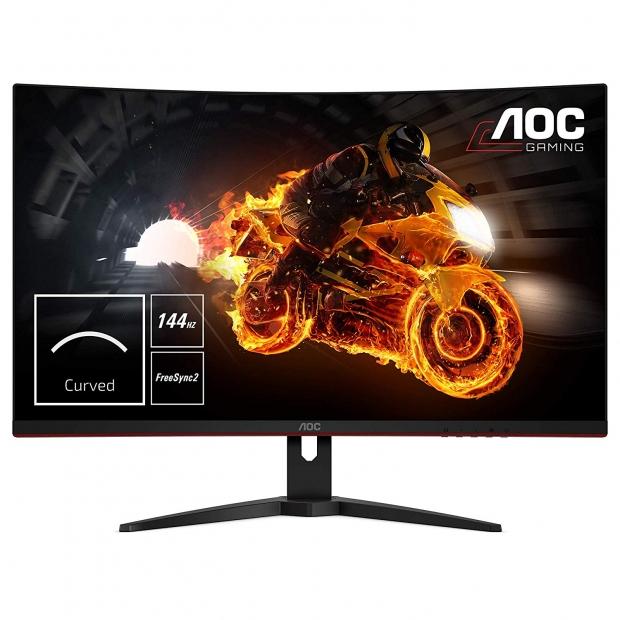 LG surprises with its 32KG650F-B with a 32-inch panel packing 1440p and 144Hz for $300, while AOC offers its CQ32G1 for just $320 and giving you a 31.5-inch panel at 1440p and 144Hz, while it also offers it on a 1ms panel.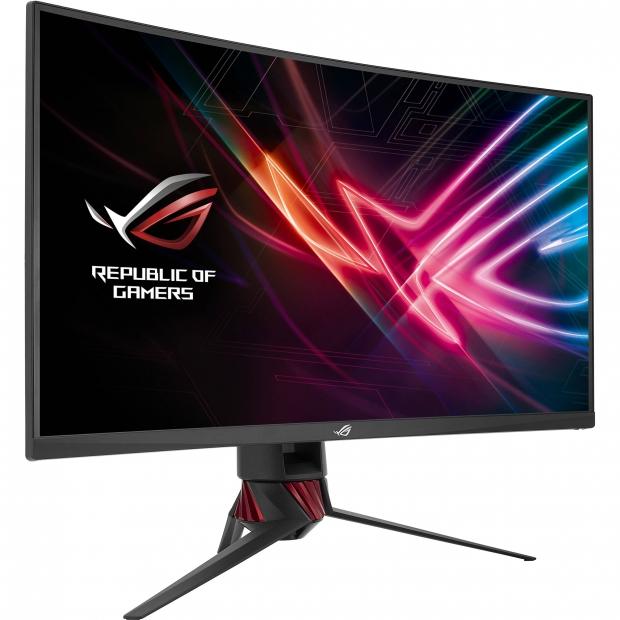 If you want to look at the more expensive ASUS ROG Strix XG32VQ then youll be coughing up a much larger $500 for the pleasure, offering the same 31.5-inch 1440p 144Hz specs.
4K 120/144Hz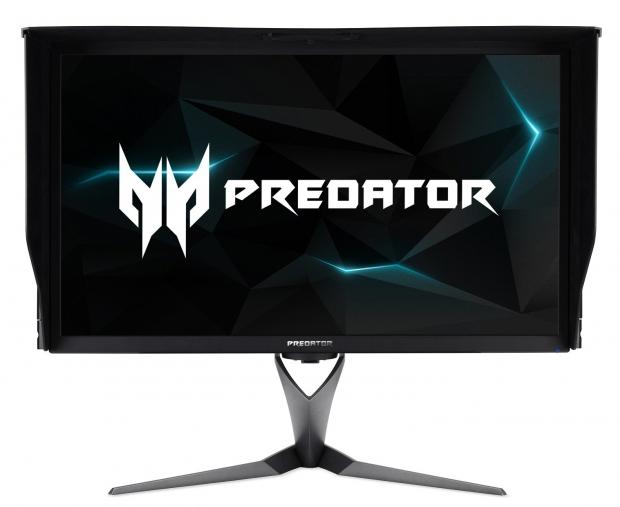 This is when things get real expensive... 4K and keeping things up at 120-144Hz refresh rate levels. There's only a few monitors at this level, with Acer offering its Predator X27 for $1400 -- packing 4K at 144Hz and being labeled the flagship NVIDIA G-SYNC ULTIMATE badge.
Large/Big Format Gaming Display Upgrade
Large Format Gaming Display (LFGD) Upgrade
NVIDIA's new Large Format Gaming Displays are my new favorite gaming monitors, having personally used the new ASUS ROG Strix XG438Q for a few weeks now, I'm in love with the larger 43-inch 4K 120Hz G-SYNC gaming monitors.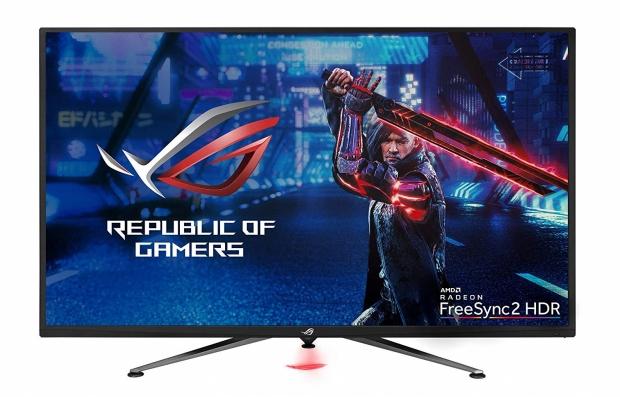 ASUS prices its ROG Strix XG438Q at $1280 but you're getting a 43-inch 4K 120Hz gaming display for that, where the 4K resolution actually feels great to use in a game -- versus the far-too-small 27-inch 4K high refresh rate (120/144Hz) gaming displays on the market. I feel the 43-inch size is actually kinda perfect if you have it at a further distance than you would a 27/32-inch display away from you.
Big Format Gaming Display (BFGD) Upgrade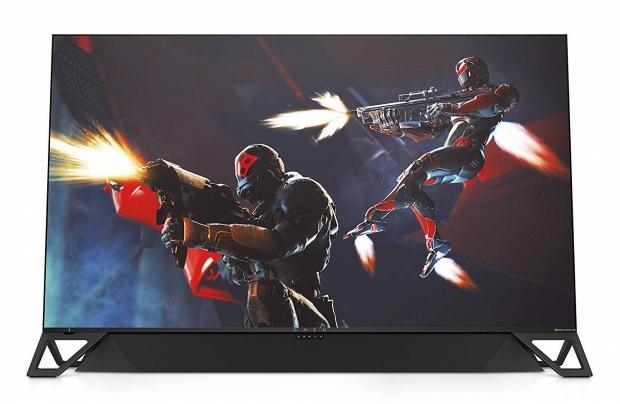 For the serious enthusiast in your life, and if you've got the budget to handle it -- would be a Big Format Gaming Display. The BFGD is the peak enthusiast gaming display, offering a gigantic 65-inch panel at native 4K and blistering 144Hz refresh rate. Yes... 65 inches at 4K and 144Hz -- this is a TV, and it's a damn big and fast one.
HP has its own OMEN X offering in the Big Format Gaming Display TV for $3800.
Stocking Stuffers
The enthusiast in your life will be happy with any of the upgrades I've suggested over the last 5 pages, from the choices of a GeForce RTX 2060 SUPER, GeForce RTX 2070 SUPER, or GeForce RTX 2080 SUPER -- and everything in between and even higher-end than that in the flagship GeForce RTX 2080 Ti.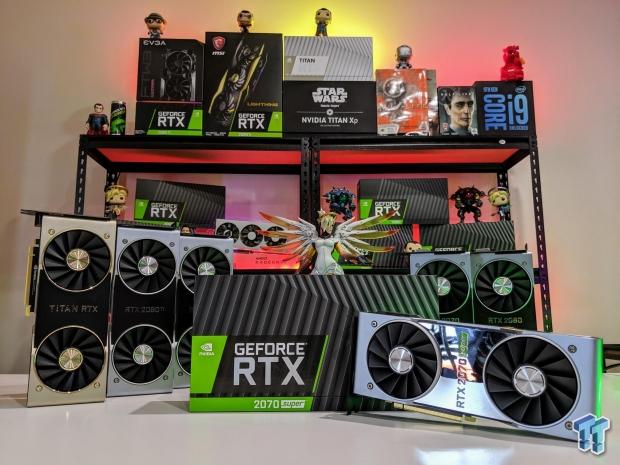 If they need a new monitor there are a bunch of options at 1080p, 1440p, and 4K -- even right up to 4K 120/144Hz and above that with a new Large Format Gaming Display or Big Format Gaming Display in the larger-than-life LFGD and BFGD options.
There is a growing list of RTX-capable games that will only continue to grow in 2020 and beyond, with amazing looking games (that are actually super-fun to play) like Control, Call of Duty: Modern Warfare, Metro Exodus, Quake II, Minecraft, and many, many more. That's also just the RTX-capable games, let alone the thousands of games out there and most importantly -- the games you play, will play better on GeForce RTX.
But if you're after something to throw into a 'stocking stuffer' (digitally, I guess?) then you could grab Quake II RTX for just $4 on Steam or even Metro Exodus' new DLC which is $8 -- that is, if you already own (or buy) Metro Exodus. Minecraft is available for less than $30 and has a nice RTX upgrade, too.
There you have it -- a guide to what to buy the enthusiast in your life. I don't think there'd be a gamer in the world that would be unhappy with any of these gifts, especially a shiny new GeForce RTX SUPER graphics card or some new games. If you've got deeper pockets a Large Format Gaming Display or BFGD would need Santa's actual personal sack to fit it -- but boy would you get tears of pure joy from buying a loved one a present like that.
Albeit, you wouldn't see them again -- they'd be playing games for the next few years with a huge smile on their face.
Happy holidays, everyone!
Please Note:
This is sponsored content and its contents may or may not represent the thoughts or opinions of TweakTown or its editors. You can read about TweakTown's
Editorial & Ethics Policy here
.
We openly invite the companies who provide us with review samples / who are mentioned or discussed to express their opinion. If any company representative wishes to respond, we will publish the response here. Please contact us if you wish to respond.