Next-Generation Consoles and the Steam Machine, a Christmas dilemma?
Chris looks at the current state of next-gen consoles and tells us why he thinks open source will revolutionize the gaming market.
Published Tue, Dec 17 2013 12:31 PM CST
|
Updated Tue, Nov 3 2020 7:00 PM CST
Introduction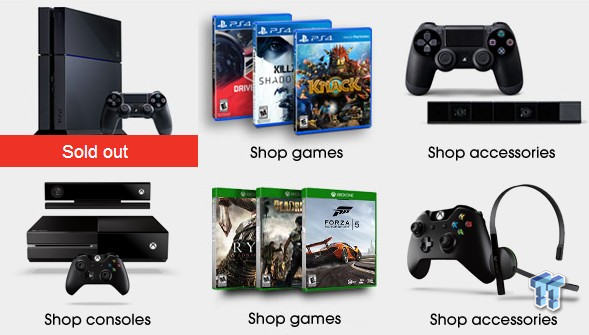 I'm going to start this out with a disclaimer. This article was put together by a 30 something year old gamer with two kids of gaming age. I don't know every spec, every intimate detail of the next-generation consoles, nor do I care to. What I do care about is the best possible gaming experience, keeping my kids happy and not asking for a new game every week because the one they got last week wasn't fun.
That said, here we are in the final stages of 2013 with two new consoles, one you can buy at the store for MSRP or less and the other that's sold out at the retail level, but available through other markets.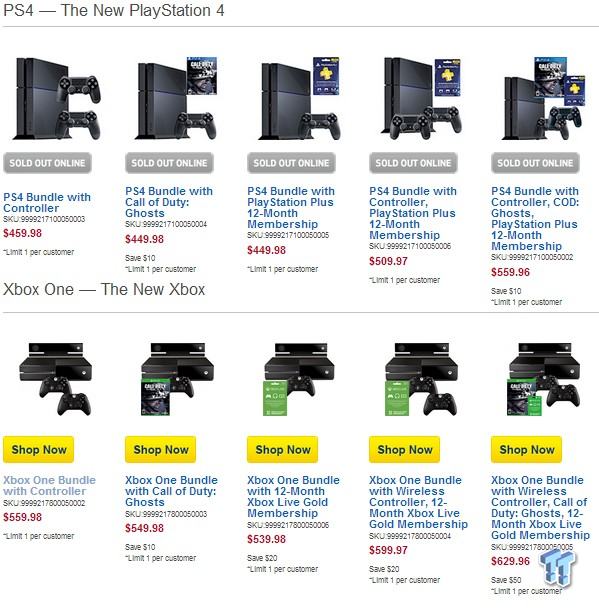 This article has a short shelf life, but that's fine. We're days away from the Xmas holiday and it's crunch time. You need this information now.
The image above shows your retail choices today. The PS4 is out of stock everywhere at the retail level. Its hardware is superior to the Xbox One if you care about the spec sheet, but both are close enough to call it a draw. On the other hand, Microsoft's Xbox One's basic and bundle packages are plentiful. The One products cost roughly $100 more than comparable PS4 packages, if you could buy them.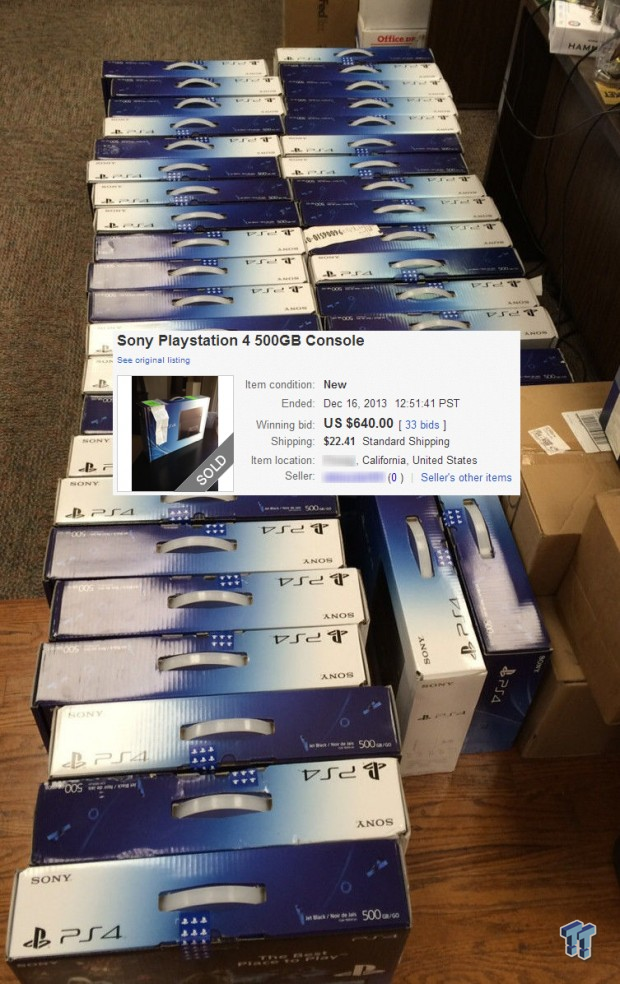 The first issue is you don't really have a choice when it comes to next-generation consoles. Once again, the Console Grinches have killed your chances of buying a PS4 at retail prices. Yes, you too could have purchased early through the presale, but those days are gone, we're talking about right now. Ebay, Craigslist and other second hand sources have a number of PS4s available from scumbags who will piss you off because they raided the stores, gamed the system and plan to make a profit from it. I'm not going to go down this path, but not because I'm anti-capitalism.
The internet is full of reports about defective PS4s. Right now Sony says there isn't a problem, but the internet collective says otherwise. I've watch enough videos on YouTube to be, at the very least, cautious. Purchasing a PlayStation 4 from some guy in an ally for more than retail, without a guaranteed method of return isn't something I want to go through. Even if you purchase a PS4 on Ebay and get a copy of the receipt, that doesn't mean everyone else he sold a unit to didn't get the same copy.
Someone else may have already returned or exchanged a defective unit under the same receipt code. Making matters worse, the retail stores don't have anything to exchange a defective unit anyhow. You or your kids could end up with a brick for a month, two, or worse, one you can't even exchange.
Xbox One - Your Only Choice Today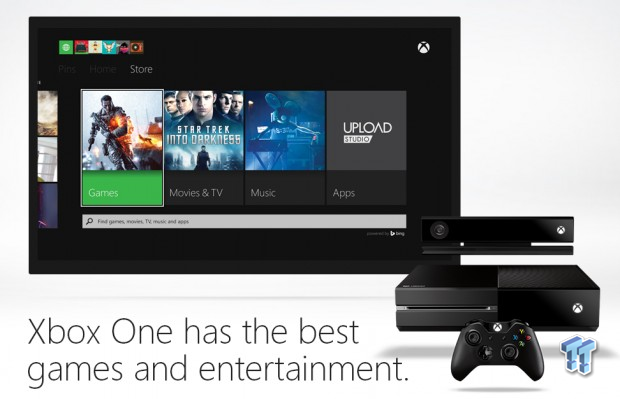 With the PS4 downgraded to a risk at best, we look at your only next-generation console option today. The mighty Xbox One. Microsoft secured exclusive gaming titles for launch day, the unit looks good, it also has some nice add-ons right out of the box.
Microsoft is marketing the Xbox One as more than a gaming console. In the image above, we see Games, Movies & TV, Music and even Apps. This includes the all-important Netflix, which in my home is responsible for a large percentage of entertainment time.
When it comes to the features, the One integrates into your living room or home theater and doesn't just compliment it. With the HDMI input, your other devices pass through the Xbox One, making it a voice remote control with the ability to turn on your other IR devices either by the joystick or voice commands.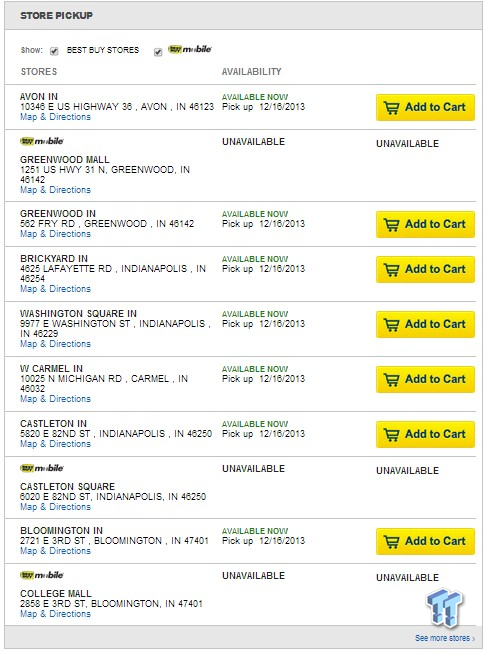 As you can imagine, the Xbox One also provides next-generation grade graphics for gaming. It also has a few more games available right now over Sony's PS4, but I don't know anyone purchasing all of the launch day titles. If sports games play a role in your family time, like it does mine, all of the favorites are there - basketball, football, soccer and so on.
The grass is always greener, this time in compilation mode. I would hate to be the guy with a defective PS4 and defective Xbox One. Some early adapters reported issues with Xbox One's optical drive. The number of reports online pale in comparison to the number of defective PS4 units, but the information is clear, some are not working properly.
The good news is retail chains have plenty of units available so you can simply walk in and exchange a One if it's defective. If there is a wide spread problem, we'll know about it Xmas day when thousands are opened and powered on for the first time.
Behold, The Steam Machine and Final Thoughts
Behold, The Steam Machine
Steam isn't going to save us before Xmas 2013, but the company that changed PC gaming shipped a few early products to the media. This approach is enough to plant the seed, the Steam Machine is coming and it's going to be huge.
Our regular readers already know that PC based gaming is in many ways superior to console gaming. While console gamers receive hardware updates every five to eight years, PC users can update a video card every six months for small advances in frames per second or graphics detail, if they wish. Advances in storage technology offers decreased game loading times and with PCIe based storage on the horizon, we estimate a 1/3 reduction in load times from a single, low cost component.
Components just make upgrading easier because you can reach in and pull out the outdated component and replace it with something new. If your optical drive starts making popcorn sounds, you can replace it without exchanging the entire system. Computer components also have longer warranties in many cases over consoles.
Computers are also complicated. You have the operating system, drivers, specifications to consider, compatibility and having someone with the knowledge to pop the top. Most of those reading this might laugh at these complications, but we're talking about mainstream gamers and not seasoned computer gurus.
The answer to many issues that surround computer gaming is unification. That's where Steam comes in. With a dedicated operating system based on Linux, driver support built-in or updated like a minimal click through game update and preconfigured hardware from system builders, Steam is starting something we want to see.
Imagine, all of the performance that we use every day, but with an interface that a ten year old can navigate, update, install games on without running to dad to wipe the finger prints off of and an easy upgrade path on your schedule.
I'm not saying Steam will kill the console market, but it will have a larger impact than whatever Nintendo just released.
Final Thoughts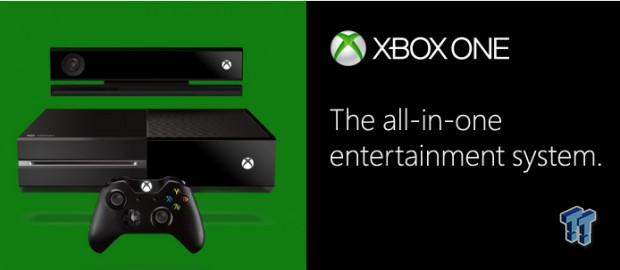 If you need to fill a space under the tree for a special someone or even yourself, a retail purchased Microsoft Xbox One is the safest choice at this time. Before I started researching this article, I was leaning towards PS4, but after doing the leg work, the Xbox One is simply a better choice before Christmas.
If you are like me and need your Gran Turismo fix, you are fine with the PS3 version of GT6, PS4 doesn't even have a PS4 title yet. That takes some of the edge off and will allow Sony to fix whatever they have going on with the quality issues.
Looking forward, both Sony and Microsoft have a strong competitor lingering in the shadows. Steam's Linux equipped, computer hardware based gaming machine should change the way casual gamers look at PC gaming. For many, the Steam Machine will be a first step into a world where customization is possible.
I think the mainstream will love it and it will be good for the computer industry as well.
PRICING: You can find products similar to this one for sale below.

United States: Find other tech and computer products like this over at Amazon.com

United Kingdom: Find other tech and computer products like this over at Amazon.co.uk

Australia: Find other tech and computer products like this over at Amazon.com.au

Canada: Find other tech and computer products like this over at Amazon.ca

Deutschland: Finde andere Technik- und Computerprodukte wie dieses auf Amazon.de
We openly invite the companies who provide us with review samples / who are mentioned or discussed to express their opinion. If any company representative wishes to respond, we will publish the response here. Please contact us if you wish to respond.