Bang for Your Buck: Best 256GB Class SSD's under $200
The best capacity size and the highest value, today Chris walks us through the best buys. Through extensive investigation, we uncover the fastest SSD's that give your computer a performance kick, not your wallet.
Published May 16, 2013 6:04 PM CDT
|
Updated Tue, Nov 3 2020 7:00 PM CST
10 minute read time
Introduction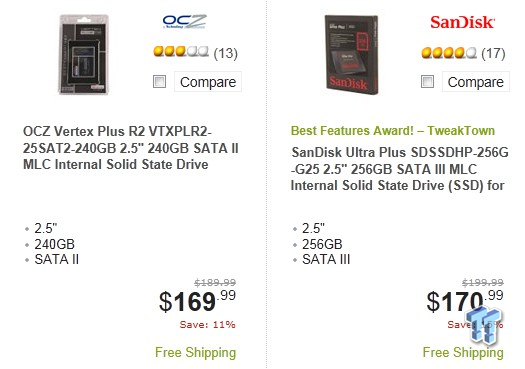 Last week the Seagate 600 SSD hit the market and we were in an odd position, we had to speculate on the new 600 price. Given this was Seagate's first consumer SSD, the fact that the company doesn't own a NAND flash fab or their own controller, we guessed high. Hours after the NDA lifted, the Seagate 600 SSD hit Newegg, Tiger Direct and the few other price reference sites we use to base our conclusions on. Our over $1 per GB estimate on the Seagate 600 SSD was way off base - it was too bad we couldn't get the information before the launch.
While researching current pricing for a number of reviews, I observed a few issues that go against what we've come to expect in years past. For years, we could always point to OCZ as the price / performance leader. That is no longer the case. Vertex 3 and the new Vertex 3.20 are not on our list today at all. Vertex 3 was always at the top of our list when it came time to whip out the wallet, the price was always within the top of the class when shopping for a quality product with known performance and a low price. Newegg now shows the Vertex 3 240GB at $219.99 and the new 20nm variant, Vertex 3.20 240GB is a whopping $259.99!
While deep diving into the prices of the 256GB class capacity size, we also uncovered an issue we're glad to report on. Pricing differences between synchronous and asynchronous flash products are nearly equal between many brands. The ADATA Premier Pro SP900 (async) and ADATA XPG SX900 (sync) are both at $199.99 at Newegg. In our testing, we've concluded that no one should ever purchase a SATA III SSD with asynchronous flash. That is my professional opinion as a SSD reviewer, the guy who tests more consumer SSD's than anyone else in the world.
Asynchronous flash isn't the only black mark to look for when shopping for an SSD. Of the 23 2.5" form factor, 256GB class SSD's at Newegg under $200, 12 shouldn't be purchased unless they are the last SSD's on the planet. This list includes drives with asynchronous NAND, SATA II interfaces and known issues with firmware.
Today were looking at some of the options and we'll recommend a few products that we feel are the best bang for your buck.
The Contenders - Part 1
Best 256GB Class SSD's for under $200
Of the ten good products below that meets our criteria, five stand out from the group and are excellent products. Let's take a look and then narrow down the list.
- SanDisk Ultra Plus 256GB

Sequential Read / Write (MB/s): 530 / 445
Random Read / Write (IOPS): 82K / 39K
We reviewed the SanDisk Ultra Plus 256GB when it first hit the market, but the drive has a new, higher performing firmware. This is SanDisk's first SSD to use ABL NAND flash and a feature SanDisk calls nCache. nCache uses a section of MLC flash in SLC mode to cache data writes. This increases performance and allows the 4-channel controller to perform like faster 8-channel drives.
The SanDisk Ultra Plus 256GB is a very good product and it's in our top five. The performance is lower than some of the drives on this list, but as the lowest priced, we're moving it to the next round.
- Samsung 840 250GB
Sequential Read / Write (MB/s): 530 / 240
Random Read / Write (IOPS): 95K / 44K
The Samsung 840 is the first consumer SSD to use TLC NAND flash and the 250GB capacity size gets high marks for read performance. The rated 95K read IOPS is one of the best ratings on the market and easily the highest rating on our list today. The high read performance is due to the tri-core controller developed by Samsung. The Samsung 840 is also a big seller in the retail channel. My local Fry's insiders tell me the 840 and 840 Pro SSD's easily outsell every other SSD they carry.
Sadly, the TLC NAND has a dark side. The sequential write performance of the Samsung 840 250GB is only 240MB/s. If this product didn't deliver exceptional battery life in notebooks, it would be left off our list.
- Mushkin Chronos Deluxe 240GB

Sequential Read / Write (MB/s): 560 / 520
Random Read / Write (IOPS): NA / 90K
Not to be confused with the asynchronous non-Deluxe model or the higher priced 7mm model, the DX version of Chronos gives validity to our prophecy of CES 2011. At the start of 2011 we stated that Mushkin would be the premier LSI partner and take the still very fast SF-2281 into the mainstream market. With OCZ's troubles and the higher prices that appear to come with them, Mushkin's low prices are starting to draw attention. The Chronos DX has always been one of the lowest priced synchronous NAND flash SF-2281 drives, but with some of the competitors feeling the flash shortage, this product is really starting to stand out.
Mushkin was very quick to release the TRIM firmware fix when available and delivers high quality products with every release. This one goes to the next round.
- Seagate 600 Series 240GB

Sequential Read / Write (MB/s): 530 / 440
Random Read / Write (IOPS): 80K / 70K
The newest player on the consumer SSD market and the most experienced storage company on the list today, Seagate. I'd have to say it's a bit ironic, but I've already ruffed enough feathers with that kind of talk. Codenamed Wolf, the 600 SSD consumer product shares many of the same components as the enterprise specific 600 Pro. This product also shares many of the same primary components with the Corsair Neutron GTX. The Linx_A_Media Devices controller is the same model number and the 19nm Toshiba Toggle Mode NAND are the same as well. Seagate programmed their own unique firmware though and managed to get the price well under the Corsair Neutron GTX that has a higher price than our requirements for this article.
The Seagate 600 SSD 240GB costs less than we estimated last week and the performance is higher than the specs would lead you to believe. This one makes it to the next round.
- Corsair Neutron 256GB

Sequential Read / Write (MB/s): 540 / 450
Random Read / Write (IOPS): 83K / 95K
With new 22nm SK Hynix flash, the non-GTX Neutron received a boost in both user capacity and write performance. The original model was fast for its time, but products like the Samsung 840 and others moved Neutron to the middle of the pack. Instead of following suit and moving this series to new 20nm IMFT flash, Corsair went with new 22nm Hynix flash. The new Hynix flash delivers higher performance than 20nm IMFT and compliments the Hynix owned, Link_A_Media Devices controller very well.
The new flash and the low price put this drive on the next round list, but the GTX like performance of the Seagate 600 put this one on the fence.
The Contenders - Part 2
Best 256GB Class SSD's for under $200
I ordered the SSD's as they appeared on Newegg based on price, lowest to highest. Oddly enough, the drives that move to the next round are on the first page. I could have just eliminated this page all together, but then some would have speculated why these products didn't make the list. Instead of allowing speculation to grow, we're just telling you why these products didn't make the cut. Just to be clear, these are the honorable mentions, good products all of them, just not the best.
- ADATA XPG SX900 256GB

Sequential Read / Write (MB/s): 550 / 530
Random Read / Write (IOPS): 60K / 85K
ADATA moved the XPG SX900 over to the new LSI SandForce B02 stepping of the SF-2281 controller, but in our review of the 128GB model, the voltage regulators didn't allow the B02 to perform as well as our prototype drives in the notebook battery test. The SX900 128GB also shipped with 20nm NAND flash so the performance with data on the drive wasn't what we've come to expect from SF-2281 drives with 25nm flash.
Then there is the pesky TRIM issue that ADATA took a very long time with releasing a fix for. Claiming custom firmware goes both ways, if you say it's custom then you have to own up to some degree of responsibility when it's FUBAR. If we had this drive in our hands, it would have a better chance of making the Best of List, but with many questions on the table, we're going to pass this one over.
- Kingston SSDNow V300 Series 240GB

Sequential Read / Write (MB/s): 450 / 450
Random Read / Write (IOPS): 85K / 43K
Another model we tested the smaller version of. The Kingston V300 120GB performed well in our test with the new 19nm Toshiba NAND and firmware. The drive just didn't feel like a typical SF-2281 in our real-world tests.
- SK Hynix HFS256G32MNM 256GB

Sequential Read / Write (MB/s): 510 / 470
Random Read / Write (IOPS): 55K / 85K
This has to be a record! We tested the SK Hynix SandForce 128GB drive branded as a Strontium Hawk last September. This drive uses a SF-2281 controller and pairs it with SK Hynix flash, a rare combination. The 128GB version performed better in some tests, but lower than 2281 / IMFT 25nm in other tests. It's an interesting product to test and play with, but when shopping for the best bang for the buck, you aren't looking for toys.
- Crucial M4 256GB

Sequential Read / Write (MB/s): 500 / 260
Random Read / Write (IOPS): 45K / 50K
The Crucial M4 is aging like the SF-2281 products, but that isn't why we are shying away from one of the better drives in our battery life test. Crucial has played with the firmware on the M4 to increase performance and to meet Windows 8 WHQL specs. On their forums, many users are complaining of issue with random reboots and other problems. If you have a Crucial M4 already, do some research before updating the firmware.
- Crucial M500 240GB

Sequential Read / Write (MB/s): 500 / 250
Random Read / Write (IOPS): 72K / 60K
We've already touched on the current state of 20nm NAND from IMFT, but nothing paints a brighter picture than looking at the sequential write performance difference between the M4 256GB and the M500 240GB. The M500 loses 10MB/s to the M4 in this capacity size and the M500 has more over-provisioning just to keep the pace comparable. You don't see any reviews of the 120GB or 240GB Crucial M500 because Crucial is hiding the drives from media. We purchased a couple of each model and plan to have a full review shortly.
There can be Only Three

With the field down to just five very good drives, we can start to break everything down with the ultra fine details. Our list of the top five Best Bang for your Buck SSD's is as follows:
SanDisk Ultra Plus 256GB
Samsung 840 250GB
Mushkin Chronos Deluxe 240GB
Seagate 600 Series 240GB
Corsair Neutron 256GB
All five of these drives perform well in one way or another and all come in at less than $200 at the time of writing - prices taken from Newegg on 5/16/13.
The Best Bang for your Buck - Overall
The best overall value is the Mushkin Chronos Deluxe 240GB. We've used LSI SandForce SF-2281 controllers paired with synchronous NAND for a long time. When it comes to day to day use and performance while the drive is populated with a lot of data, this combination is very hard to beat.
When you put data on your drive, SSD's slow and the more data your drive has, the slower it gets. The LSI SandForce architecture compresses data that is compressible and that means the NAND flash doesn't have as much data saved to the flash. If you only have one device, be it a notebook or desktop, and want the best overall performance, the Mushkin Chronos Deluxe is my pick if your budget is $200 or less. At $184.99, this drive costs less than most of the products in this article today.
The Best Bang for your Buck - Desktop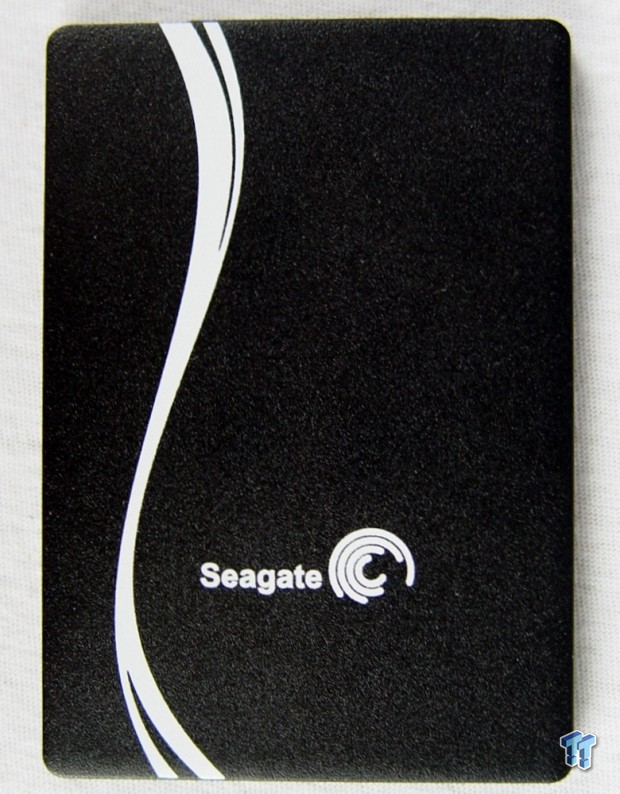 Seagate 600 SSD 240GB and Mushkin Chronos Deluxe 240GB share the Best Bang for the Buck Desktop Award. We already covered the Mushkin Chronos Deluxe 240GB so let's discuss the Seagate 600 SSD 240GB.
If you want to maintain performance in a desktop with the Seagate 600 SSD 240GB, you will want to purchase other Seagate products, like HDD's to keep your infrequently accessed data on. The Seagate 600 is a very fast SSD, but it slows quite a bit when the drive is half-full and beyond. FOB or Fresh Out of Box performance is incredibly fast, faster than any other drive in this capacity size under $200. To keep that performance though, you need to offload your media files to another drive and try to keep 120GB or less on the 600 SSD.
The Best Bang for your Buck - Notebook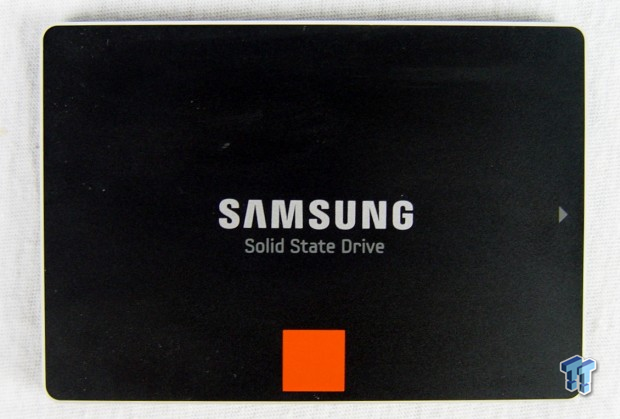 The Best Bang for your Buck notebook drive goes to the Samsung 840 250GB. In a notebook you run C-States, some notebooks don't even give you the opportunity to turn them off. C-States limit throughput in order to conserve power. In our testing with C-States enabled, the fastest SSD and the Samsung 840 performance comparison is much lower than you might imagine. What puts the 840 over the top for notebooks and ultrabooks is its near class leading battery life performance. Add on the 7mm package that fits many ultrabooks and the clear winner here is the 840.
Over time though, the TLC NAND will start to use more power in order to keep the voltage in the gates. We've yet to hear anyone complain about this, but we have a drive wearing down for an eventual test towards the end of its life.
Final Thoughts
Mainstream or budget SSD's no longer mean poor performance at a low price. For years we had Jmicron and Toshiba controllers that often weren't much better than mechanical HDD's in this category. The performance of these products kept us from even reporting on those products. Truth be told, some manufacturers even told us back in those days that they simply wouldn't sample their budget offerings because they knew we would rip them apart like a hungry wolf after a lonely lamb.
Last year, OCZ made a massive push at the mainstream market with Vertex 3 and real performance finally appeared in the mainstream market. Oddly enough, OCZ wasn't on this list at all, but their push to bring performance down in price opened the door for others to follow. Drives from that era with SF-2281 and 25nm NAND are getting increasingly difficult to find, but Mushkin managed to keep the Chronos Deluxe around when others have already moved to 20nm and lower performance.
New products based on new controllers are starting to tip up in the mainstream market, too. Samsung's tri-core controller is a beast with MLC NAND, 840 Pro. With TLC NAND, the write performance takes a massive hit, but still delivers very good battery life. The LAMD controller found in the Corsair Neutron and Seagate 600 SSD gives the least amount of battery life and produces quite a bit of heat. The LAMD controller also suffers from more performance degradation when the flash fills, so you need to keep your long-term data on a separate drive.
So far I've covered a lot of topics, but I never stated why I chose the 256GB class to make my picks for the best bang for the buck article. With the move to 19nm and 20nm, 128GB class drives are taking a large hit to performance. At the same time, our installed software is growing. Windows 8, Office, Photoshop and everything else under just keeps growing. An installation of Windows 8 without turning recovery features off doesn't leave a lot of room for other software. At this point, I can't recommend a 128GB SSD for a modern computer.
As mentioned, we based the decision on both performance and available space. We all like our media files, be them movies or music. When you start piling up media on 19nm and 20nm flash, the performance isn't all that great... and you can't put a lot of that data on a 128GB SSD because the bloated OS is taking up a massive amount of that space now.
PRICING: You can find products similar to this one for sale below.

United States: Find other tech and computer products like this over at Amazon.com

United Kingdom: Find other tech and computer products like this over at Amazon.co.uk

Australia: Find other tech and computer products like this over at Amazon.com.au

Canada: Find other tech and computer products like this over at Amazon.ca

Deutschland: Finde andere Technik- und Computerprodukte wie dieses auf Amazon.de
We openly invite the companies who provide us with review samples / who are mentioned or discussed to express their opinion. If any company representative wishes to respond, we will publish the response here. Please contact us if you wish to respond.