[img]2[/img]
The GIGABYTE T1125N is an 11.6" convertible notebook with a docking station. It comes in two varieties - a Core i3 U380 with the CF1 designation at $1,099 and the CF2 with the i5 U470 for $1,249. Both sport discreet graphics featuring NVIDIAs GeForce 310M DDRIII 512MB with support for NVIDIA Optimus Technology. We've managed to get our hands on the Core i5 version for an unboxing which features a nice added extra - a very high quality neoprene sleeve and of course the docking station.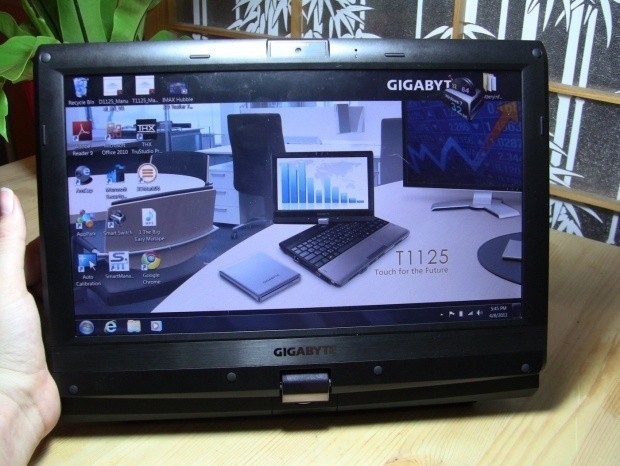 Connectivity wise, we are looking at one USB 3.0, two x USB 2.0, eSATA, audio jacks, VGA, 4-in-1 card reader and a port for the docking station which will house the DVD burner. The Core i3 version comes with a 320GB HDD and 2GB of RAM and the Core i5 version with a 500GB HDD and 4GB of RAM. For getting online you've got a few options; Bluetooth 2.1 if you want to tether, 802.11 b/g/n Wireless and a 3.5G module which is optional, but the antenna is already built in. GIGABYTE has also included THX TruStudio Pro audio en-hancement software, which makes movie watching or gaming a rich warm experience.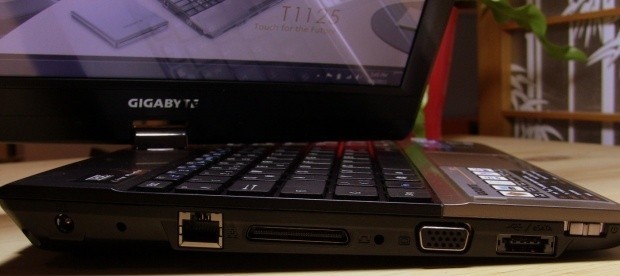 There is actually quite a bit to unbox in this video since there are two power adaptors; one for the docking station and one to take with you on the go. And if you're one of those people who just needs to have a DVD drive, then you're in luck since there is one that comes with the docking station, or it can be plugged in via USB for when you're on the go.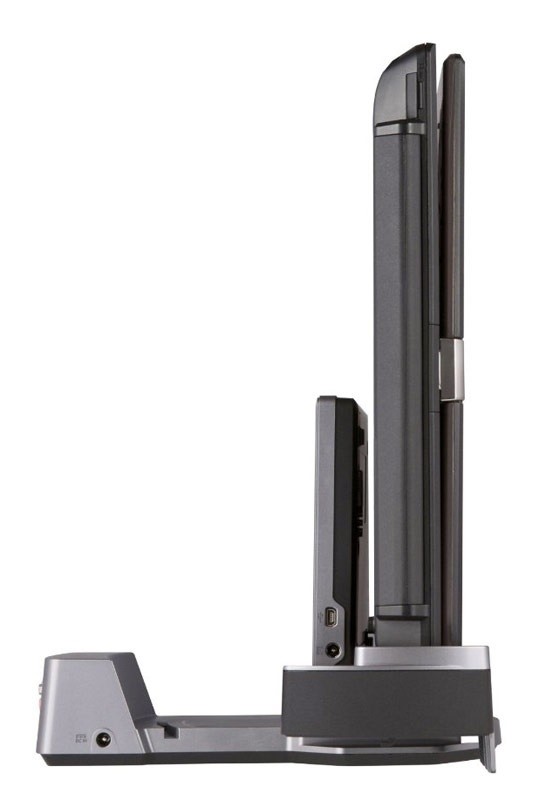 You can check out our full video unboxing at the top of this page. Also folks, stay tuned and look out for our full review of this much anticipated tablet/notebook unit within the next couple of days.