Introduction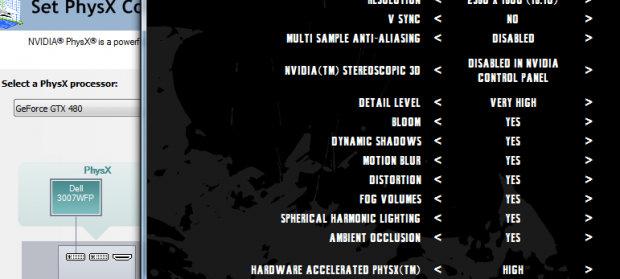 Some of my best article ideas come from forums. Talking the other day to some people, I mentioned how the GTX 480, while a great card, poses a PhysX related issue if you're using a high resolution monitor; something like a 30" with 2560 x 1600 support. The frame rate drop under games that utilize PhysX at its native resolution is so aggressive that a 30 FPS dip in performance means a game becomes unplayable.
The problem is that you want to get into the new GTX 400 series cards, but you don't want to spend $500 on a GTX 480 and then be disappointed with the performance when PhysX is turned on at really high resolutions. Or maybe a game is only
just
playable now, meaning future titles could well have trouble.
Going through the ol' NewEgg.com and looking at some USA based For Sale forums, I found out that for about the same price as a GTX 480 you could buy a GTX 470 and a second hand GTX 260 to use as a PhysX card.
Also, because you're going NVIDIA with NVIDIA, you don't have to worry about poor support from drivers since NVIDIA promote this kind of setup.
So, with a GTX 480, GTX 470 and GTX 260 on hand, we show you how $500 can be best spent if PhysX is something that you're really after.
Our Setups
Setting up a dedicated PhysX card on an NVIDIA system is a breeze; all we have to do is install both cards and run the latest NVIDIA drivers. Considering a GTX 480 goes for $499 and a GTX 470 new is $349 and a second hand GTX 265 will set you back around $150, we wonder what's the better option for people who love PhysX?
Below you can see our three GPU Screenshots.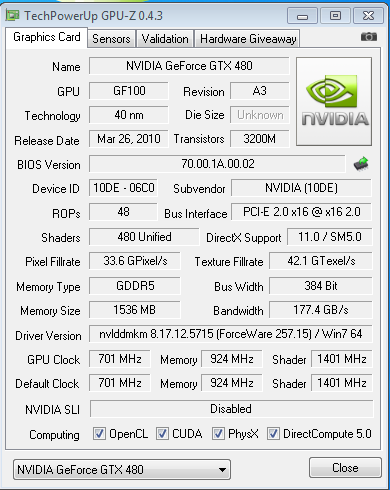 We've got our GTX 480 by itself all ready to do everything; PhysX and its normal rendering tasks.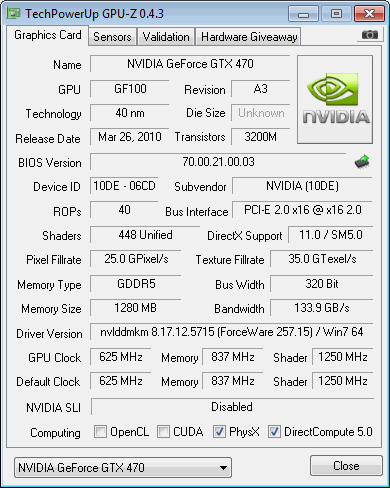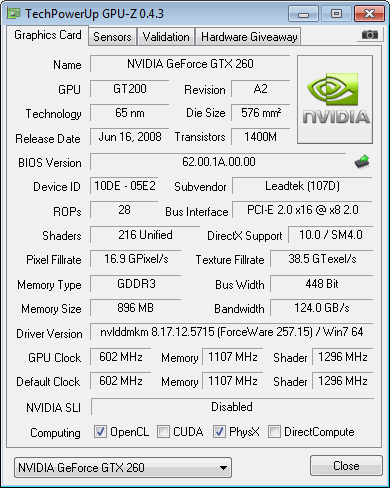 Here we've got a GTX 470 doing all the rendering stuff, while we have a GTX 260 doing the PhysX work.
Test System Setup and 3DMark Vantage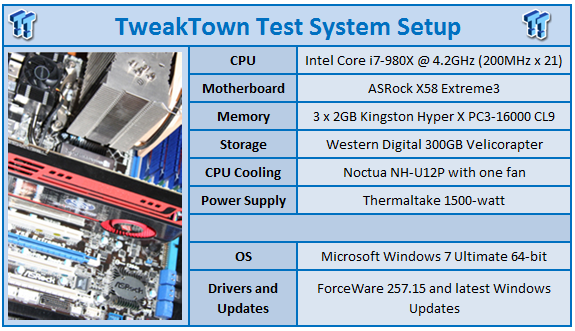 We would like to thank the following companies for supplying and supporting us with our test system hardware and equipment:
Intel
,
ASRock
,
Kingston
,
Western Digital
,
Noctua
and
Thermaltake
.
What we've done today is tested our normal PhysX line-up. We're comparing the GTX 470 with a GTX 260+ which would set you back between $450 - $500. We've also tested the GTX 480 on its own working as the PhysX card, which would set you back around $500.
What we want to find out today is if you're looking at the GTX 480, because PhysX is your main priority there may well be a better option for your $500; the GTX 470 with a dedicated card for PhysX.
Let's get started!
3DMark VantageVersion and / or Patch Used:
1.0.1
Developer Homepage:
http://www.futuremark.com
Product Homepage:
http://www.futuremark.com/products/3dmarkvantage/
Buy It Here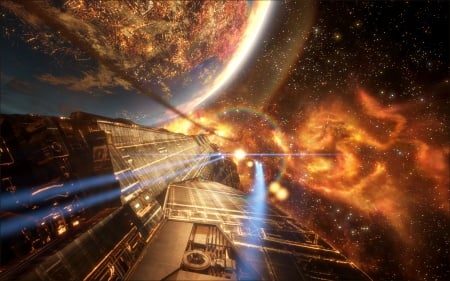 3DMark Vantage is the new industry standard PC gaming performance benchmark from Futuremark, newly designed for Windows Vista and DirectX10. It includes two new graphics tests, two new CPU tests, several new feature tests, and support for the latest hardware.
3DMark Vantage is based on a completely new rendering engine, developed specifically to take full advantage of DirectX10, the new graphics API from Microsoft.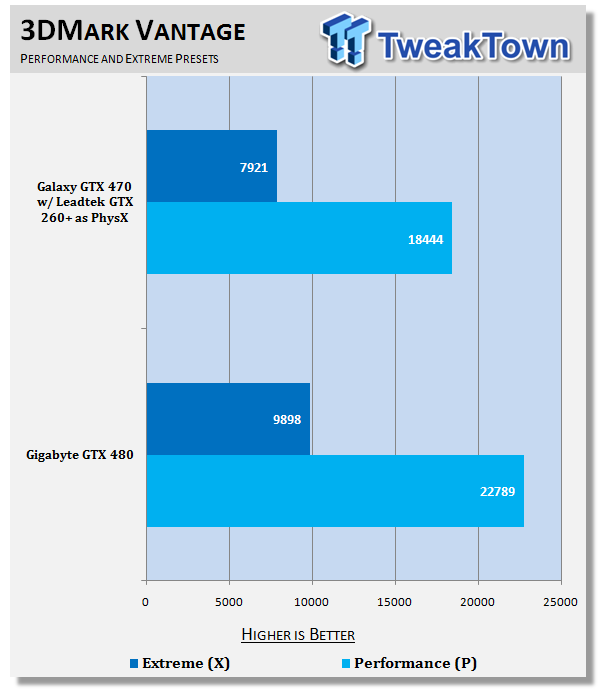 PhysX doesn't help heaps under 3DMark Vantage and for that reason we see the GTX 470 setup still scales behind the single HD 5870.
Benchmarks - Darkest of Days
Darkest of DaysVersion and / or Patch Used:
1.4
Timedemo or Level Used:
Built-in Test
Developer Homepage:
http://www.darkestofdays.com/index.php
Product Homepage:
http://www.darkestofdays.com/index.php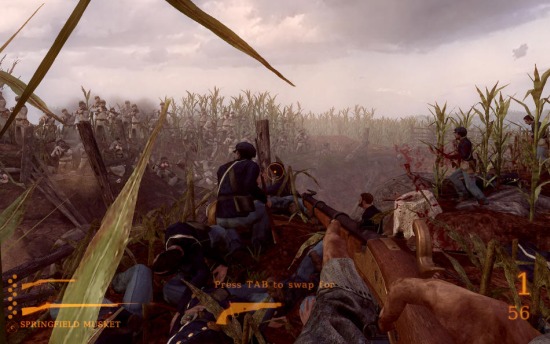 Darkest of Days takes the player through time into historic battles in an effort to save key individuals from certain death. The battles range from Custer's Last Stand at the Battle of the Little Bighorn in 1876 to fighting in Pompeii as ash and fire rain down from an erupting Mt. Vesuvius in 79 AD. Other locations include the battles of Antietam and Tannenberg, and a German World War II P.O.W. camp. There are different missions in every time period and the game takes about 4 hours to complete.
The game features over twenty weapons, both from the original time period as well as those brought back from the future. In addition, there are artillery weapons from different time periods to assist in battle.
Note:
With the PhysX set to Medium or High Darkest of Days take advantage of the NVIDIA PhysX abilities. For that reason we will test ATI cards at the Low preset, NVIDIA based cards though will be tested at Low and High.
DOD isn't the best example when it comes to PhysX as it doesn't make the best use of the extra power. Hopefully we see some more use for the card in our next two games and thankfully, that's what we tend to find with those tests.
Benchmarks - Batman Arkham Asylum
Batman Arkham AsylumVersion and / or Patch Used:
1.1
Timedemo or Level Used:
Built-in Test
Developer Homepage:
http://www.batmanarkhamasylum.com/
Product Homepage:
http://www.batmanarkhamasylum.com/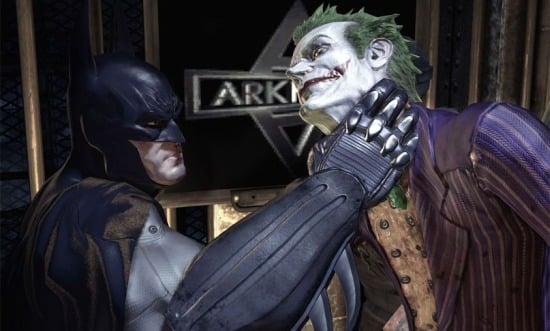 Batman: Arkham Asylum exposes players to a unique, dark and atmospheric adventure that takes them to the depths of Arkham Asylum - Gotham's psychiatric hospital for the criminally insane. Gamers will move in the shadows, instigate fear amongst their enemies and confront The Joker and Gotham City's most notorious villains who have taken over the asylum.
Using a wide range of Batman's gadgets and abilities, players will become the invisible predator and attempt to foil The Joker's demented scheme.
Batman: Arkham Asylum features an original story penned exclusively for the game by famous Batman author and five-time Emmy award winner Paul Dini, whose credits include Lost season one and Batman: The Animated Series.
Note:
With support for PhysX NVIDIA based cards will be tested with the technology on and off, ATI cards will be tested with the technology off due to it not being supported on their cards.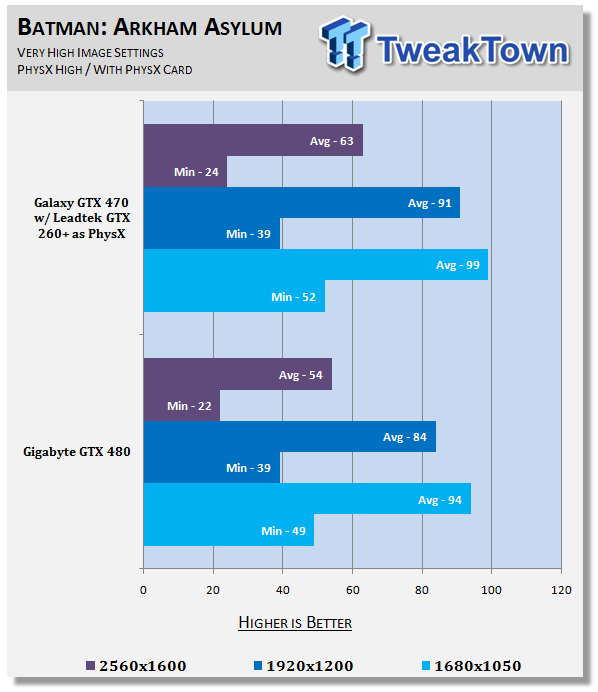 The bad news is that with a dedicated PhysX card we're still not above that 30 FPS minimum we want. What we really need to look at here, though, is that the GTX 470 with a dedicated PhysX card performance is better, which is indeed very interesting.
Benchmarks - Dark Void
Dark VoidVersion and / or Patch Used:
Benchmark Demo
Timedemo or Level Used:
Built-in Test
Developer Homepage:
http://www.airtightgames.com
Product Homepage:
http://www.darkvoidgame.com/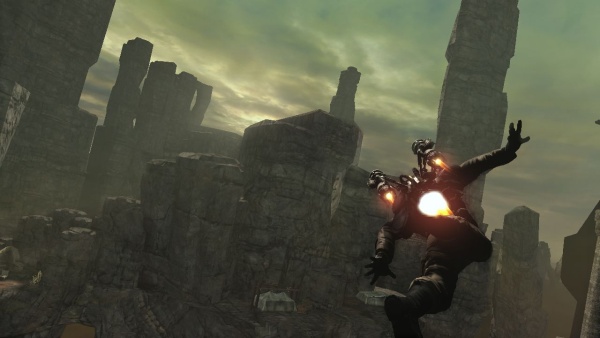 The game's story takes place during World War II and centers around a cargo pilot named William Augustus Grey (voiced by Nolan North) who is teleported to another world while flying through the Bermuda Triangle. In this world, known as the 'Void', Will encounters an alien race as well as other humans, which are known as the Watchers and the Survivors respectively.
Will reluctantly joins the Survivors who are engaged in a feud with the alien race to satisfy his desire to return to Earth. While aiding the Survivors, Will discovers that the Void is a middle ground that connects both the Watchers homeworld and Earth. It also becomes apparent that the Watchers are supplying the Axis powers with various supplies for reasons unknown. With the help of Nikola Tesla, Will utilizes retrofited Watcher technology to combat the Watchers and eventually find a way to escape the Void.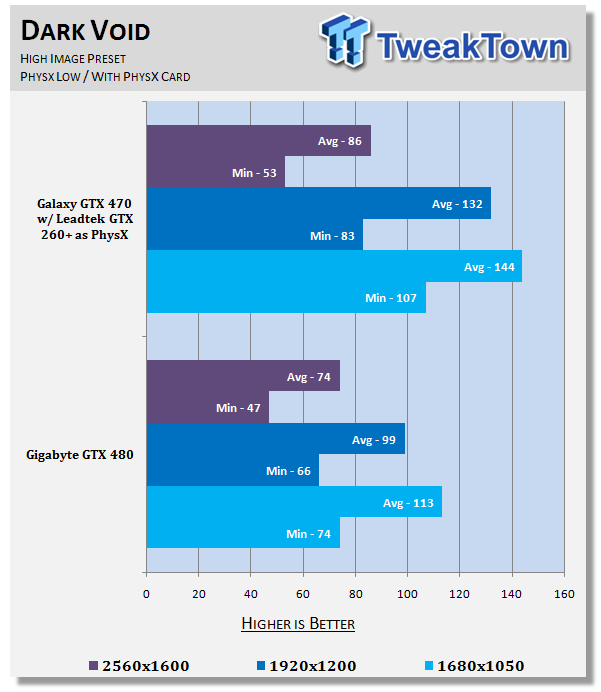 Across the board we again see that the GTX 470 with the dedicated PhysX card is faster; at the lower resolution it's significantly faster.
Final Thoughts
These are some really interesting numbers here. Move away from Vantage due to it being a synthetic benchmark and move away because it doesn't make the greatest use of PhysX; look at the numbers we're getting from Batman AA and Dark Void, two games that really make use of PhysX and the numbers are very interesting.
Under both these games we can see that when PhysX is turned on the GTX 470 offers better performance across all resolutions in both the minimum and average department. Now, before you go thinking that it's better because it's two cards and costs you more, you have to remember that the whole point to this article was looking at two $500 setups; the cost of a GTX 470 and second hand GTX 260 is identical or slightly cheaper than the cost of a single GTX 480.
Sure, in the perfect world you could get the GTX 480 and add the GTX 260, but it again moves away from the point we were trying to make about the best setup for a game with a $500 budget. At the same time we could've added in a ATI option with a PhysX card, but let's be honest, the lack of official support means that it's not a worthwhile option.
Something else worth taking out of this article is with the depreciation costs of the GTX 200 cards or just video cards in general; instead of selling it off when you decide to upgrade to a GTX 400 series, keep it and use it as a PhysX card.
If PhysX is a high priority for you, I would probably suggest the GTX 470 and a dedicated PhysX card any day of the week. The best thing as well; with the overclocking ability on offer from the GTX 470 you're going to be able to get GTX 480 or better performance which means that for $500 you could get a setup that will perform significantly better. While for the same money you could get a single GTX 480 and overclock that, you won't have a dedicated PhysX card.
It's worth remembering that if you're a PhysX fan, buying a GTX 480 isn't necessarily the best option, especially when it comes to higher resolution gaming. I think with games like Mafia II coming out that are going to make great use of the technology, a dedicated card is going to become a popular option.
With the GTX 460 also around the corner, you could well end up with a GTX 400 series card as your PhysX card for a good price in the near future. PhysX is a great technology, but it's worth remembering that for the price of a GTX 480 you can get a GTX 470 and GTX 260 for the same money which will perform better.
Out of all this, though, you have to remember, when you play a game that doesn't make use of PhysX, the GTX 470 is always going to perform behind the GTX 480 setup. But hey, that's why we have overclocking.