Where Have All The Blu-rays Gone?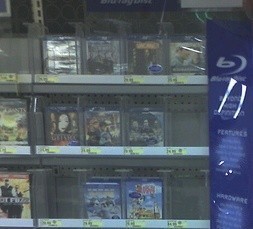 Since the February collapse of the HD-DVD format, Blu-ray fans were immediately energised that the lack of a competing format would lead to a far larger slate of Blu-ray movies entering the market. Fast forward three months and in the last month alone we have had a paltry 10 releases, with all bar one being a catalogue release. In the same time frame, we have seen almost 200 DVD's released.
Clearly, we are still waiting for the 'big bang' of releases. But it's certainly not a great advertisement for a format that has promised much and thus far not totally delivered, on either quality or quantity.
Overseas, we have seen a lot of Blu-ray talk of late. Former HD-DVD heavyweights Universal Pictures and Paramount Pictures have now aligned (or re-aligned, as the case may be) with the Blu-ray Disc Association and have committed to releasing Blu-ray products in the very near future. In Australia, Universal remain quiet on Blu-ray support, albeit with the promise it is coming, and Paramount have just announced four titles for release on the 31st of July. But apart from that, the release schedule is still looking rather gaunt.
So why is this? Despite the colossal amount of PlayStation 3 units that have Trojan horsed themselves into Australian homes, Blu-ray disc sales are generally low. Of course, it's a catch 22. They are struggling to sell because of general lack of content, and distributors (especially locally) are generally wary of releasing because they aren't selling a fraction of the numbers their DVD counterparts are. Australian retailers such as EzyDVD and JB Hi-fi are offering deals such as 'buy two get one free' in the hope of sustaining sales momentum, but are doing little to advertise them. JB Hi-Fi have been especially good at advertising Blu-ray hardware (no doubt spurned by player manufacturers themselves), but have committed little or no space in the last few monthly catalogues I have seen.
Where Have All The Blu-rays Gone? - Cont.
Where Have All The Blu-rays Gone? - Continued
So when will this change? Well, the bad news is probably not this year. I believe you will see a lot more Blu-ray hardware activity towards the end of 2008, with most of the major manufacturers such as Sony and Pioneer launching new and improved models, supporting features that were missing from the initial wave of players, such as advanced audio codec support including Dolby True-HD and DTS HD Master Audio as well as BD Live (Profile 1.1/2.0) support, which will help eliminate marketplace confusion and hopefully lead to larger acceptance. More excitingly, Panasonic and Sharp aim to have Blu-ray recorders out in time for the Beijing Olympics (which will be broadcast in HD in Australia for the first time).
Of course, the upside to all of this is that by the time Blu-ray support truly kicks into high gear, the majority of hardware teething issues (networking/ profiles etc) will be rectified, and it should be relatively plain sailing afterwards.
But in terms of software, 2009 will be recognized by most media pundits and industry insiders as being the year of Blu-ray. There are many unannounced titles in production that I cannot currently talk about, but I promise they will make Blu-ray fans very, very happy. These aren't the 'B' titles that have seen the light of day so far; many of these titles are top tier, studio cherished titles that they want to do right. Importantly, the classics that are not up to standard for the HD age are receiving full makeovers, so they shine like never before; titles such as
The Godfather Trilogy
.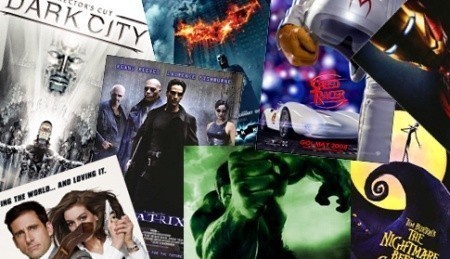 Of course, don't downplay the importance of movies that are coming out in the 3rd and 4th quarters of 2008. There are many titles, such as
The Matrix Trilogy
,
Batman Begins
and pretty much all the summer Hollywood films including
Speed Racer
,
The Incredible Hulk
,
The Dark Knight
and maybe, just maybe
Indiana Jones and the Kingdom of the Crystal Skull
that will also see releases to take advantage of the Christmas gift-giving period.
So hang in there Blu fans; if you love film, your future is very rosy.