Topcom Webt@lker 6000 DECT Skype Phone
Lars sets aside some playtime with a DECT based Skype phone from Topcom, a relatively unknown entity in the market.
Published
5 minute read time
Introduction and Features
It seems like we've been on a roll recently with brand names that aren't all that familiar, and Topcom is yet another such brand to add to the list. Now, we're not going out and saying that Topcom is some little start-up, but outside of Europe they're not really that well known. This Belgian company has been producing corded and cordless phone for some 15 odd years now, and just recently have shifted much of their focus toward DECT devices. This has also branched out into the Walkie-talkie market and some broadband and wireless networking products.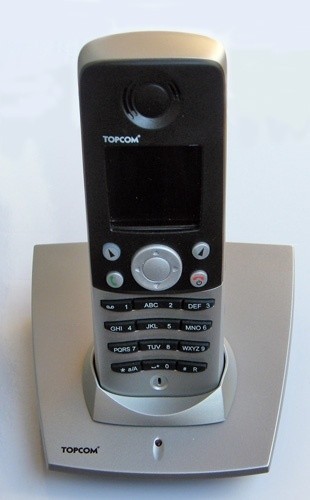 More so recently the telephone market has started to change, and with the introduction of VoIP and even more so the most famous consumer brand for VoIP communications, Skype, a new market has opened up and Topcom wants a slice of the action. It's not the first and far from the last handset manufacturer to take on this unproven market, but with the latest generation of cordless Skype phones relying on DECT as the connection between the handset and the base station, it looks like the traditional phone makers have been given more than a fair chance to prove their worth.
What we're looking at today is the Webt@lker 6000, which is Topcom's first PC-less cordless Skype phone. As mentioned, it uses DECT signalling to communicate with the base unit and it is similar to the
Netgear SPH200D
which we reviewed about three weeks ago. The Webt@lker 6000 differs in terms of construction and design, but many of the features and the way you use the handset is instantly recognisable thanks to Skype's universal user interface. This can be a good and a bad thing, it means that you don't have to re-learn how to use your cordless phone, but if you decide to stick with Skype, then you're stuck with their UI as well.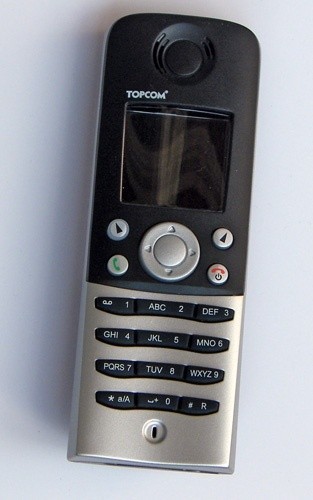 The Webt@lker 6000 looks a lot more conventional compared to the Netgear handset and it's not something you'd take notice of if it was sitting on someone's coffee table, at least not until you'd start fiddling with it and the display comes on. It comes in silver and black and it has no extra buttons on the keypad like the Netgear. Topcom has integrated the extra features into the soft menu instead, which for example means that you have to use the left soft key to enable the speaker phone.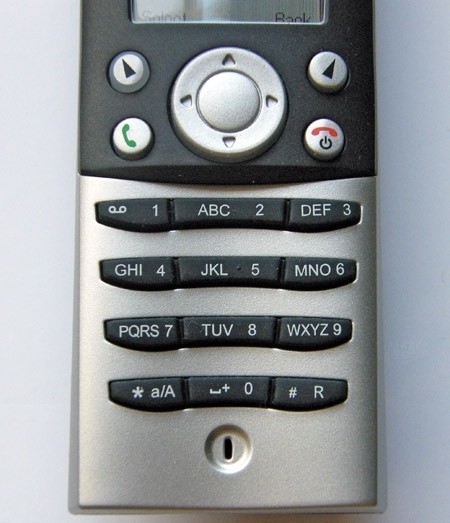 The handset is somewhat more bulbous than the Netgear, but this actually makes for a more comfortable grip as the back is rounded rather than flat. Topcom's DECT phone experience shows, as the company supplies a small clip that attaches to the rear of the handset and allows you to hook it onto your clothing or a thin belt for when you want to carry it around with you. This is a neat touch, but the clip doesn't quite offer enough space for a thicker leather belt.
The keys on the handset are made from soft rubber and are quite easy to press, although some of them seemed a bit smaller than they really had to be. General navigation is done by the big round button in the middle and you press the centre of it to make selections or use the left soft key. The only shortcut on the keypad is the number one key, which when pressed and held goes to the Skype Voice Mail service if you have it enabled.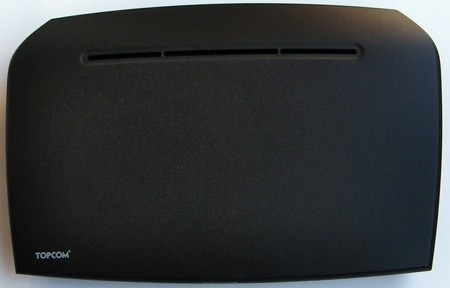 Let's take a quick look at the base station before we get on with the functionality and usage. The base station is a low profile, black wedge with a red light in the front that stays on when it's connected. It has three ports and a reset button around the back. The ports consist of an ethernet port that connects to your router, a power connector and a RJ-11 phone socket which attaches to your normal phone jack; however, you might need an adapter depending on the country you live in.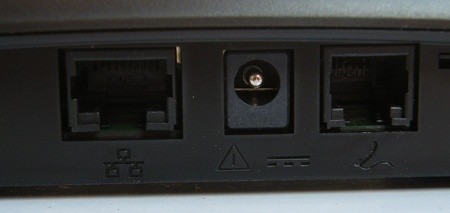 The Webt@alker 6000 comes with a separate charger, just as the Netgear did, although Topcom didn't seem to think it was a good idea to have a removable charger; so if the charger would get damaged, you have to replace the whole charger. We're not sure this is the best way of doing things, but as long as Topcom can provide a replacement for an affordable price, it's not a big deal.
Handset Functionality and Conclusion
We should've mentioned this earlier, but on the right hand side of the handset is a 2.5mm headset jack which will work with any standard hands-free kit that uses a 2.5mm connector. This might be handy if you don't want to hold the handset to your face during long conversations, and it seems to be a pretty standard feature on cordless phones these days.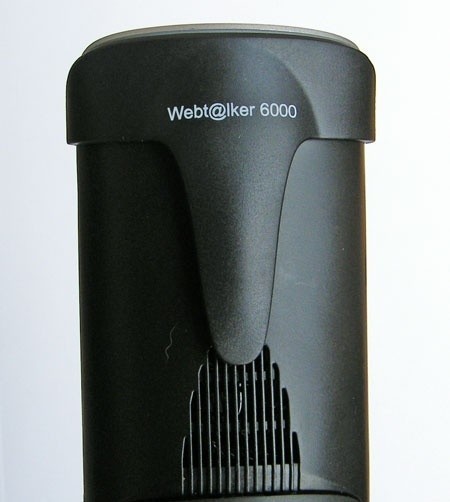 Using the Webt@lker 6000 is not that different from the Netgear SPH200D, although Topcom has added a menu option which the SPH200D didn't have, namely Intercom. This is for use with calls between two Webt@lker 6000 handsets, although we couldn't test this feature as we only had one review unit. At the moment Topcom doesn't offer separate handsets, so it's not possible to upgrade the system without purchasing a new base station, which seems a bit daft, but we're sure this will change in the future.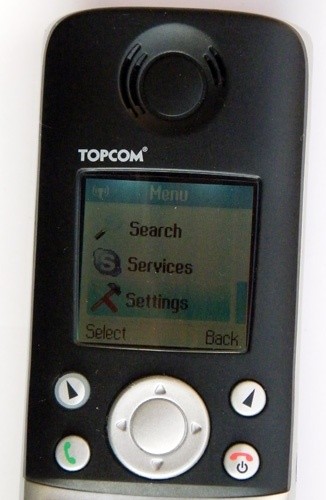 Interestingly, Topcom had released a new firmware update for the Webt@lker 6000 shortly after we were shipped our review unit; although we're not sure what the new version added or improved over the one that came pre-installed. None the less, it shows that the company is dedicated to its products. Firmware installation was a breeze, you go into the settings menu, select advanced and then firmware update; the phone then connects to Topcom's servers, downloads the latest firmware version and updates the base station and the handset for you automatically.
Normally this can be a hassle and this is the reason why a lot of people don't bother with these kinds of things, so a big thumbs up to Topcom for making this process so easy. The initial setup is equally as easy, it will search for the base station, ask you if it's the one you want to connect to, make you enter some country specific details such as country and area code, and finally it will tell you to enter your Skype account details.
It's a bit fiddly to enter a lot of details on the keypad, but this is the kind of trade-off you have to do with this kind of device, just as on most mobile phones. The screen is fairly easy to read and although it's far from the best LCD display we've seen, it's not as bad as some cheaper colour display cordless phones around. Topcom lists the Webt@lker 6000 as having 10 polyphonic ring tones, although our review sample had 11. We can't say we were impressed by any of them and a simple telephone style ring signal is really missing here.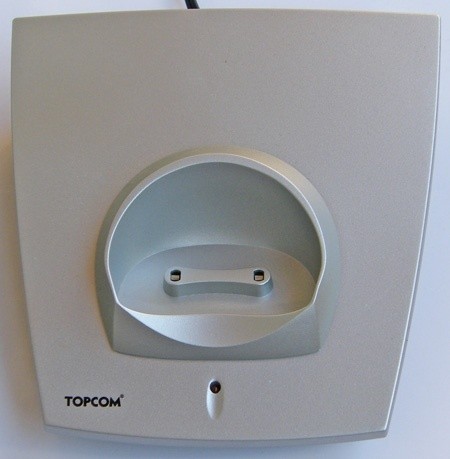 The Webt@lker 6000 doesn't have any vibrating alert which is a bit of a shame, especially as Netgear managed to squeeze that in, but it's not a deal breaker. Battery life seemed quite good, the two 800mAh rated AAA batteries lasted about three days on standby during a few calls and some general fidgeting with the handset was performed during this time as well. Topcom doesn't specify any standby or talk time figures, but we don't have any complaints here.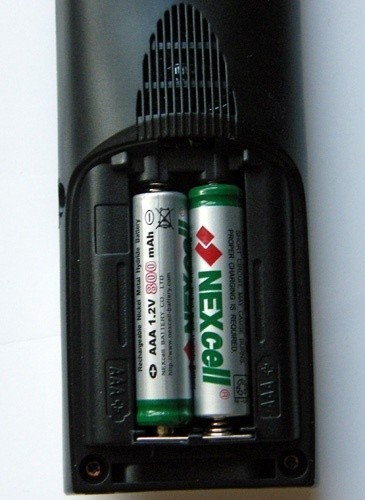 We were also impressed by the massive printed manual that Topcom provided with the Webt@lker 6000; although it covers 12 languages, every language has about 35 pages of well written information with detailed pictures of how each function works. This is how a manual should be written and is something other companies should look up to and try to follow when it comes to consumer convergence devices of this type.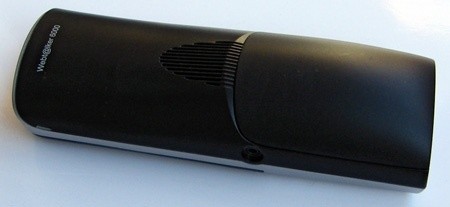 To sum things up, the Topcom Webt@lker 6000 is an excellent cordless phone with the added benefit of Skype functionality. It's easy to use and has a fairly attractive design. The only fly in the ointment would be the availability as it seems to be limited to Europe at the moment. It's priced at around €150 or about $220 USD which might seem a bit expensive, although it seems like it should be available in Canada as well for around $279 CND which is much more than it goes for in Europe.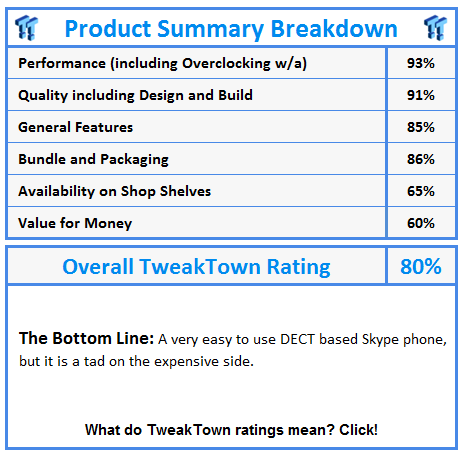 PRICING: You can find products similar to this one for sale below.

United States: Find other tech and computer products like this over at Amazon.com

United Kingdom: Find other tech and computer products like this over at Amazon.co.uk

Australia: Find other tech and computer products like this over at Amazon.com.au

Canada: Find other tech and computer products like this over at Amazon.ca

Deutschland: Finde andere Technik- und Computerprodukte wie dieses auf Amazon.de
We openly invite the companies who provide us with review samples / who are mentioned or discussed to express their opinion. If any company representative wishes to respond, we will publish the response here. Please contact us if you wish to respond.