A little tweak to start the week - whaddya know, I'm a lyrical genius - where we can help you save some space on your Windows taskbar. This trick is one of the first things I do when I've done a fresh install of Windows, and gives you a little bit of extra room to play with on your desktop.
It's a quick tip, but something you might find useful once you've tried it out. The normal size of icons on your taskbar is pretty big, once you've changed them, something you will notice after a while.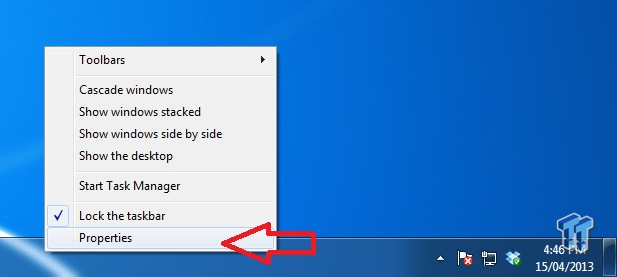 The first step is to right click your taskbar, and then click Properties.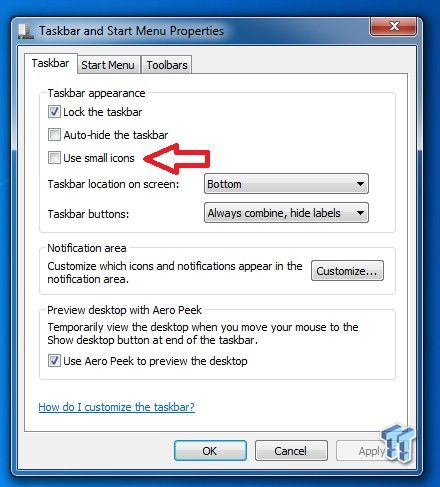 Once the Taskbar and Start Menu Properties is opened, within the Taskbar appearance options you'll see the third option down 'Use small icons'. Click this tick box.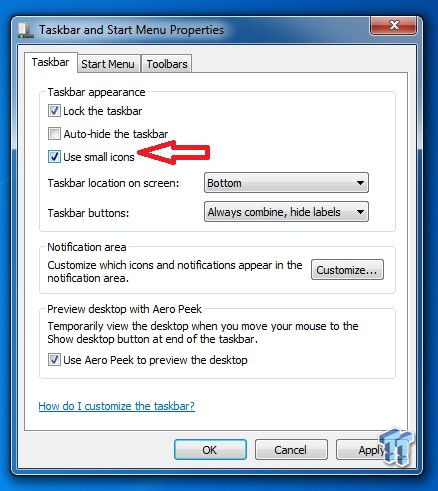 Once you've clicked it, you will see the difference - a slight change, but since we haven't moved to 4K monitors just yet, the extra desktop real estate can come in handy.

As you can see above, the difference is slight - but it does actually provide a few more pixels to stretch out your browser window, or Word, Excel or similar application.
Something else you can do to give you some more space to the right of your taskbar, is removed unneeded icons. Things like the Volume icon can be hidden away, as they're not clicked or used often. Again, I do this with most icons to give my desktop a much cleaner look - something we're going to walk you through now.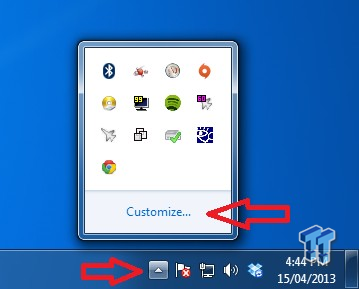 First off, there's a little white button to click, shown by the red arrow at the bottom of the above picture. Click this, and then click Customize.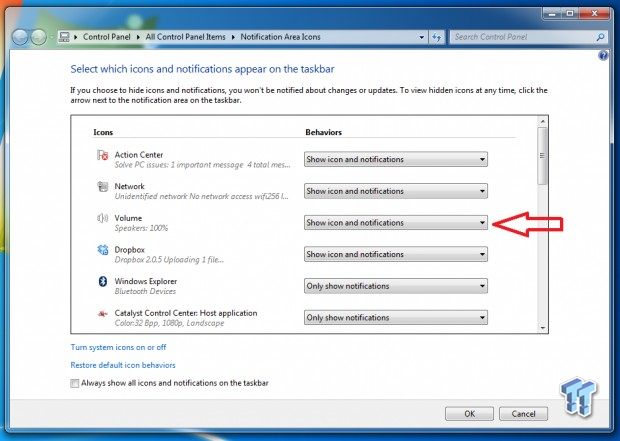 Once you've clicked this, you'll be greeted to the Notification Area Icons - where you can change the behavior of the icon and notifications. Click the items you'd like to hide, or see less off, and change their behavior to your personal needs or likes.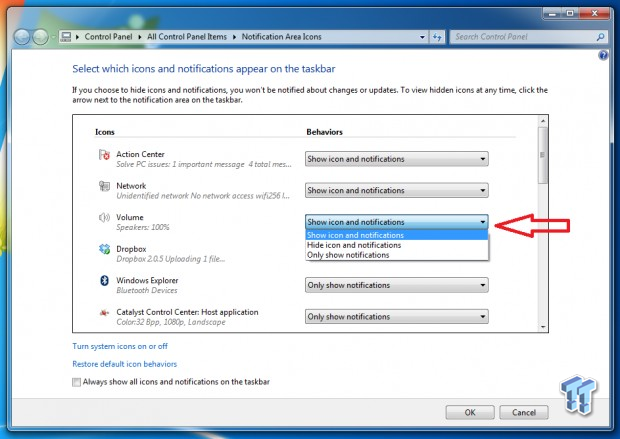 Clicking the option will display three options: Show icon and notifications, Hide icon and notifications and Only show notifications. I usually choose Hide icon and notifications, so that it is gone and out of the way. If you need these icons at any stage, they're only a few mouse clicks away.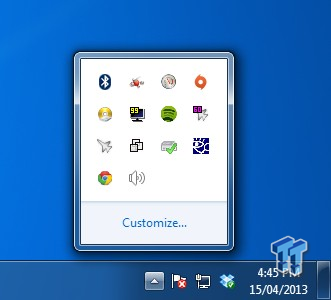 Voila - more desktop space. You can do this to all of your icons, giving you a little more space to use on your desktop. Sure, we're not increasing your desktop resolution, but this trick gives you a few more pixels to work with, which is the next best thing.
Last updated: Nov 3, 2020 at 07:12 pm CST