ASUS RT-AX89X AX6000 Dual-Band Wi-Fi 6 Router Review
ASUS sends a message with the RT-AX89X wireless router. Competitors, you are on notice. Join us as we take a close look.

Published May 1, 2020 10:40 AM CDT
|
Updated Tue, Nov 3 2020 6:57 PM CST
Manufacturer: ASUS (RTAX89X)
Introduction
ASUS has been one of the most proactive vendors when it comes to releasing its Wi-Fi 6 solutions over the last year with a nearly full portfolio on the market right now. Diving into their latest release, the RT-AX89X aims to put all others to shame with a feature-packed platform - and, once again, an aesthetic straight out of the movies.
Into the hardware, the RT-AX89X is a full-featured Qualcomm platform, an IPQ8078 at its heart that offers four cores at 2.2GHz. This is paired with 1GB of memory and 256MB of flash. Two Wi-Fi radios are at the heart of the 89X, both Qualcomm QCN5054. The first offering an 8-stream interface for Wi-Fi 5 and Wi-Fi 6 connectivity, and the second a 4-stream interface for BGN on the 2.4GHz band.
Wi-Fi band speeds reach 4800 Mbps on 5GHz and 1150 Mbps for 2.4GHz, making this solution an AX6000 class product. Further specifications include a Qualcomm 8337 switch backed by both an Atheros 8033 and 8035. The Aquantia AQR109 handles 10Gbe connectivity.
As mentioned, this is a feature-packed platform, and as such, it does include USB 3.0 ports as well, along with the proven AiMesh Software Platform. The MSRP of the ASUS RT-AX89X comes in at $449.99 with a one-year warranty.
ASUS RT-AX89X Wi-Fi 6 Router
Packaging and a Closer Look
Packaging for the 89X features a rather large box with an image of the router to the right, branding to the left.
Several features are shown in more detail on the back, including Wi-Fi speed and 10Gbe.
Unboxing, the AX89X is a rather large specimen. Eight antennas cradle the body of the router, ASUS branding in the center.
Each section between the antenna holds a bit of connectivity. For this first part, we have the first four gigabit ethernet ports.
This is followed by the other four between the next set of antennas.
We then move to the WAN port in blue and 10Gbe copper and SFP.
Ethernet connectivity is followed by USB 3.0 and power input.
Accessories include the power adapter and ethernet cable.
Test System Setup and Web Management
Tyler's Test System Specifications
The setup follows many of the ASUS platforms seen in the past.
A key feature of the 89X is the ability to choose between the two 10Gbe ports or the blue 1Gbe for WAN connectivity.
We then move into setting up the SSIDs for the wireless networks.
Finishing up the setup, we land here, a familiar place from past solutions. The center gives a quick overview of the 89X status and connected devices. To the left, we have the sidebar menu to navigate options.
AiProtection is still a staple in the ASUS interface. This includes parental controls and Network protection options.
Adaptive QoS offers traffic control for those with congested networks or a large number of users.
Like many ASUS solutions, we still have USB application support with AiDisk and media servers, printer, and Time Machine along with 3G/4G WAN.
AiCloud takes the ASUS storage platform to another level allowing you to access connected USB drives anywhere in the world.
Moving to advanced settings, we have Wi-Fi options with a drop-down for changing bands. Across the top, we have higher level settings for WPS, WDS, and Mac filters.
Moving to LAN, we have the typical options across the top with LAN IP, DHCP server settings, but the last menu option allows you to turn on jumbo frame along with link aggregation.
We then move into WAN where you can enable dual WAN for redundancy along with typical passthrough and DMZ options above.
The administration menu offers the ability to change the operation mode for the 89X should you want to use it as an AP or part of an AiMesh platform.
Testing
LAN and WLAN Throughput
Wi-Fi 6 or 802.11ax testing is currently done with the Intel AX200. Peak rates of this solution are 574Mbps on the 2.4GHz band and 2.4Gbps on the 5GHz band using 160MHz.
Testing has evolved slightly since we first started testing Wi-Fi 6 platforms. At this point, I tested both wired to wired and wireless to wireless as part of the LAN throughput testing. In this scenario, we see the 89X reach 951.2Mbps in wired and 684.2 Mbps with two AX clients.
2.4GHz wireless testing gave the 89X a solid 85 Mbps in 20MHz and 239.7Mbps with 40MHz.
Over to 5GHz, the 89X reaches 839Mbps in our 80MHz testing and adds to that with 1394Mbps when switching over to 160MHz.
Mobile throughput takes over here with our iPhone 11 Pro Max. The range for the 89X is the dark red line in the chart above - starting at 140Mbps and ending at 106Mbps.
With 5GHz, we see the 89X stretch its legs starting at 869Mbps and ending at 836Mbps 30ft out.
For our last test, we check file performance of the included USB 3.0 ports with a 256GB flash drive from SanDisk. The 89X did quite well here - 296 MB/s read and 168 MB/s write.
Running that same storage testing over 5GHz Wi-Fi, we do see the performance go down, but the 89X does reach 91 MB/s read and 167 MB/s write.
Final Thoughts
The AX89X has been my home router for the last month, and it's not too surprising that it performed flawlessly in this time. Build quality is fantastic, top to bottom, including plastic, which does feel a better finish than normal. Aesthetically, the futuristic design of the 89X takes some time to grow on you, but does prove to be a functional part of the router separating the wired ports on the PCB.
The performance was average for the 89X in 2.4GHz testing and on par with other AX6000 class solutions we have tested in recent months. The performance came in just under 240 Mbps for the 2.4GHz band. 5GHz saw a significant boost in performance with the 89X reaching 839 Mbps using 80MHz and even further to 1400 Mbps once we connected with 160MHz. Keep in mind here; these are real-world numbers, connections rates are much higher upwards of 2400 Mbps in this case. That said, the ASUS RT-AX89X is the quickest router we have tested by a large margin.
Mobile testing offers a peek into the range a router can provide for our devices that are almost always scattered across our homes. 2.4GHz showed solid performance out to 20ft with a small drop off after to 106 Mbps. The 5GHz band on this 89X is genuinely fantastic, pushing out range with ease without sacrificing performance, starting at 869 Mbps and ending at 836 Mbps. This is all rounded up with the best storage performance we have seen from a router, easily able to handle the daily needs over USB 3.0 at 296 MB/s read and 169 MB/s write.
The software platform hasn't changed too much. Ai Mesh has been developed to be such a universal build ASUS has easily adapted it from its entry-level routers to high-end solutions like this 89X. This gives their entire lineup uniformity offering a level of comfort to consumers that may have started with a low-end router and graduated to a higher tier.
Closing this out, ASUS has priced this solution quite competitively, offering eight gigabit ports, two 10Gbe ports, and eight stream wireless for under $500.
| | |
| --- | --- |
| Performance | 100% |
| Quality | 100% |
| Features | 100% |
| Value | 90% |
| Overall | 98% |
The Bottom Line
Anyone in the market for Wi-Fi 6 needs to look at the ASUS RT-AX89X. It's easily one of the most feature-packed future proof solutions ever!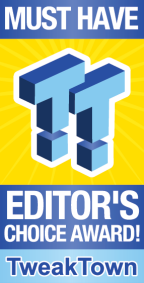 We openly invite the companies who provide us with review samples / who are mentioned or discussed to express their opinion. If any company representative wishes to respond, we will publish the response here. Please contact us if you wish to respond.