Antec Signature 1300W Platinum Power Supply Review
Antec's Signature 1300W Platinum PSU gets fully examined. Should you consider it? Let's find out.

Published Mon, Mar 30 2020 9:10 AM CDT
|
Updated Tue, Nov 3 2020 6:57 PM CST
Rating:

98%
Manufacturer: Antec (X8000A506-18)
Introduction, Specifications, and Pricing
Antec is no stranger to PSU's as Antec has made a name for themselves in the PC DIY market as far back as I can remember. While Antec may have been mainly known in its early enthusiasts' days for their chassis such as the Nine Hundred, but they have been creating varying levels of power supplies along this timeline as well. Antec offers units from value segment 80 Plus Bronze supplies up to high current units with platinum and even titanium efficiency ratings.
With that, today, we have one of the latter, with the new Signature series platinum supply we have in hand. The unit we have is the Antec Signature 1300W platinum. This is going to be one of the highest current power supplies I have featured to date, and we are excited to get it under our real-world test system to see how the Signature Platinum holds up at full burn. The Signature platinum comes initially in 1000W and 1300W variants for the platinum model along with offering a titanium certified model in the 1000W range for those looking for that extra few percents of efficiency.
The key features of the Signature Platinum 1300 (or SP1300 as I will call it going forward to simplify things) are listed below:
Guaranteed 1300W of continuous power from Antec

100% Modular - Reduce clutter and enhance airflow

80 PLUS Platinum Certified - Up to 92% efficient

Phasewave Design - Server class full-bridge LLC design with a synchronous rectification based on a DC-DC topology

10-year warranty

135mm FDB fan - quiet and long lifetime

Zero RPM Manager - Zero fan mode under lower loading

99% +12V - Output for maximum GPU and CPU support

Circuitshield - Full suite of protection (OCP, OVP, UVP, SCP, OPP, OTP, SIP, NLO)

100% Japanese Capacitors

28 (18+10) pin MBU socket for possible future MBU connection

ATX12V 2.4 - Engineered for the latest CPU generation compatibility

40C rated consistent delivery

OC Link - Allows two Signature PSUs to work in tandem for demanding extreme applications
Yes, this is a laundry list of features, but for the price point and position in the market, you must expect that every box will be ticked in these sorts of models. One of the exciting features would be the OC Link, which connects compatible supplies so they can start together, allowing for extreme enthusiasts to double the PSU potential by using two units for things such as LN2 benchmarking. Overall I do not see many users employing this feature for a regular or even extreme desktop build as most circuits in North America can push around a 1600W at 115V. A dedicated 20A circuit can push more, but to be realistic, we have to account that most houses are wired with several outlets or devices on the same circuit, so I leave some room for that fall off.
The Signature series of PCU from Antec are relatively new additions, and they come with 1000W and 1300W for the Platinum models. The 1300W we have today is a part number of SP1300 US according to the labeling on the outer box, but there is also another model number that traces back to the certification fccid.io. That part number is X8000A506-18, which is a bit more confusing and may only be used for regulatory bodies, but it is worth noting as you will see it listed in the spec chart above.
The 1300W Signature platinum comes in at just 170mm length, which is quite good power density for a smaller PSU. Many of the high-end enthusiast's supplies we have seen push into the 200mm range, which can limit chassis compatibility. Some examples of this would be the EVGA 1300 G2 or the SilverStone ST1300, which is a Titanium unit at 180mm.
The pricing for the new Signature series is as follows.
SP1000 - US$ 229.99 (Platinum)

SP1300 - US$ 269.99 (Platinum)

ST1000 - US$ 279.99 (Titanium)
The unit we are looking at today is the SP1300, and that places it in the 1000W range primarily when compared to other Platinum rated units. For example, the HX1000i is in the $285 range, while the EVGA Supernova 01300 G2 is found at $259.99 but is only a gold-rated unit. The closest we have for comparison of like supplies would be the Seasonic Prime 1300 unit, which is Platinum rated, but it costs 12 dollars more coming in at $282.99. If Antec has a good showing with its new signature series with no major issue, I see no reason why it would not be an applicable performance and value fit in your new build. Now let's dig in and see if it does just that.
Shannon's Power Supply Test System Specifications
Packaging
The Antec signature packaging and color choice match the overall premium theme of the PSU itself. The box is glossy with black and silver accents, which coincide with several areas color theme you see on the PSU in the image, and we will see on the PSU itself in this review. The box is straightforward, with five key feature icons across the bottom. One of the standouts which break the square aesthetic is the 10-year warranty icon; this duration is standard in the PSU scene, especially in the high-end categories.
Flipping to the rear of the package and we see thirteen feature icons. These are representative of the critical features I listed on the first page of this review. I would look at it this way; the Antec Signature 1300W Platinum is going to have any modern feature you would expect from a PSU and possibly ones you never knew you wanted. One of interest is the primary motherboard PSU side connection, which is 18+10 for "future motherboard compatibility," which I can only assume is 12VO, which is an exciting addition if that turns out to be the case.
Flipping to the sides of the package, and we have the bottom flap. The bottom section of the packaging has a myriad of bullet points covering features of the SP1300 in nine languages.
Turning to the side of the package, we find one of the flaps you can open. This flap has both the SP1000 and SP1300 modular output connector layout. These layouts are virtually identical, with the only difference being that the 1000W unit omits two of the eight-pin CPU/PCIe connectors. This makes sense as the reduced current capabilities mean that users could overload a 1000W unit had those connectors and cables be included.
Turning to the opposing flap and we see a spec and output table. Also, the connector array is listed here as well. This is a sticker or applique so that Antec can use this same package for the SP1000 or SP1300 as the rest of the data applies to both units. As expected, the unit's bulk of its amperage is on the +12V with a rated 108A on its single rail. The SP1300 includes twelve 6+2 PCIe connectors, which should be more than enough for even an insane workstation application.
The SP1300's packaging we have seen up to this point was an outer sleeve with its details, and now with that removed, we see the internal packaging which keeps the contents protected and contained. Opening the inner box, we see the paperwork and accessories are front and center. Below this, we have a dense, soft foam protection shell around the unit itself while the cables come in a fabric bag.
Hardware & Documentation
Pulling the accessories for the SP1300, and we have a few essential items of note.
3x Velcro cable management straps (Antec stylized)

12x plastic zip ties

4x PSU mounting screws
It is a PSU, so there's not a ton to expect as far as accessories, but I do think that the Velcro straps are an excellent addition to help make for better-looking cable management over zip ties. Antec also gets a little free marketing here, as anyone who sees the straps used in areas that will likely be visible will have their branding there.
The manual is a multi-fold page allowing for all the critical data to be supplied and in several languages. The information provided is adequate to ensure users understand what connectors are available and even how to use them.
Here we have the cable package, which is a fabric bag containing all the modular cables for the SP1300 PSU.
Here we have the cable set in its entirety, it is equipped as follows:
Main AC input cable

24-pin ATX cable

2x 4+4-pin EPS cable

6x PCIe cable (2x 6+2 PCIe connector)

3x SATA peripheral cables (14x total SATA connectors)

2x PATA peripheral cables (5x total PATA connectors)

PATA to 2x SATA adapter

PATA to FDD adapter

OC Link cable
As previously stated, this cable and connector allocation is stout and should support any higher-performance rig, up to and including an insane render workstation.
Antec Signature 1300W Platinum Power Supply
The SP1300 comes in an open-ended fabric bag similar in material to what we saw housing the modular cables. The bag has no flap to surround the PSU, so we rely on the foam surround to protect the PSU from the open side. Like the cable bag, we see it is decorated with the Antec logo, along with the Platinum marking on the PSU chassis we can see peeking out of the bag.
Removing the SP1300, we see that the fan side is unique with a very interesting trilobal design for the fan grille. The grille is framed with an aluminum styled frame sealed with Allen key fasteners. Surrounding the grille, we see the previously mentioned platinum moniker along with the signature series flanking the opposing side.
Rolling the SP1300 on its side reveals the side you will see through a PSU shroud window if your chassis has one, or if your PSU does not have a shroud. The Antec logo is relegated to the lower right, while the silver Signature series badging is prominently on the left. The Platinum below the badge is painted on like the Antec logo.
Flipping the SP1300 another ninety degrees, and we have the large label side of the PSU chassis. Here we have the spec decal along with the serial number sticker. There are also several regulatory and safety icons on this label.
Flipping to the last side and here we see it is a mirror image of the opposing side. It has the same silver badge and labeling. This ensures that no matter how your orient your PSU, fan up, or down, you will see the naming if it's not hidden under a PSU shroud.
Next, we take a look at the input side of the PSU, which is where you will find the main AC input. Here you will also find the mains toggle and the Hybrid mode switch. The ventilation exiting around this area is oddly an elongated fat oval, which looks to minimize the metal surface area. This should allow the PSU to exhaust quite well.
Moving to the output side, we find the mass of connectors on the modular output board. This area is packed and well-segmented. I do like the trend of PCIe and CPU EPS connectors being universal on the output side as they are both +12V and GND. Some motherboards have more than two EPS connectors now, and I would be interested to see if you can get spare EPS cables to max out a board like this. However, any board needing that sort of amperage would likely be using multiple PSU's to push the GPUs via OC Link and would have the extra EPS from the second PSU available to use.
Real World Test System & Observations
We started testing on the SP1300 with the single GPU as we usually do. One note is we tweaked the 2990WX CPU for an all-core overclock to pull more AMPS/Watts. Here you can see that the SP1300 barely even gets warm (33C) at 762W pull. Let's add another GPU and see what shakes.
Putting a 2080 Ti in with the TITAN V helped raise the load a fair bit with 1000W now a reality. As you can see, the PSU is now hitting up to 44C, and the PSU fan is not even audible. I guess its time to stack it further.
Adding a custom 2080 Ti from ASUS jumps our power pull to 1270-1300 Watt range. The fan is still not audible over the other components, but it is starting to move now. If I place my ear up to it, I can hear it. The sustained load after two hours was fully stable, and completing work units with no errors. While I'm a bit apprehensive about adding more, I think its necessary, you know, for science.
Well, things are getting a bit messy now as I installed a 1080 Ti in place of where the 2080 Ti was so that I could ensure the 2080 Ti could breathe and vent properly. The Zenith Extreme alpha does not have dual slot spacing for all slots, so we rigged up a riser for the GPU so that we could fit four. We now see an average draw of over 1400W with peaks into the 1470 range during workloads. The PSU leveled out at 46C, and the fan ramped a bit more. The PSU chassis itself started to get warm as well, but it did not falter or error any work units for several hours running.
I do want to add as a word of note that I would never recommend running a PSU to this level consistently, and would recommend splitting load to ensure you do not overload or lower the lifespan and stability of your PSU or other components. However, it is quite the accomplishment that the Antec unit can draw more than its rated spec and even keep itself under 50C, which some PSUs fail to do below their rated capacity.
Final Thoughts
I am going to paraphrase here a bit as I do not remember the discussion verbatim, but when Antec said they were sending a 1300W unit, I do believe I responded with, "well, I guess we are gonna find the limits of my test rig with this one." The fact that I could not trip any protections and the PSU never entered a state where it compromised system stability is simply impressive. This also let me know that my house wiring can handle far more of a beating than I give it credit for.
What we like
Well, I think we can start what we like is the fact that the SP1300 is immense levels of excess at virtually every level. The ability to push power even under stress far beyond what anyone should be placed on a single PSU, it continued chugging along with nary a complaint. The cables are nicely braided, and all black, so even if you are not going sleeved, they do not look horrible.
The amount of connectivity allows for any high-end rig configuration you could imagine. Even under full load, we did not end up with 50C+ temps, which was quite the surprise. The aesthetic is beautiful. It gives a very premium feel based on the framing and design, which is mostly black texture painted with shiny aluminum style trim.
What do we think could be better?
The SP1300 is a solid PSU, but if I had to knit pick something, I would have to say that I would prefer individually sleeved cables as several high-end supplies can offer this, which just adds to the premium aesthetic. The mesh sleeve that comes on the wires is not bad, but it is not ideal for a showpiece system where black individual sleeved cables could make quite a big difference.
At the price that the Antec unit demands, there is no reason that I cannot recommend the new Signature series PSUs. The price is right, and while expensive, you get a massive amount of power on tap for your high-end rig. I do believe that Antec priced this unit just right so that anyone needing a PSU of this level will have a hard time spending much more in some cases to reach the potential this unit offers.
Shannon's Power Supply Test System Specifications
| | |
| --- | --- |
| Performance | 100% |
| Quality | 96% |
| Features | 97% |
| Value | 99% |
| Overall | 98% |
The Bottom Line
Antec updated its lineup with the new Signature lineup. It carries a solid feature set and massive capabilities to power your next monster rig!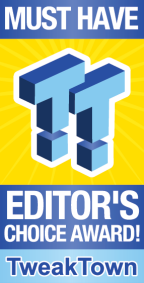 We openly invite the companies who provide us with review samples / who are mentioned or discussed to express their opinion. If any company representative wishes to respond, we will publish the response here. Please contact us if you wish to respond.